Jaguar Land Rover Manufacturing Plant – Paint Shop
Location
Nitra
Investor
Jaguar Land Rover Slovakia s.r.o.
Construction period
08/2016 – 04/2018
Type of construction
Industrial, Green buildings
Scope of services
Construction
Building Research Establishment Environmental Assessment Method is a standard of building design focused on sustainability and environmental impacts. The assessment concerns the specification of a building, its design, construction and use.

Green Site Office is a tool of the Bouygues Construction Group aimed to mitigate the environmental impacts of the site installation on the construction locality, e.g. by reducing water and electricity consumption, using efficient cooling and heating, waste prevention and sorting, or raising awareness of environmental issues.
The paint shop is one of the most important and technologically complicated buildings in the new manufacturing plant.
The paint shop is part of the newly constructed Jaguar Land Rover manufacturing plant in Nitra, Slovakia; its initial production capacity is 150,000 vehicles annually.
Part of the contract was to provide all the construction work, including mechanical & electrical as well as creating the groundwork for installing specialized production technology and providing the execution design.
The new paint shop building is 400 m long, with a height of 28 m and an area of 52,000 m2.
The building's construction solution is comprised of steel construction based on deep piles and pile caps. The cladding has been executed using sandwich panels with an overall area of ca. 30,000 m2. The roof construction has been entirely realized taking into account the requirements for FM Approval. The factory floor is a seamless reinforced concrete panel treated with an epoxy coating; in technologically exposed areas, it uses a chemical resistant coating.
Innovative approach
We have significantly contributed to the design of the paint shop through innovative technical solutions and helped to further develop the original tender design. As part of this arrangement, we redesigned the method used for the building's foundation and thus optimized the foundation construction (eliminating the "Seismic Beams"). We proposed a new construction solution for the dividing wall between the main hall and the "Technical Spine" areas using sandwich panels. By completely redesigning the construction of the "Technical Spine" - altering the original concrete outbuilding to steel, we improved the synergy of both sections and accelerated the construction process. We also optimized the electrical wiring system throughout the entire building.
A prefabricated addition for administration and a monolithic addition for the paint shop technology are included as part of the paint shop building. There are also 8 sub-stations inside the building – masonry construction with monolithic ceilings.
The project documentation was designed using BIM modeling, which assists in resolving clashes and coordination with the actual paint shop technology.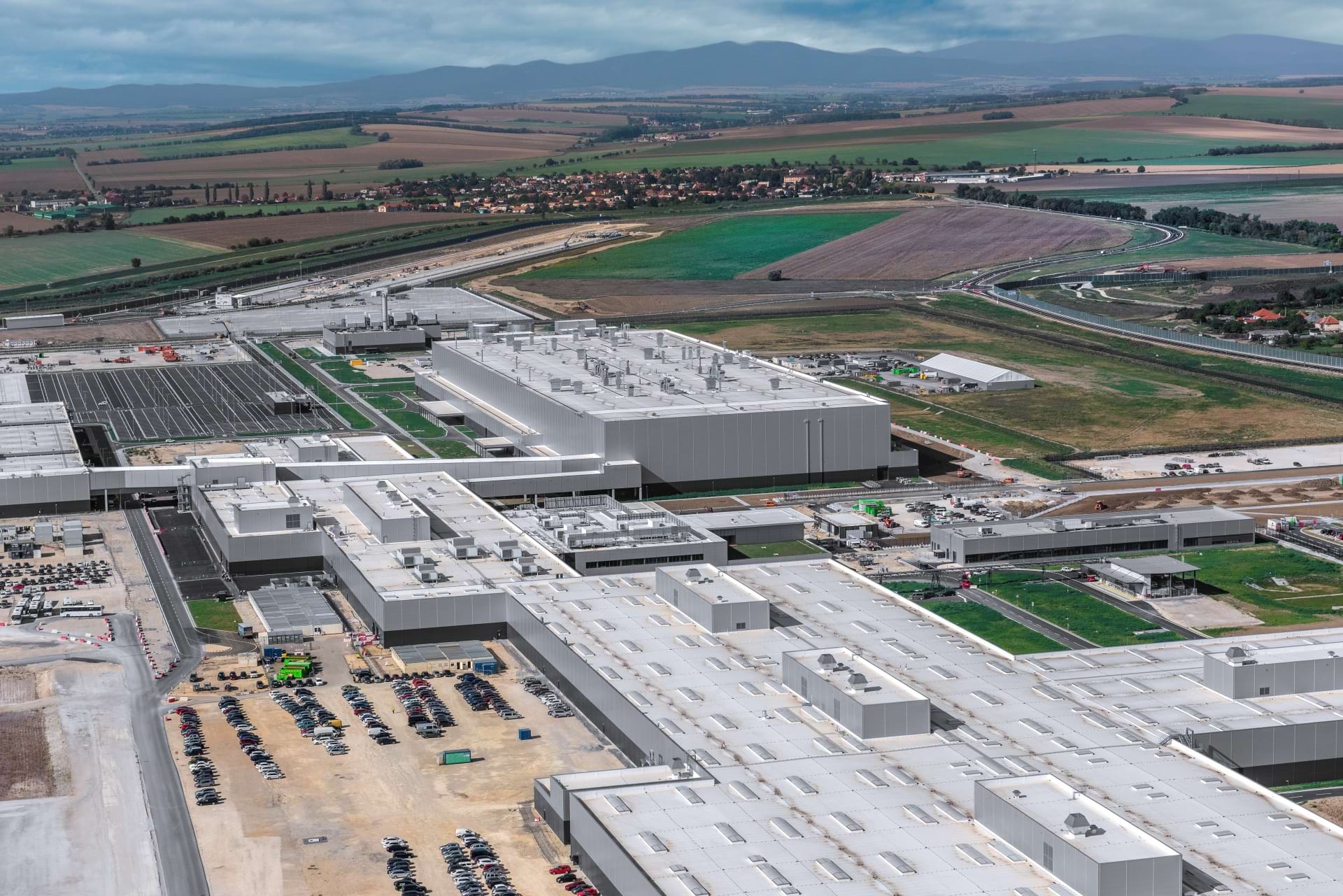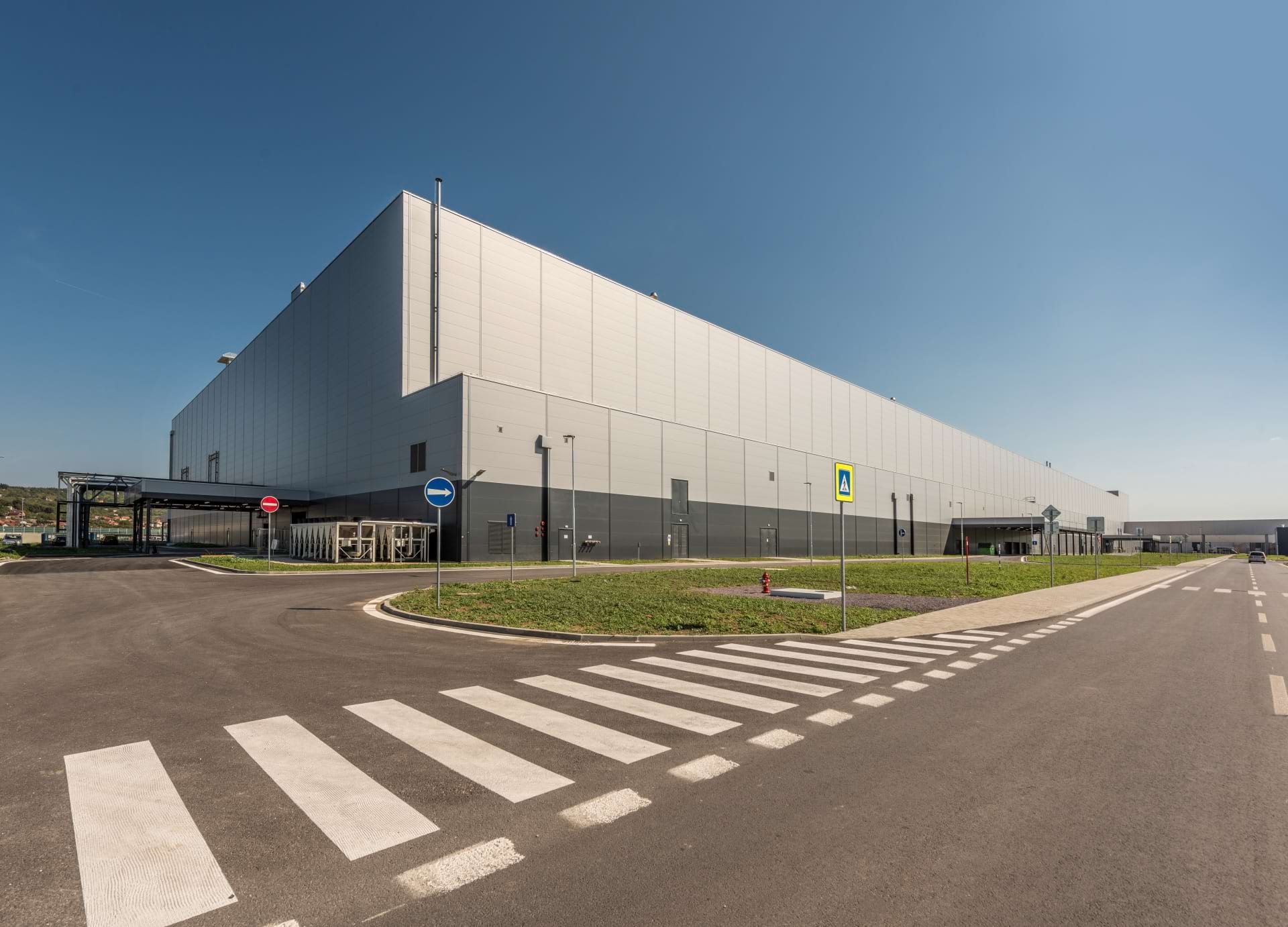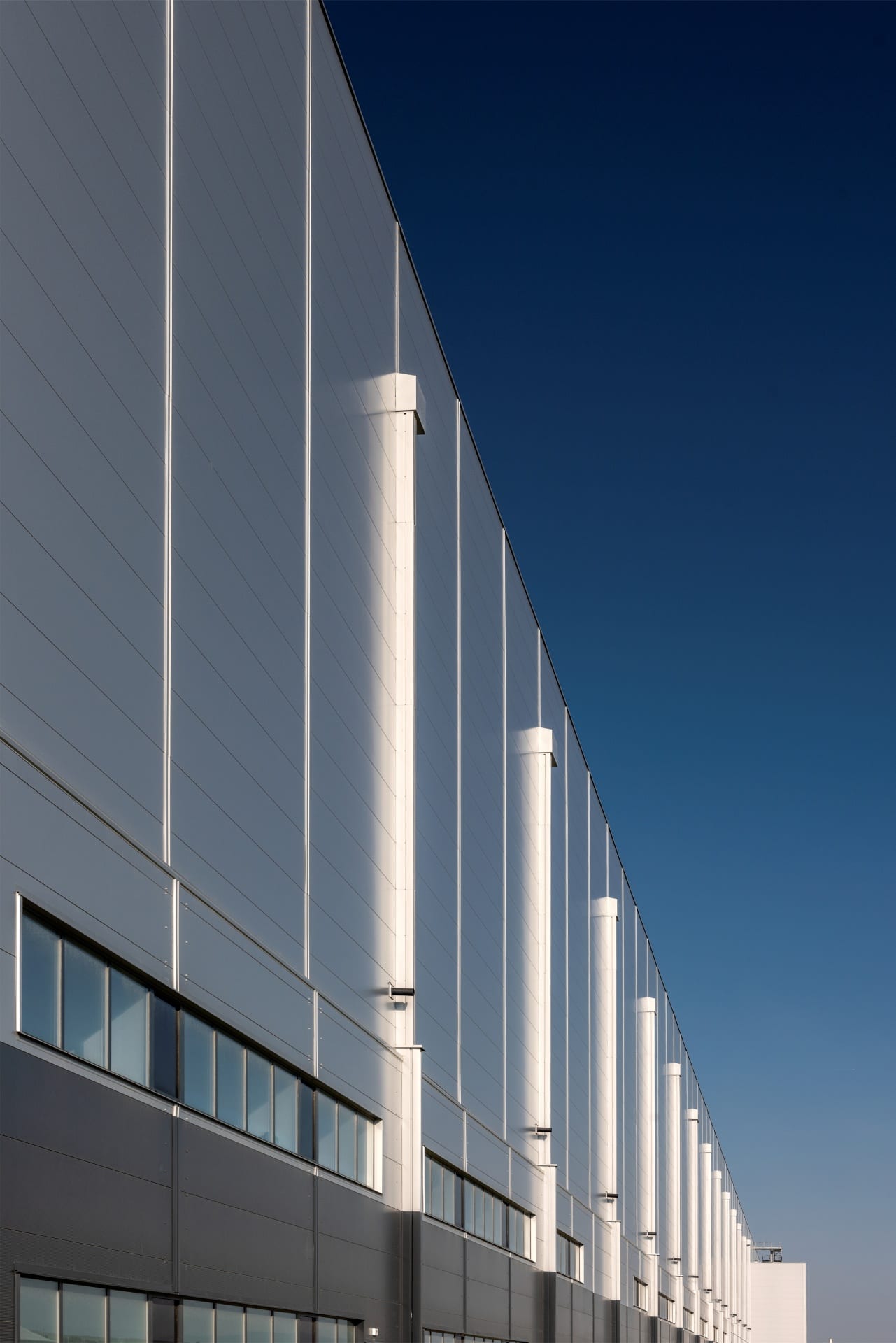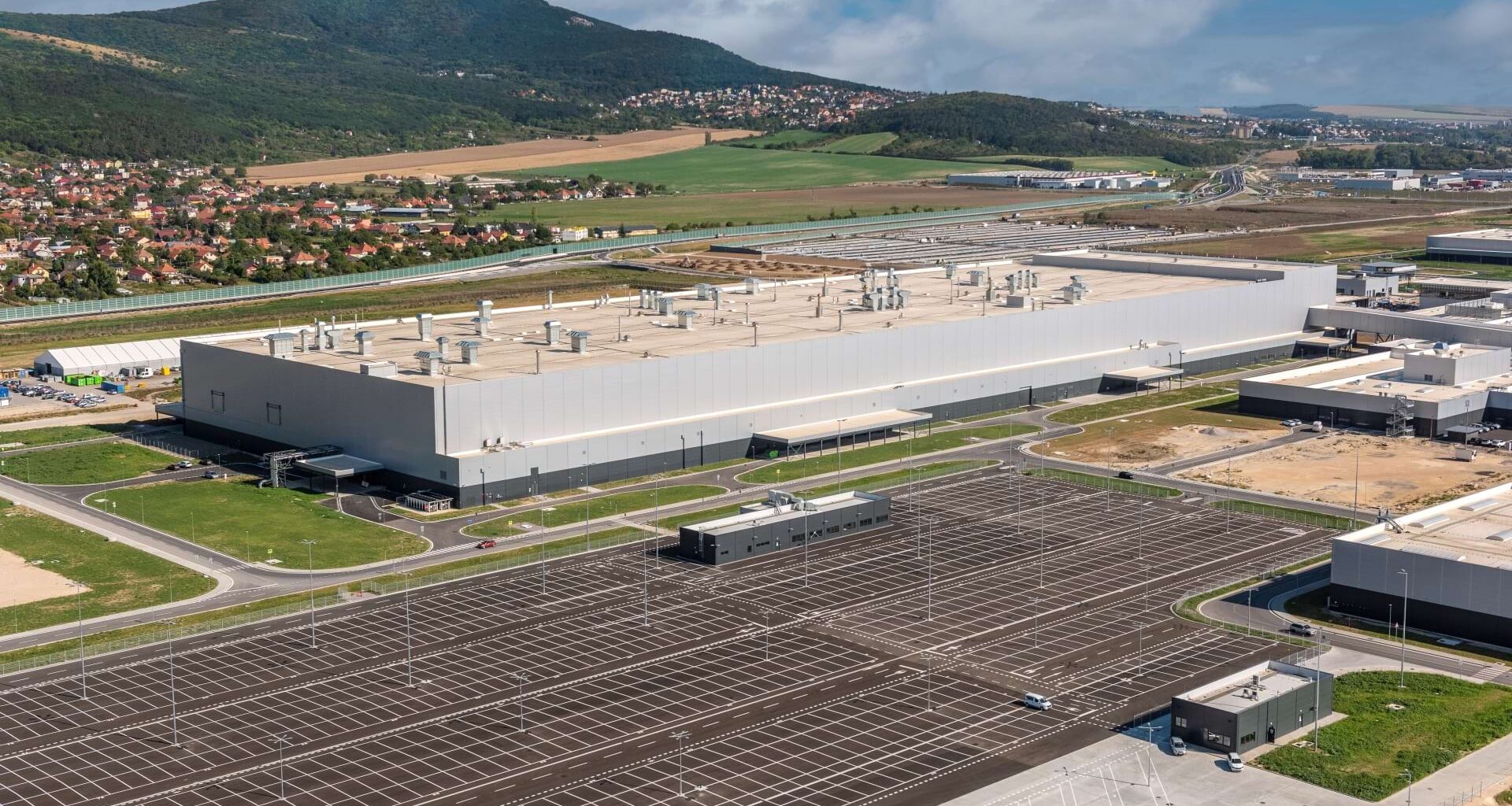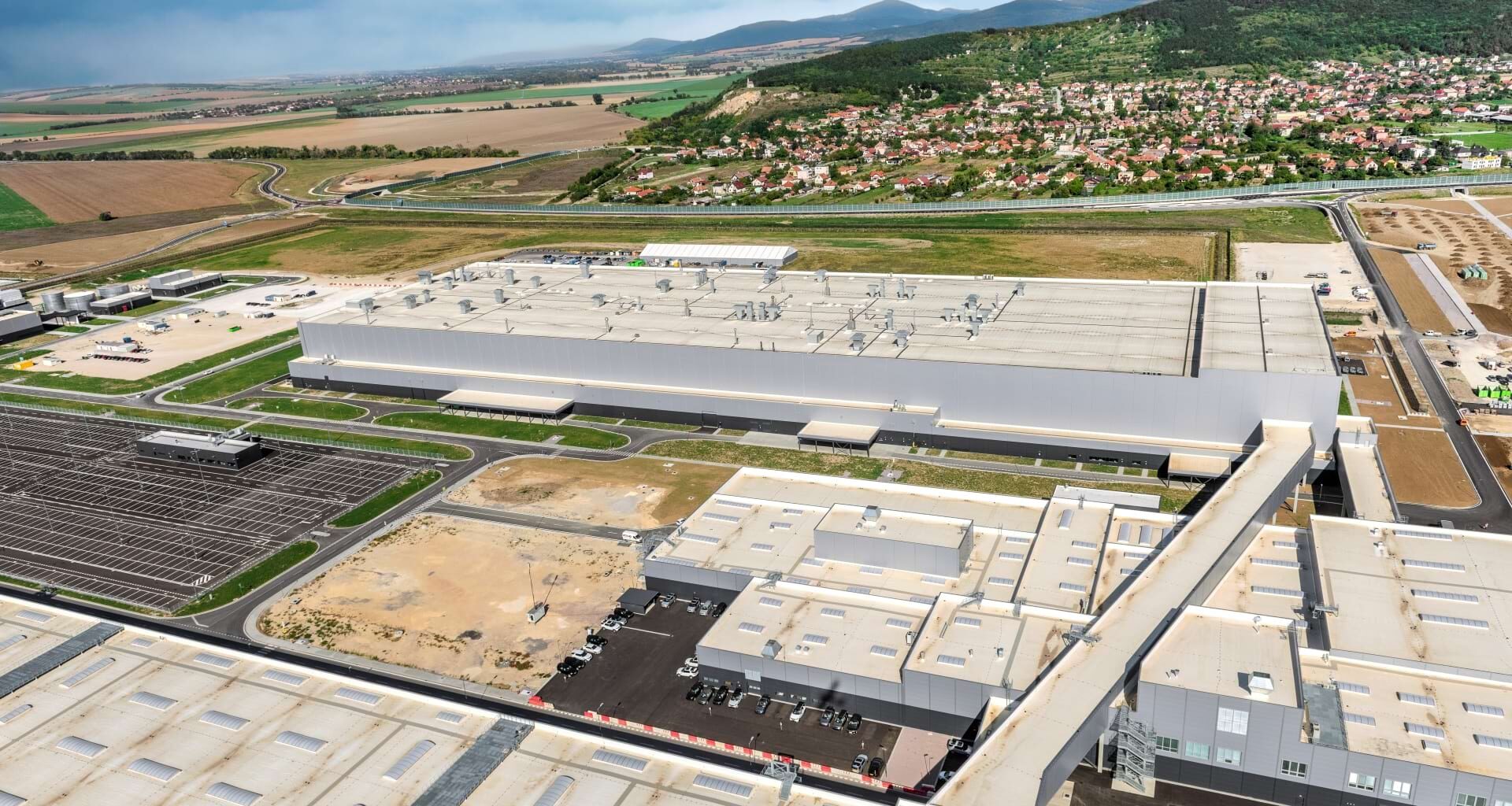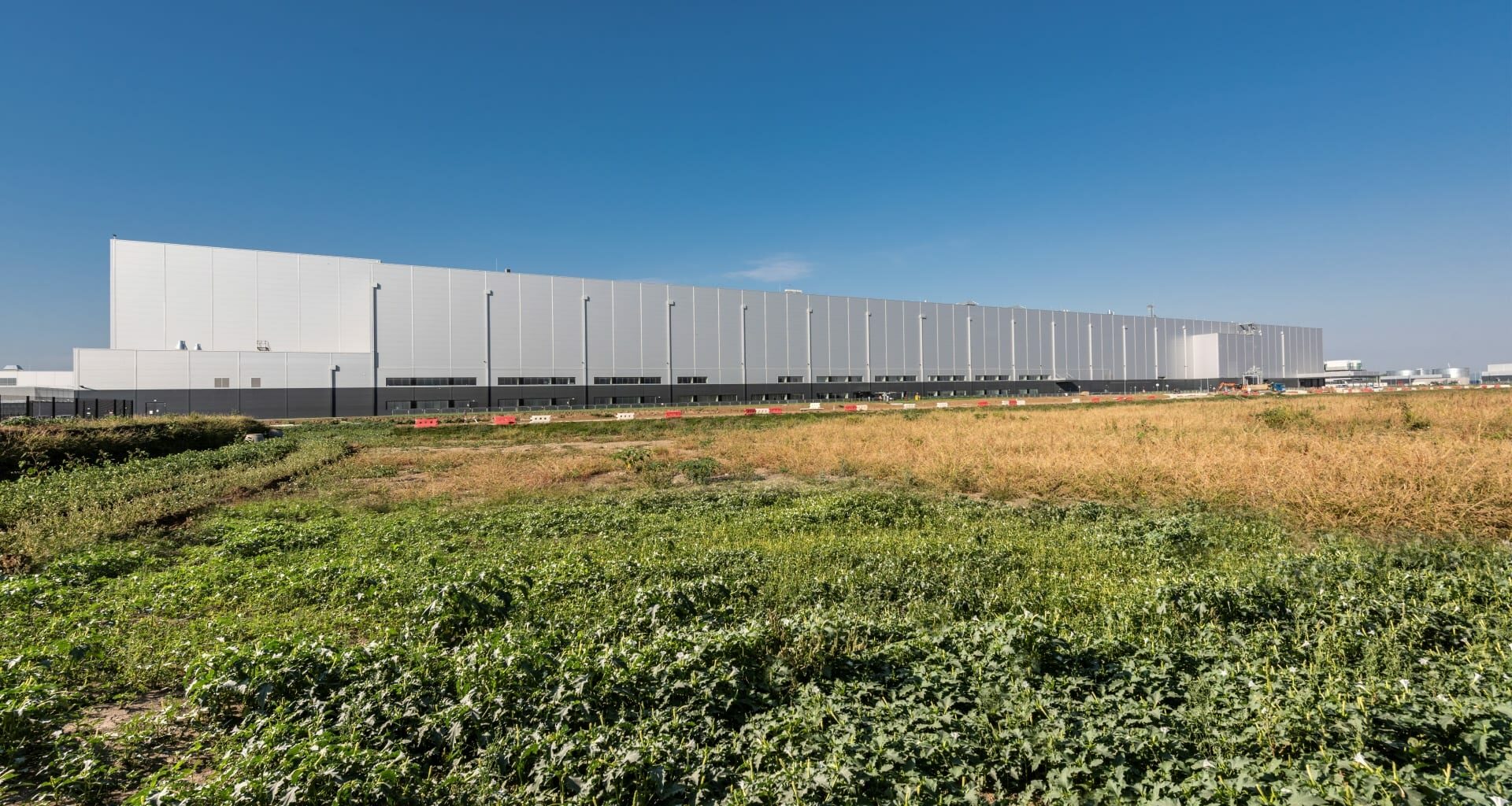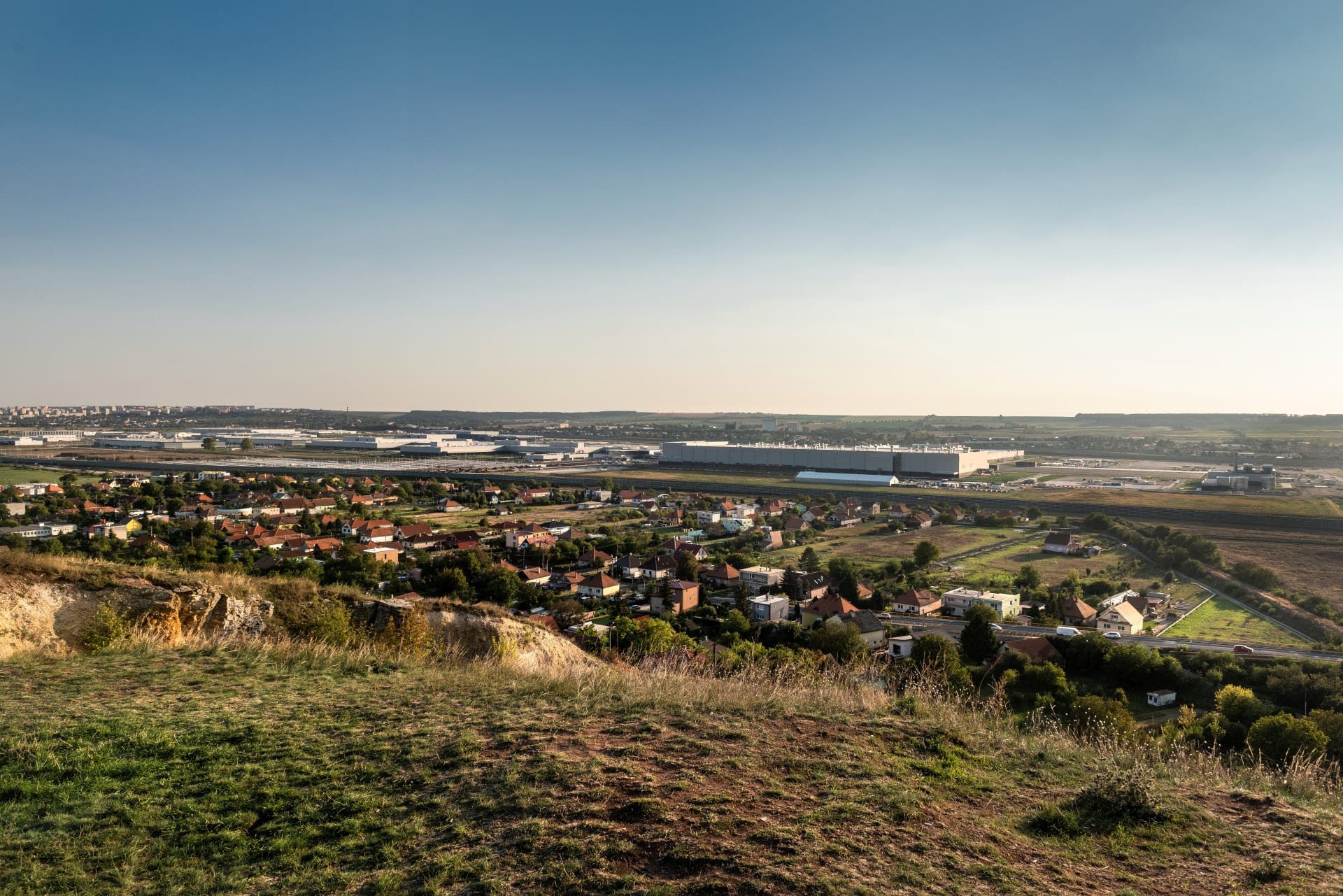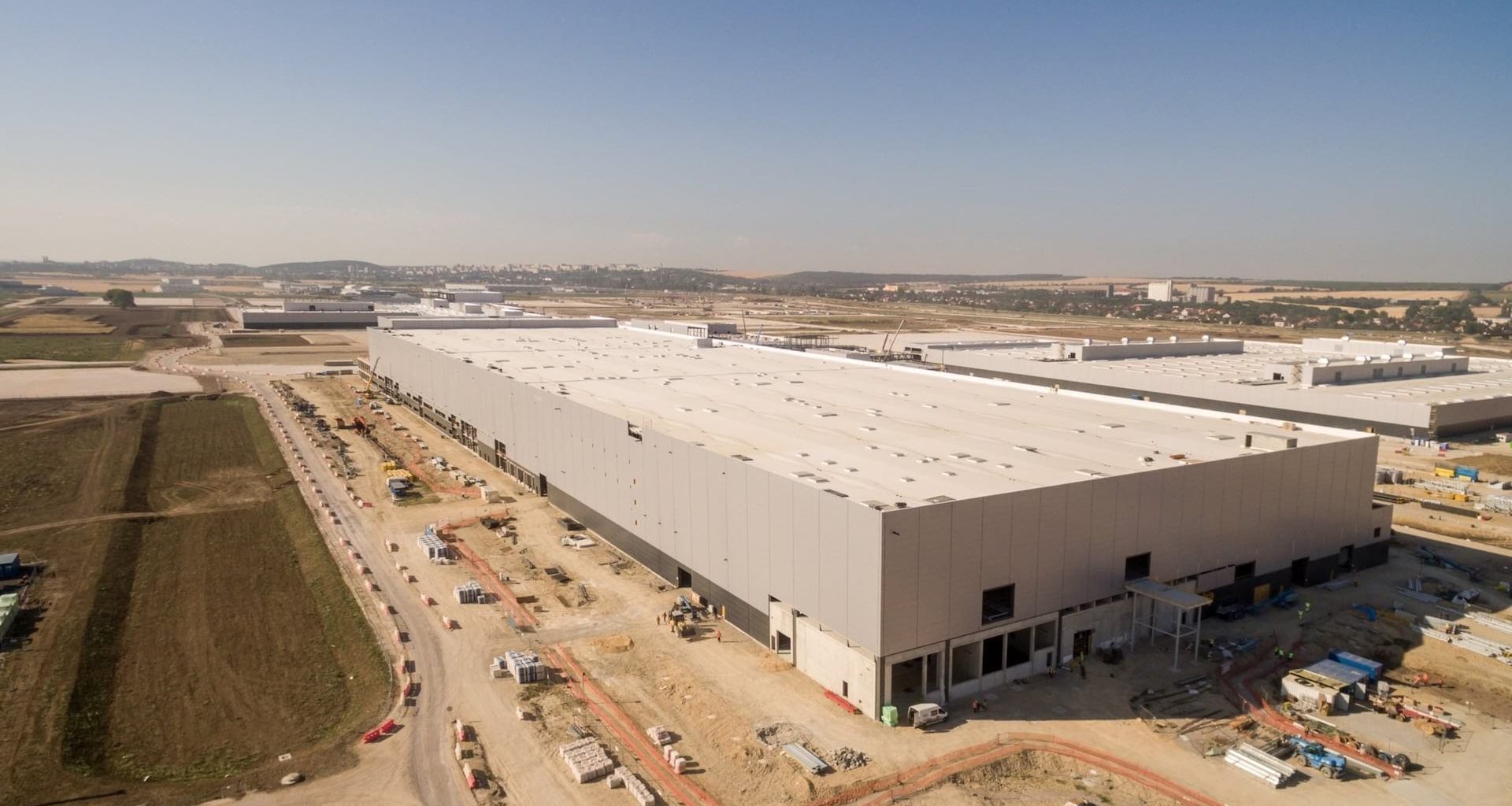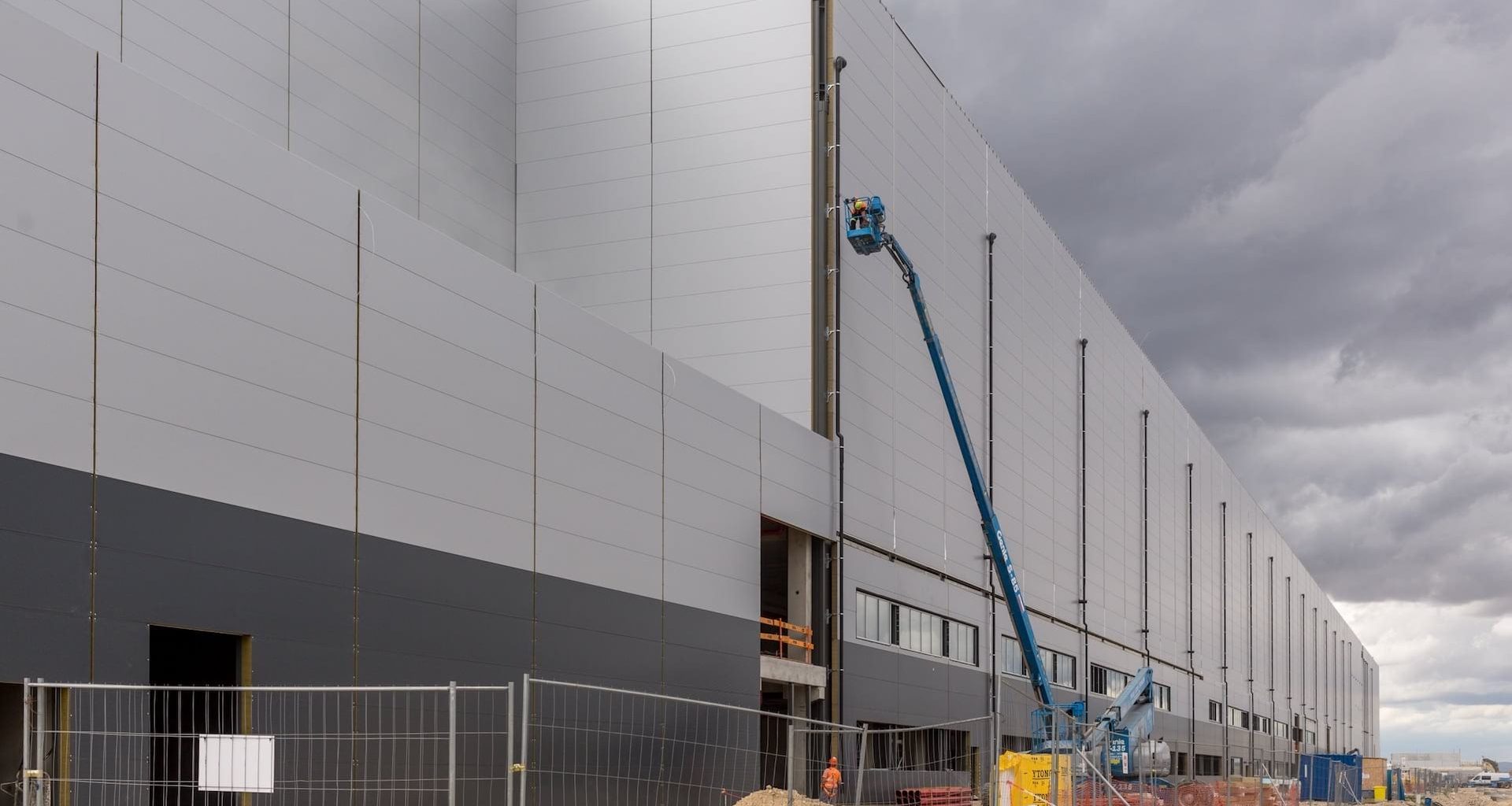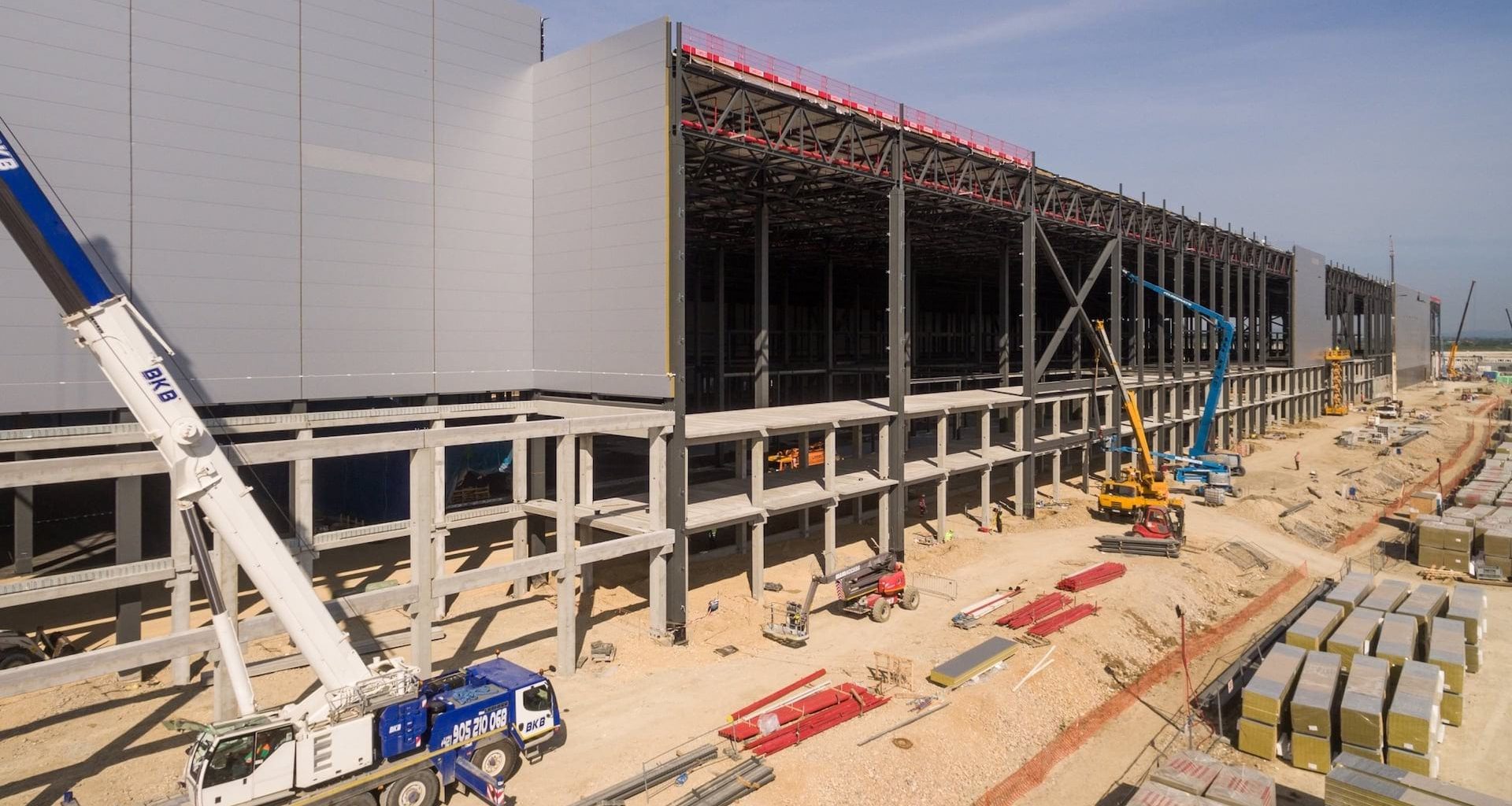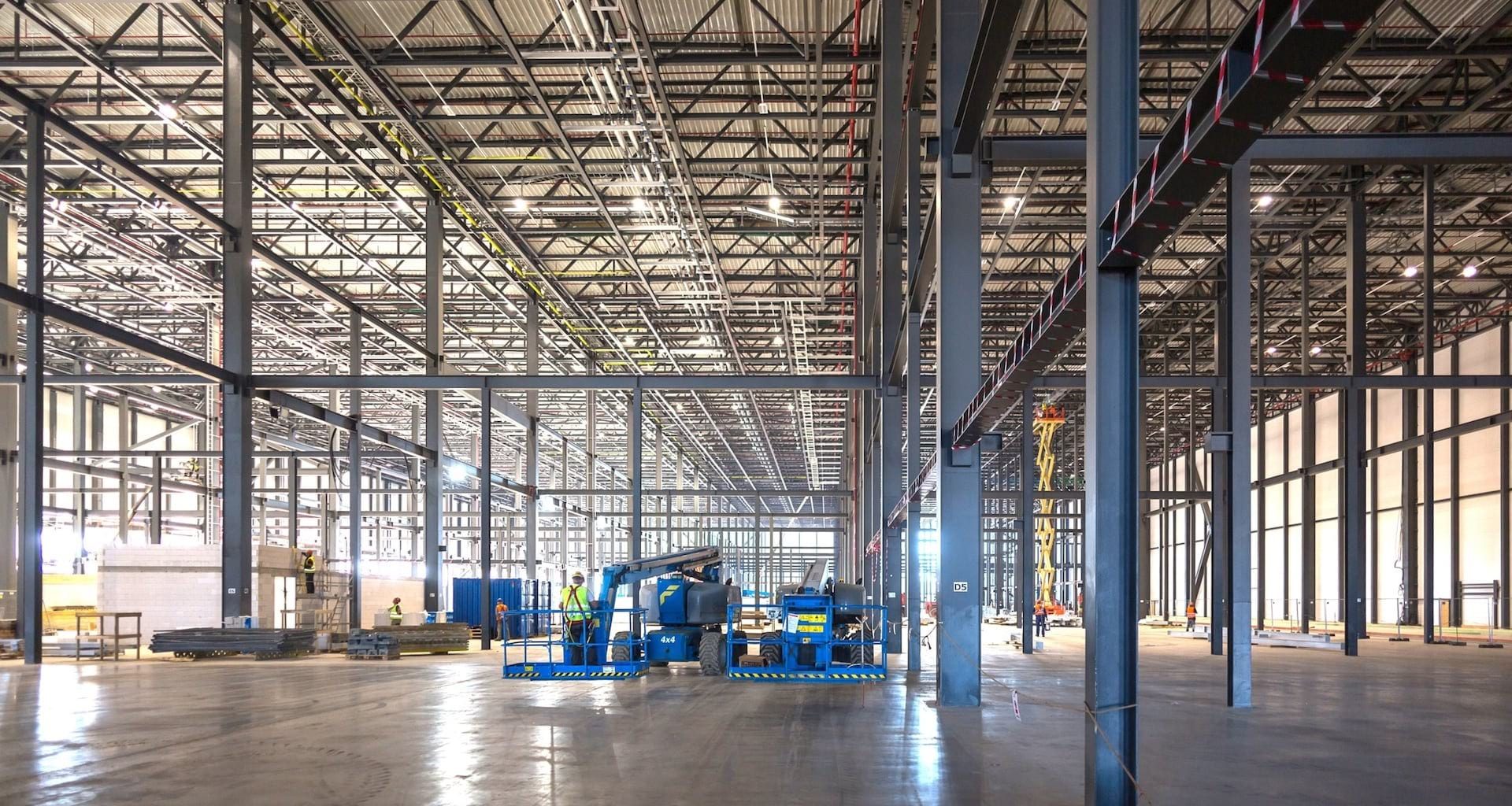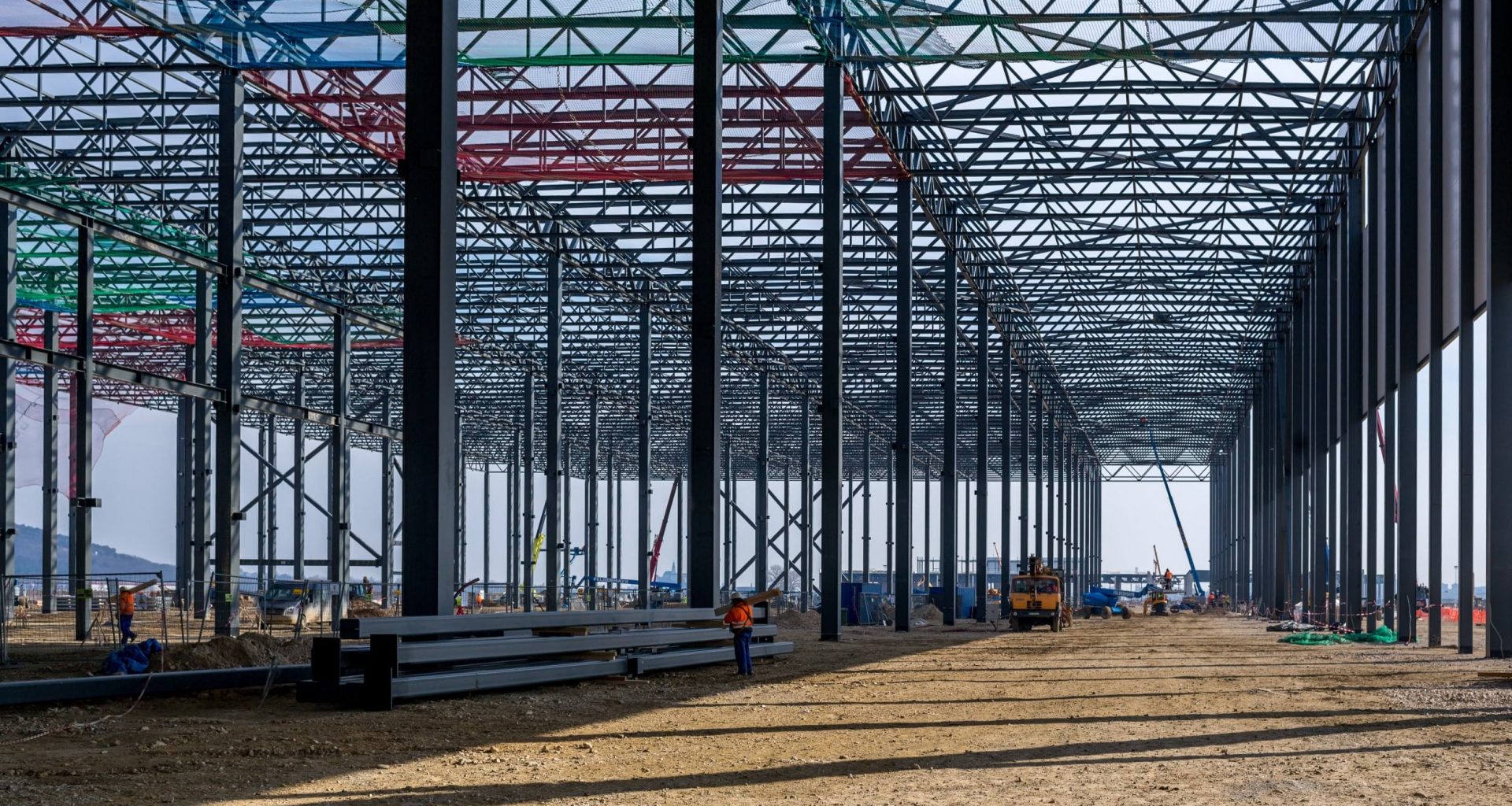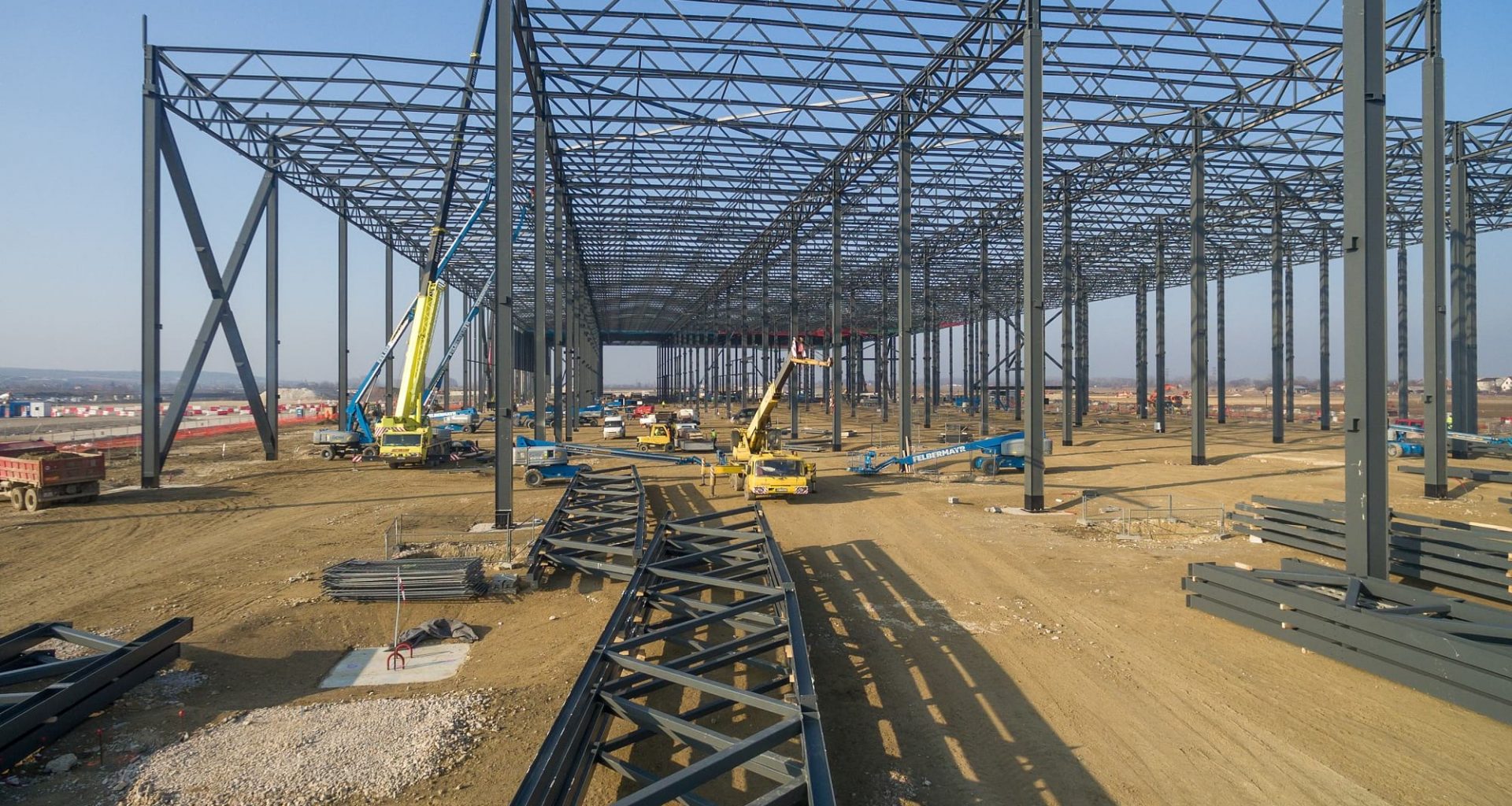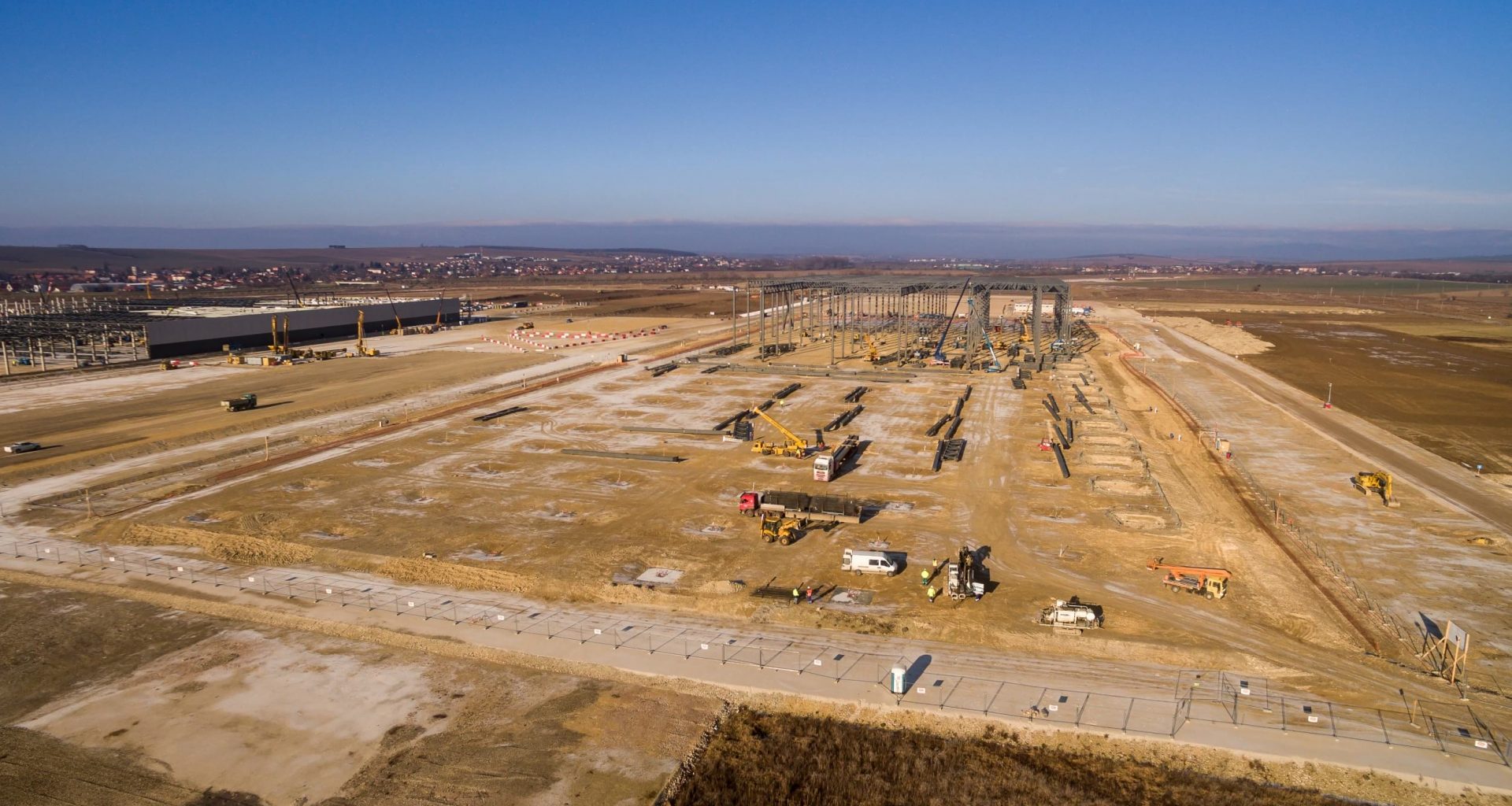 In numbers
52 300 m2 of building footprint
150 000 vehicles annually
7 000 tons of steel