Values & strategy
Our vision
We build outstanding projects encouraging the development of other areas of human activity. Our mission is to deliver projects that will shape everyday life by helping, educating and inspiring current and future generations, in addition to improving the quality of their lives.
Innovative approach
Innovation is at the cornerstone of all companies in the Bouygues Construction Group. Finding new paths and creating imaginative solutions enables us to differentiate ourselves from our competitors, increase our market success and become more attractive to both our clients and employees.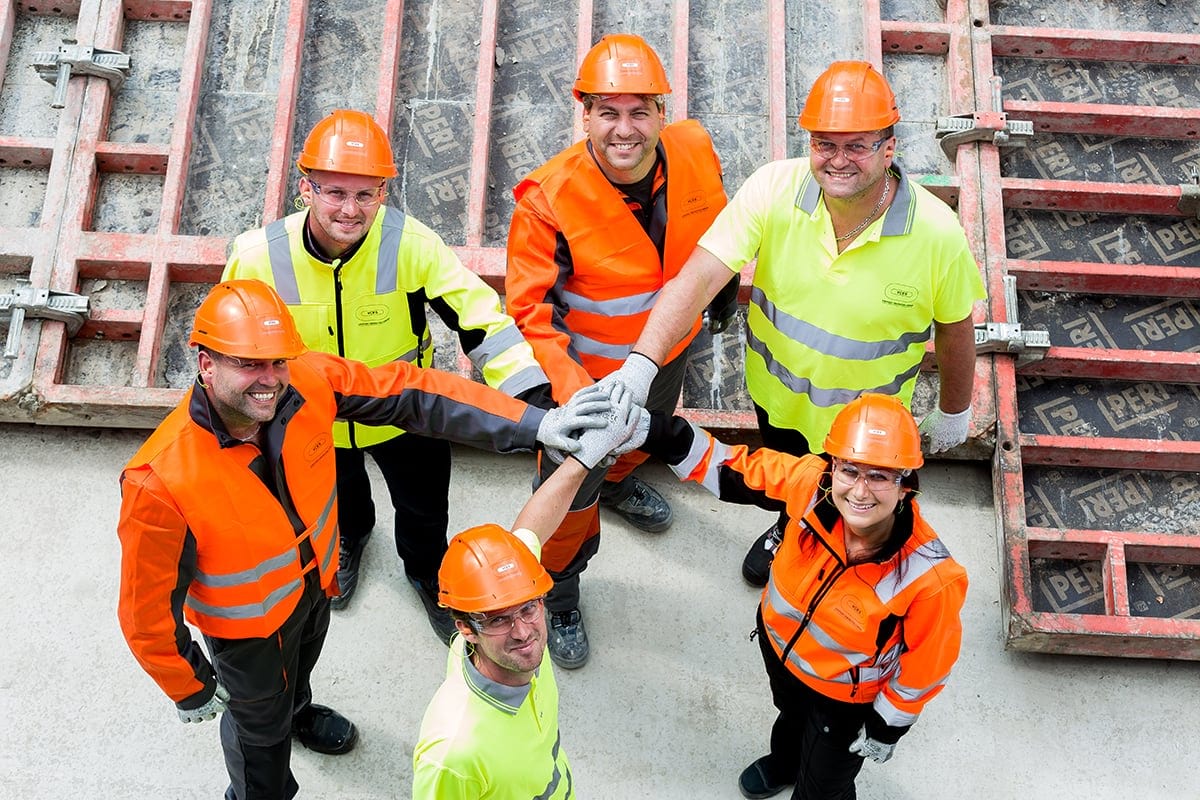 Successful & satisfied employees
We believe that the success of a company is based on its employees. Therefore, we encourage professionalism, mutual respect, enthusiasm and teamwork in everything we do. We value our highly experienced colleagues as well as fresh graduates bringing new insights. We help to develop their talents and fulfill their ambitions. Also, we pay close attention to their health and safety, which are the values ​​deeply rooted in our corporate culture in addition to being our highest priority.
0

Our goal – zero accidents
Green buildings
We focus on sustainable building construction according to BREEAM and LEED environmental standards, which help to mitigate the environmental impact of buildings, optimize their operating costs and provide high user comfort. The life cycle of green buildings starts with sustainable construction. In VCES we go beyond the scope of applicable legislation and implement our internal standards of Green Site Office and Ecosite to eliminate or minimize environmental impacts during construction.



Leadership in Energy and Environmental Design is a certification program that includes a set of rating systems for the design, construction, operation and maintenance of green buildings, homes and neighborhoods. Its goal is to help owners and operators behave responsibly in terms of environmental protection and efficiently use natural resources.




Building Research Establishment Environmental Assessment Method is a standard of building design focused on sustainability and environmental impacts. The assessment concerns the specification of a building, its design, construction and use.




Ecosite is an environmental quality label awarded to construction sites of the Bouygues Construction Group. It declares the compliance with the established environmental policy, which aims to reduce the environmental impacts of building construction.




Green Site Office is a tool of the Bouygues Construction Group aimed to mitigate the environmental impacts of the site installation on the construction locality, e.g. by reducing water and electricity consumption, using efficient cooling and heating, waste prevention and sorting, or raising awareness of environmental issues.




Eco-Management and Audit Scheme is a voluntary environmental policy tool whose main objective is to promote continuous mitigation of the environmental impact created by an organization and its employees.