Location
Pardubice
Investor
Municipality of Pardubice
Construction period
09/2010 – 06/2012
Type of construction
Leisure
Scope of services
Construction
Ecosite is an environmental quality label awarded to construction sites of the Bouygues Construction Group. It declares the compliance with the established environmental policy, which aims to reduce the environmental impacts of building construction.
A feature unifying interior areas are ceramic and glass mosaic surface finishes. The original character of the areas is enhanced by sophisticated lighting.
The project of reconstruction involved preservation of the existing 50-metre swimming pool and the adjoining facilities as well as demolition of the premises housing the diving pool and the heat exchanger room to allow for construction of a recreational water park and spa facilities.
As regards the swimming pool, the only structures which were kept in their original state were its foundations, load-bearing reinforced cast-in-place concrete structures with brickwork and steel columns along the eastern and southern façades, a cast-in-place concrete pool basin and steel roof trusses. A new stainless steel pool was fitted in and the building was expanded to feature a new entrance hall.
The new parts, i.e. the water park and the spa, are housed in cast-in-place reinforced concrete hall-type structures using a pile foundation system. The roof above the spa facilities is made of steel roof trusses. A common element of all three parts is the façade consisting of sandwich panels and glazed surfaces. The water park section features a whirlpool, a water slide, a torrent river, a wave pool, a diving pool and a recreational swimming pool. The swimming pools are cast-in-place reinforced concrete structures. On the first floor there is a relaxation lounge.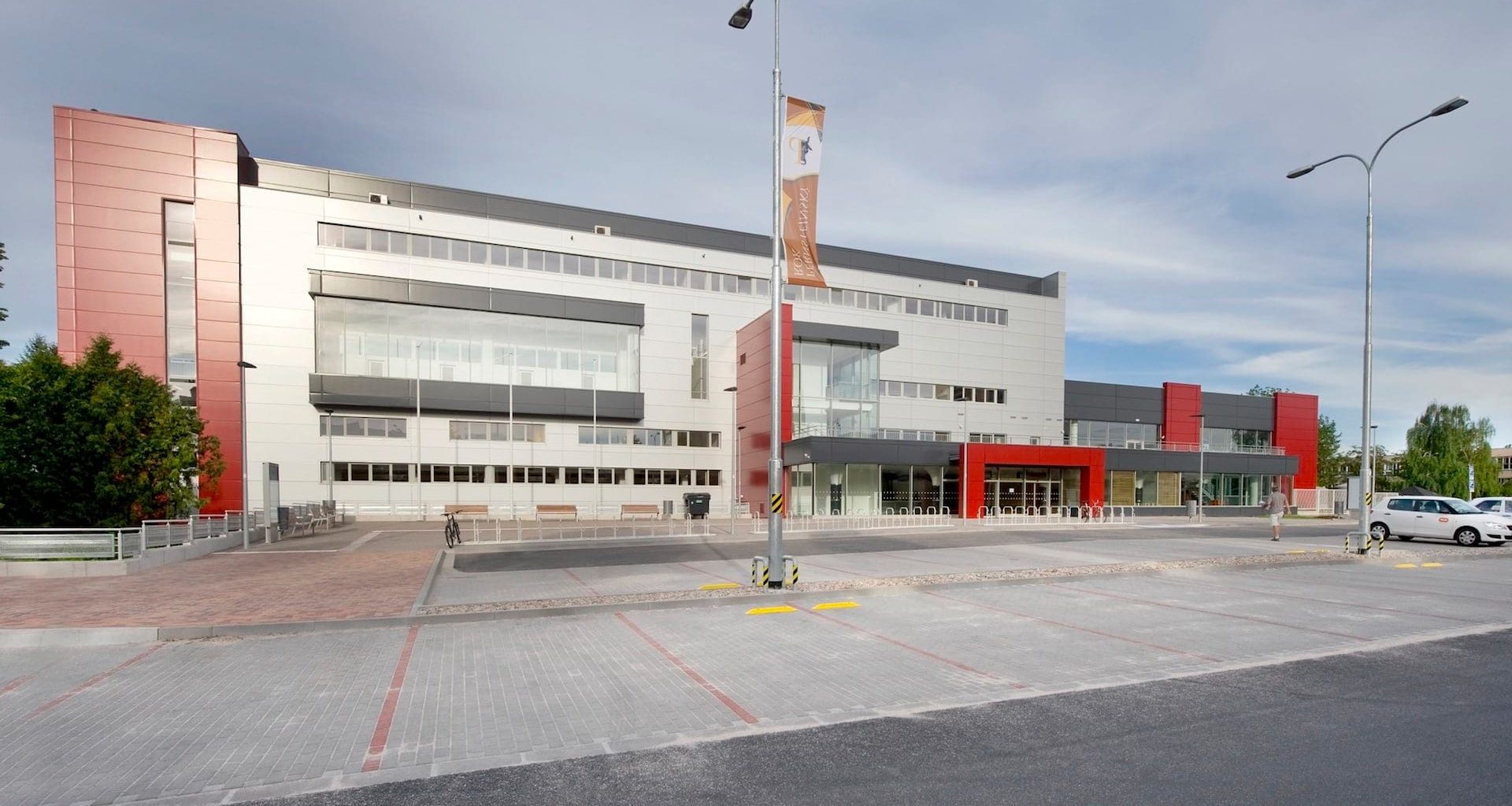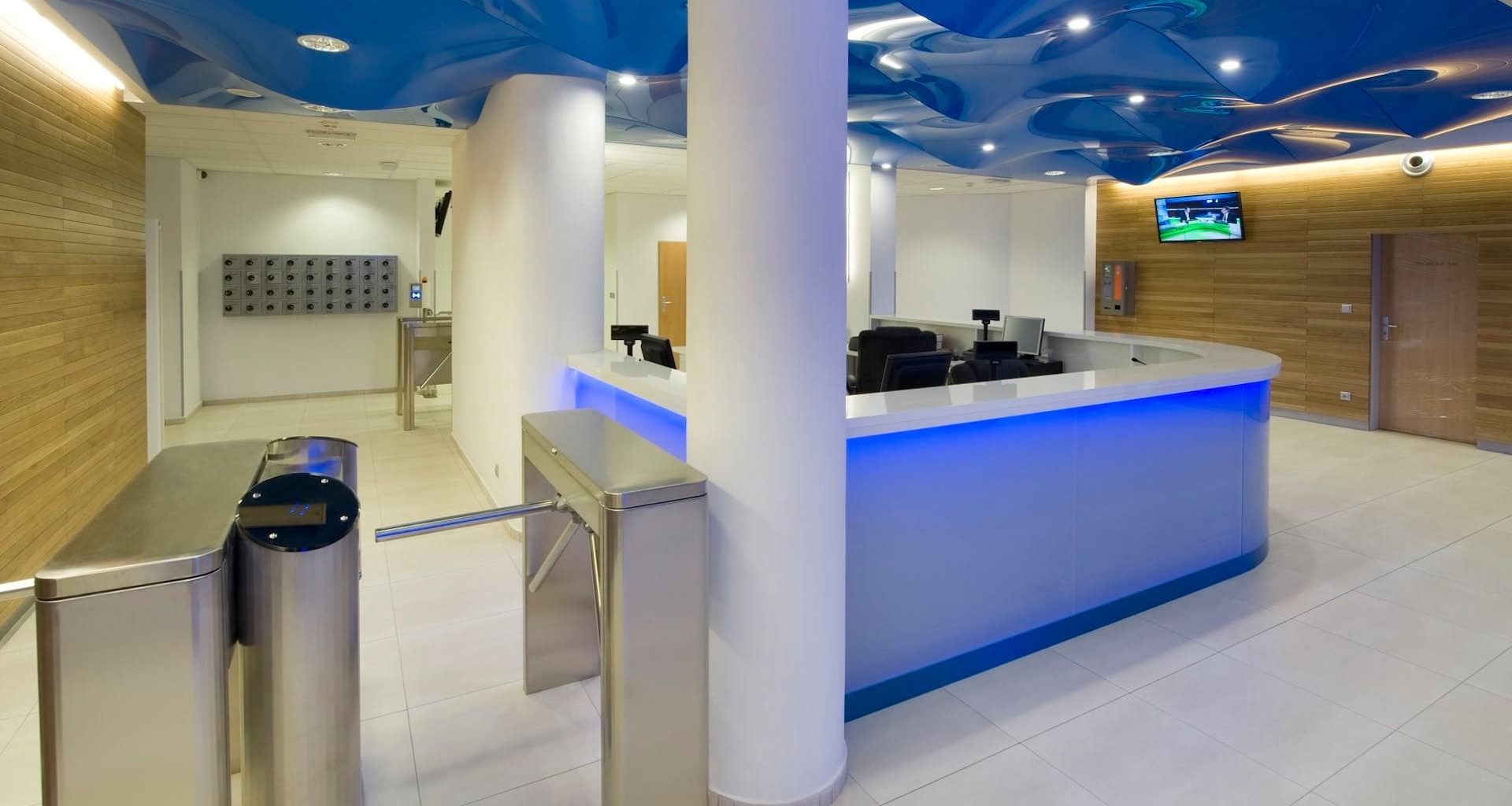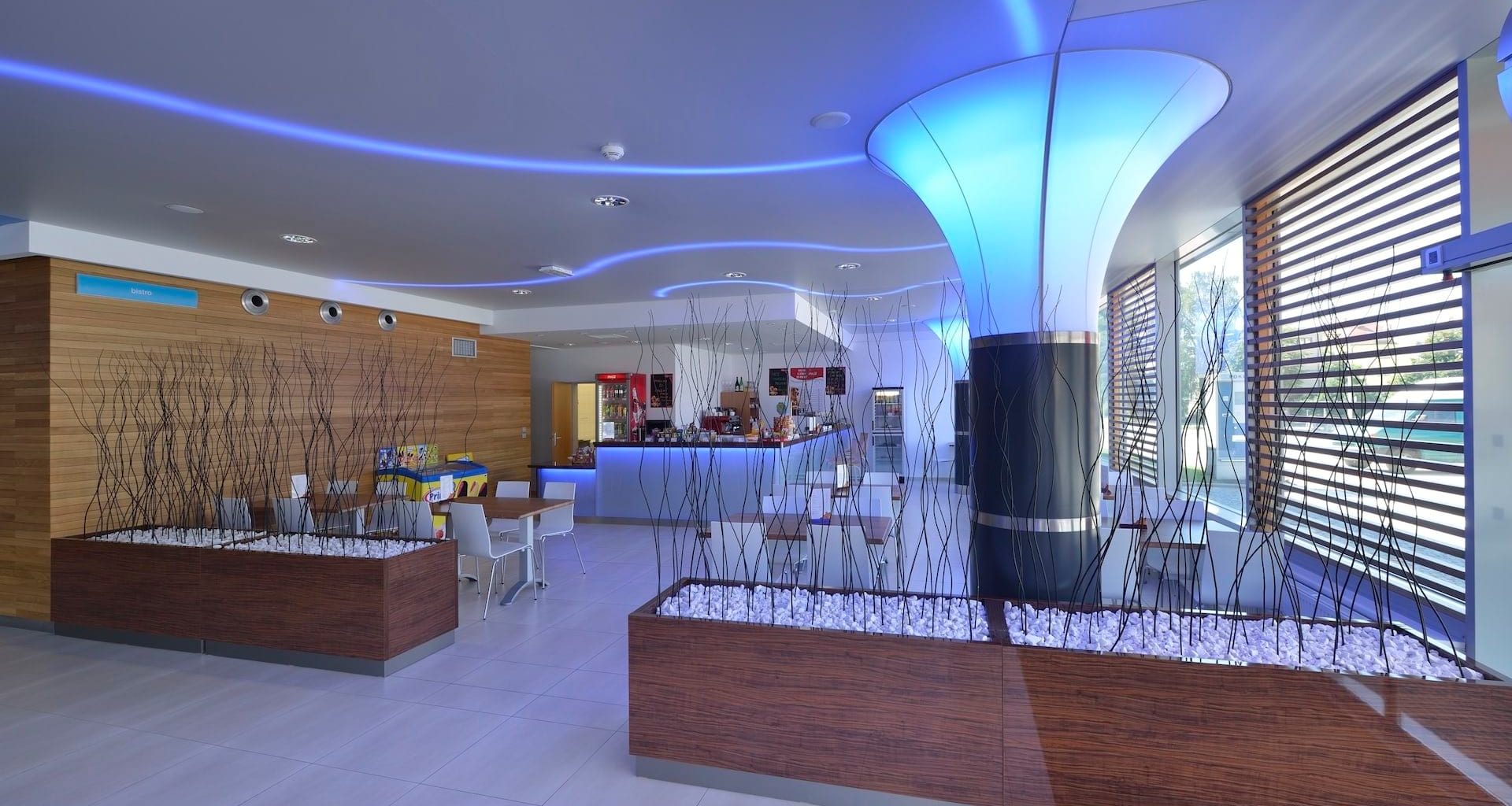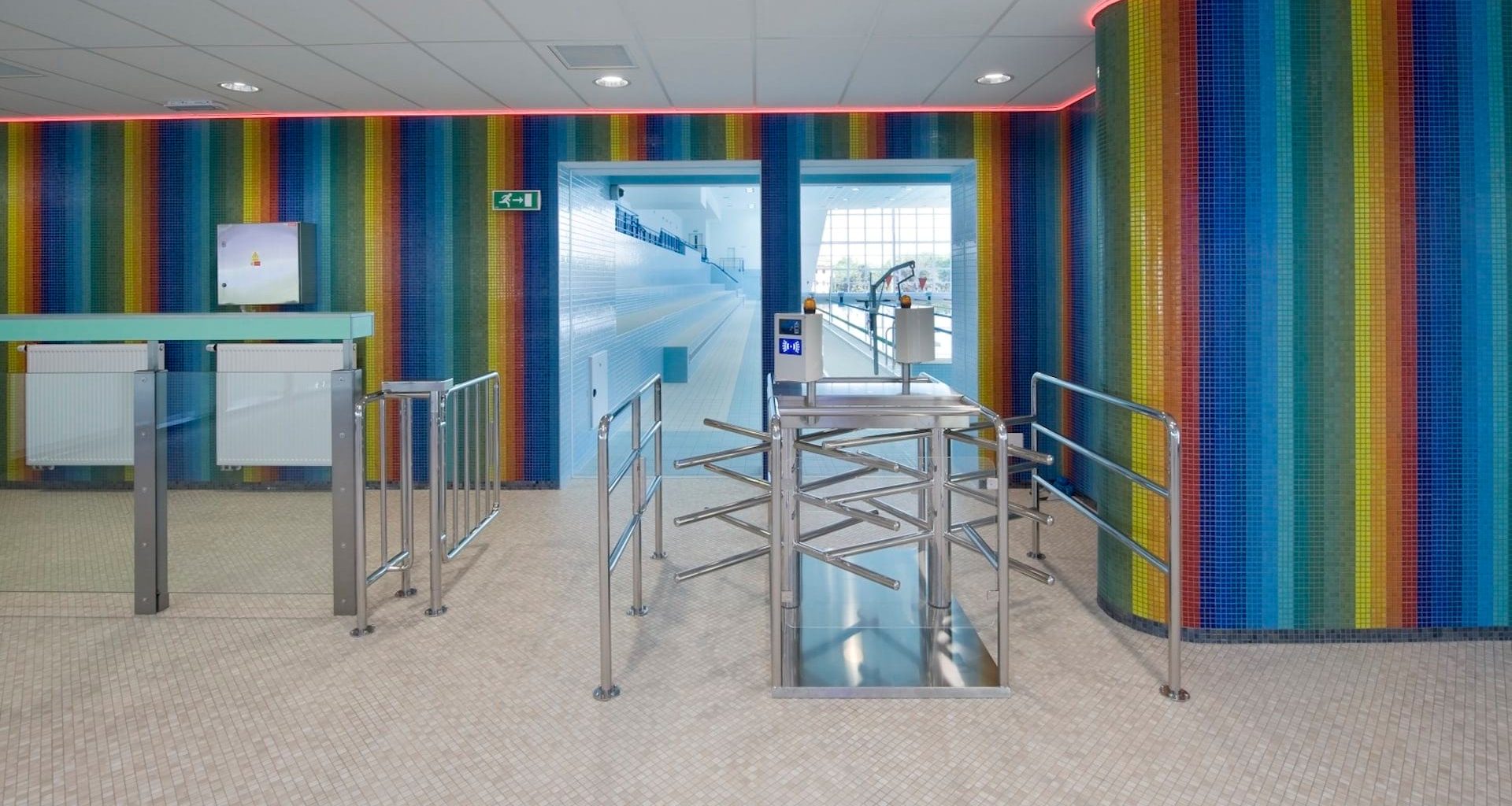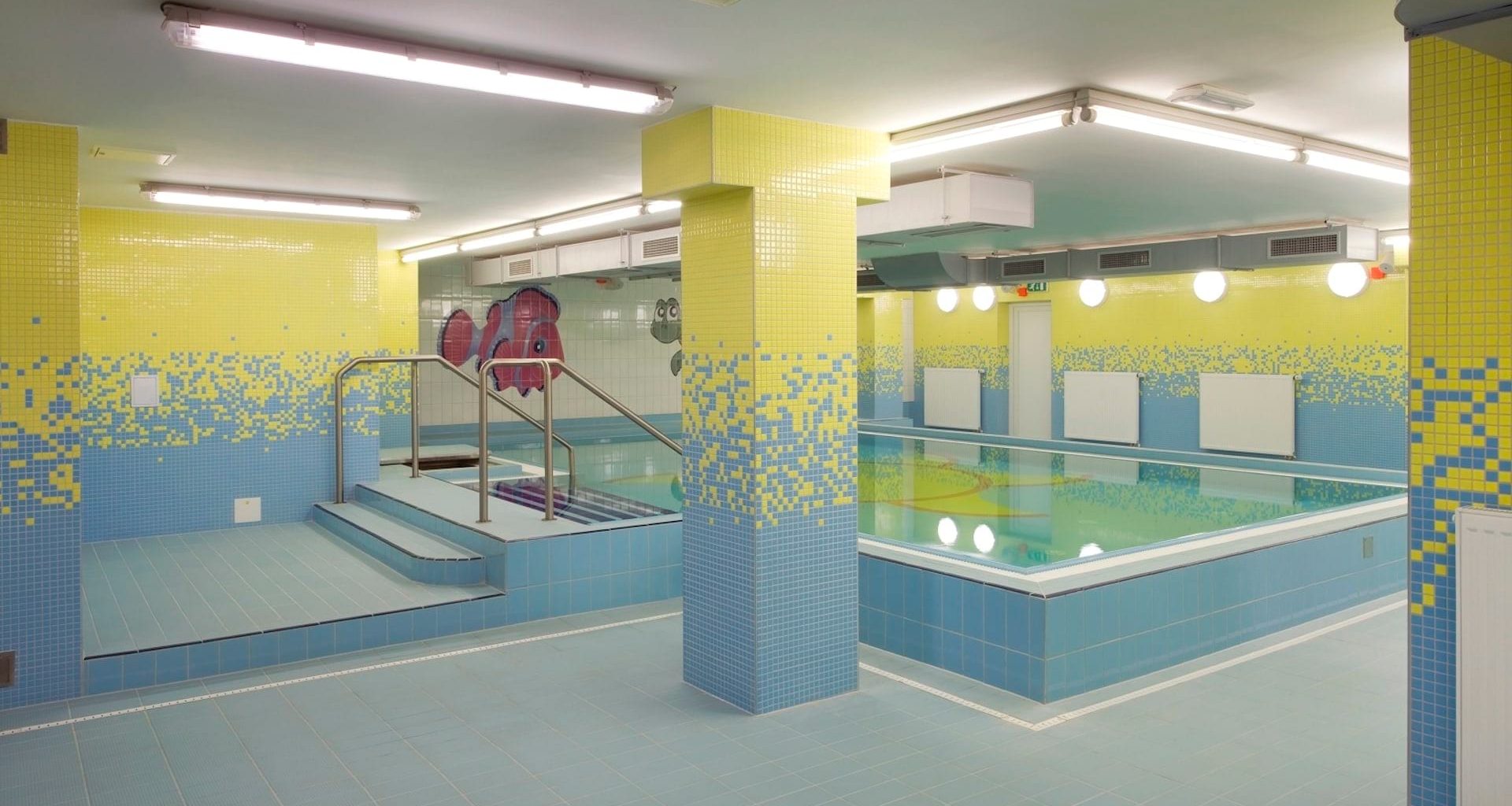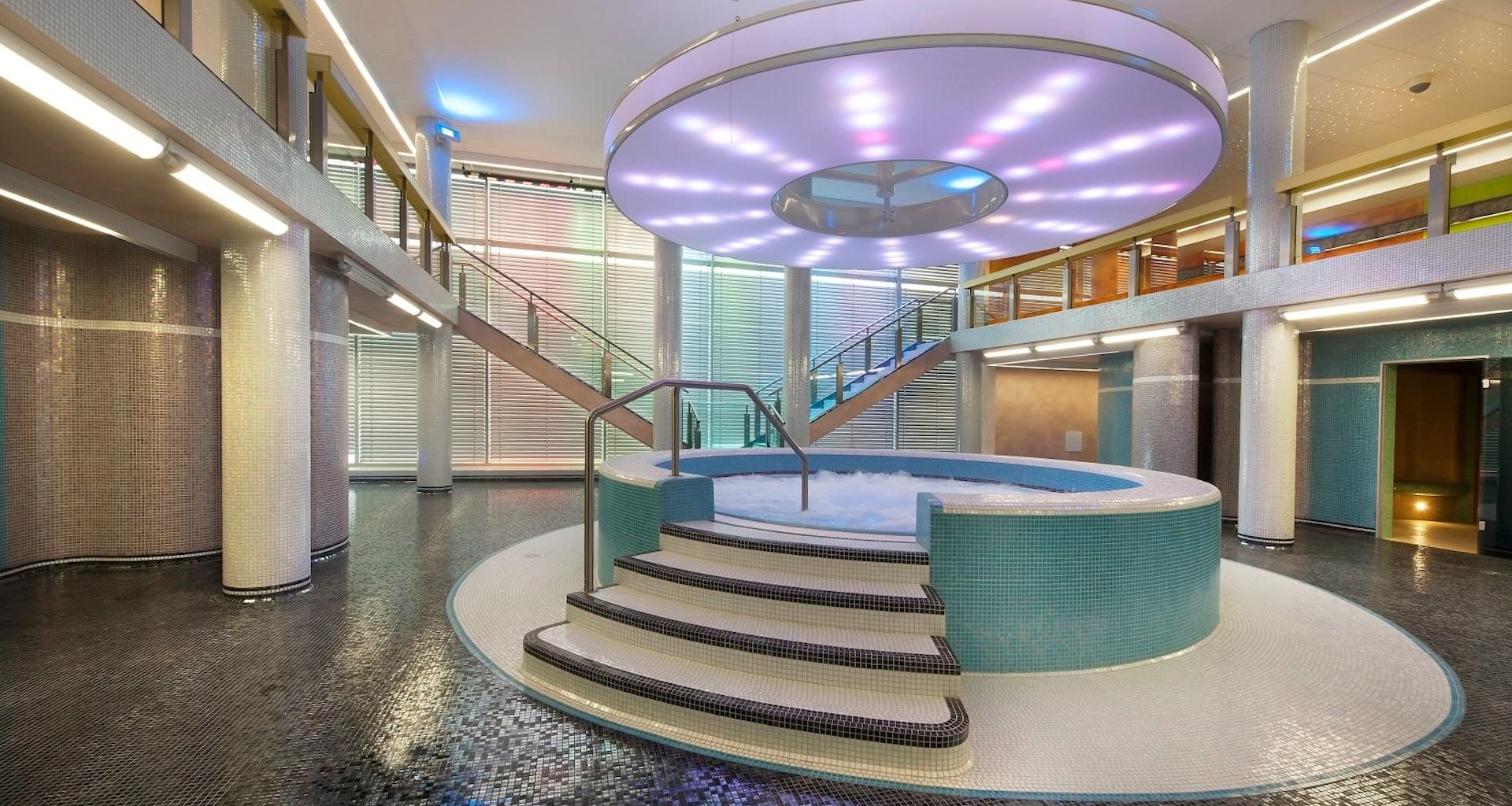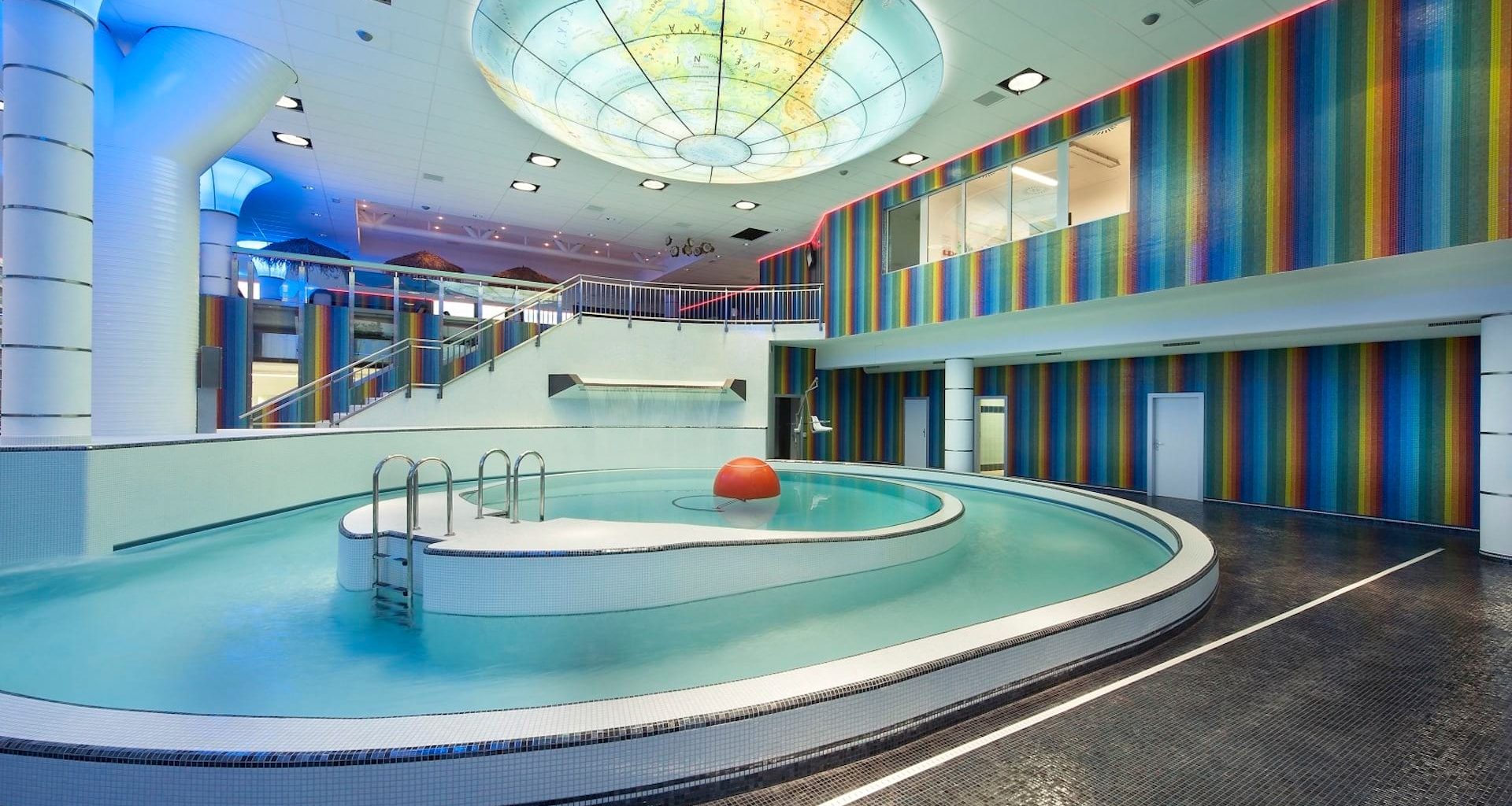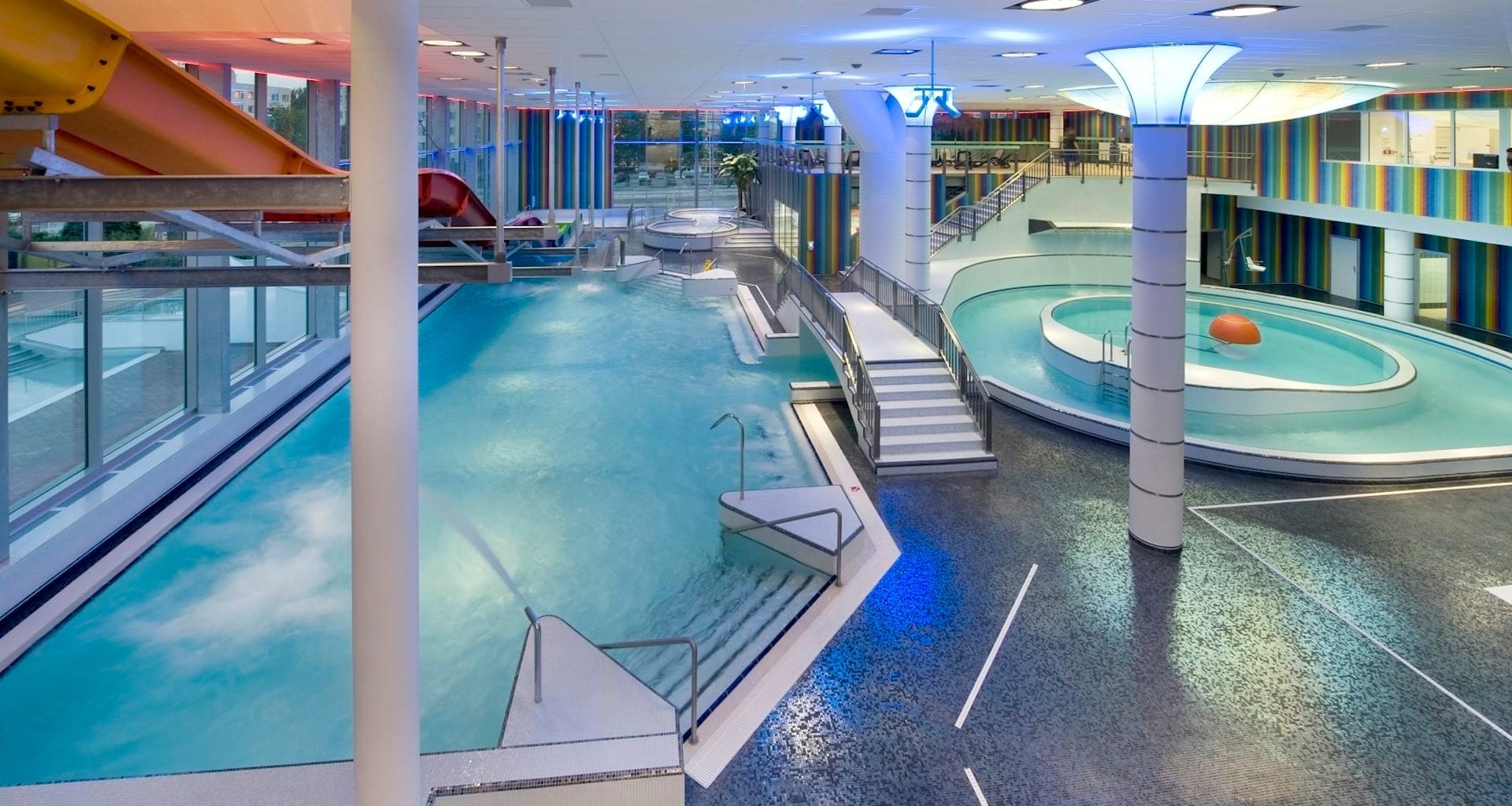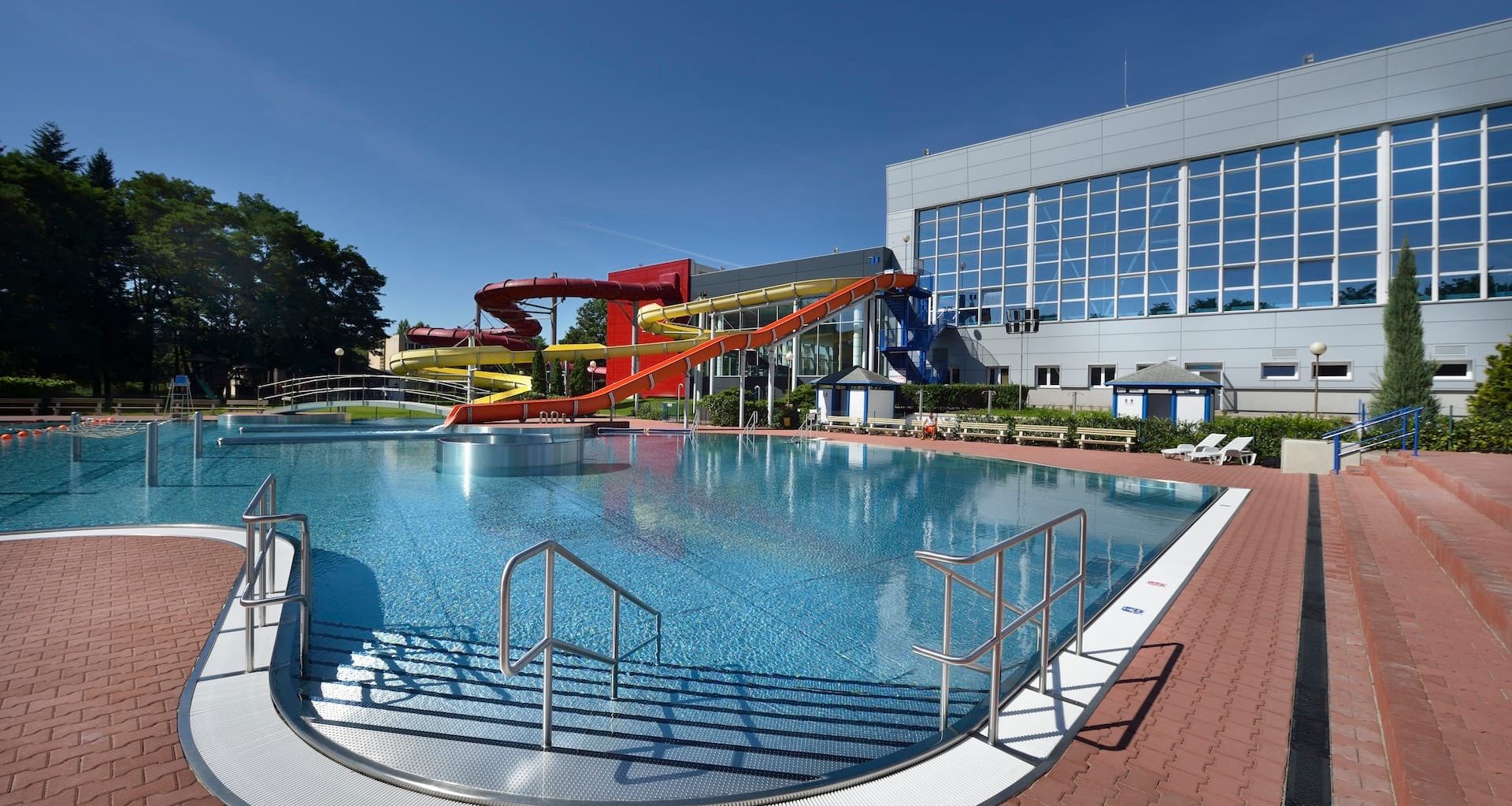 The spa section stretches over two floors and its technology facilities are located on the first underground floor. The ground floor houses herbal, salt and Turkish spa, saunas, whirlpools, a plunge pool, a snow cabin and shower boxes. The first floor features relaxation areas, massage rooms, a bar and an infra-red sauna.
The outdoor swimming area was completely renovated as well. Both the swimming pool and the paddling pool were fitted with a new stainless steel basin. In addition, the outdoor area now features a new snack bar, paved areas and a car park.