"Let's Meet at Středoškolská" – Another project of Linkcity in Ostrava
City Council has decided to sell the land in the cadastral area of Zábřeh nad Odrou, the area known as "Středoškolská", to Linkcity Czech Republic a.s. The investor has submitted a plan to build a new residential district which will offer almost 240 residential units, parking spaces, leisure facilities, a park, sports facilities and common areas for outdoor […]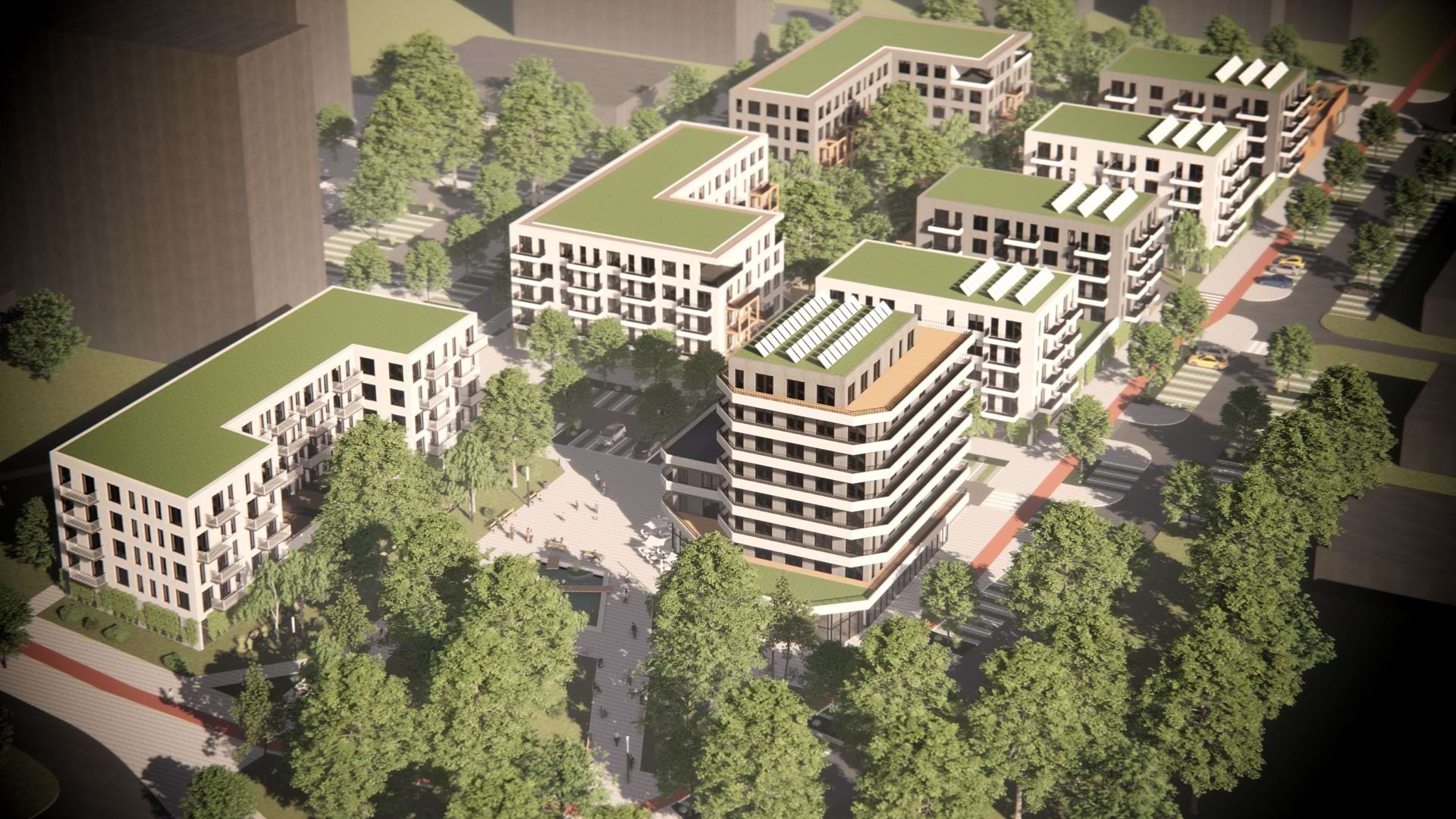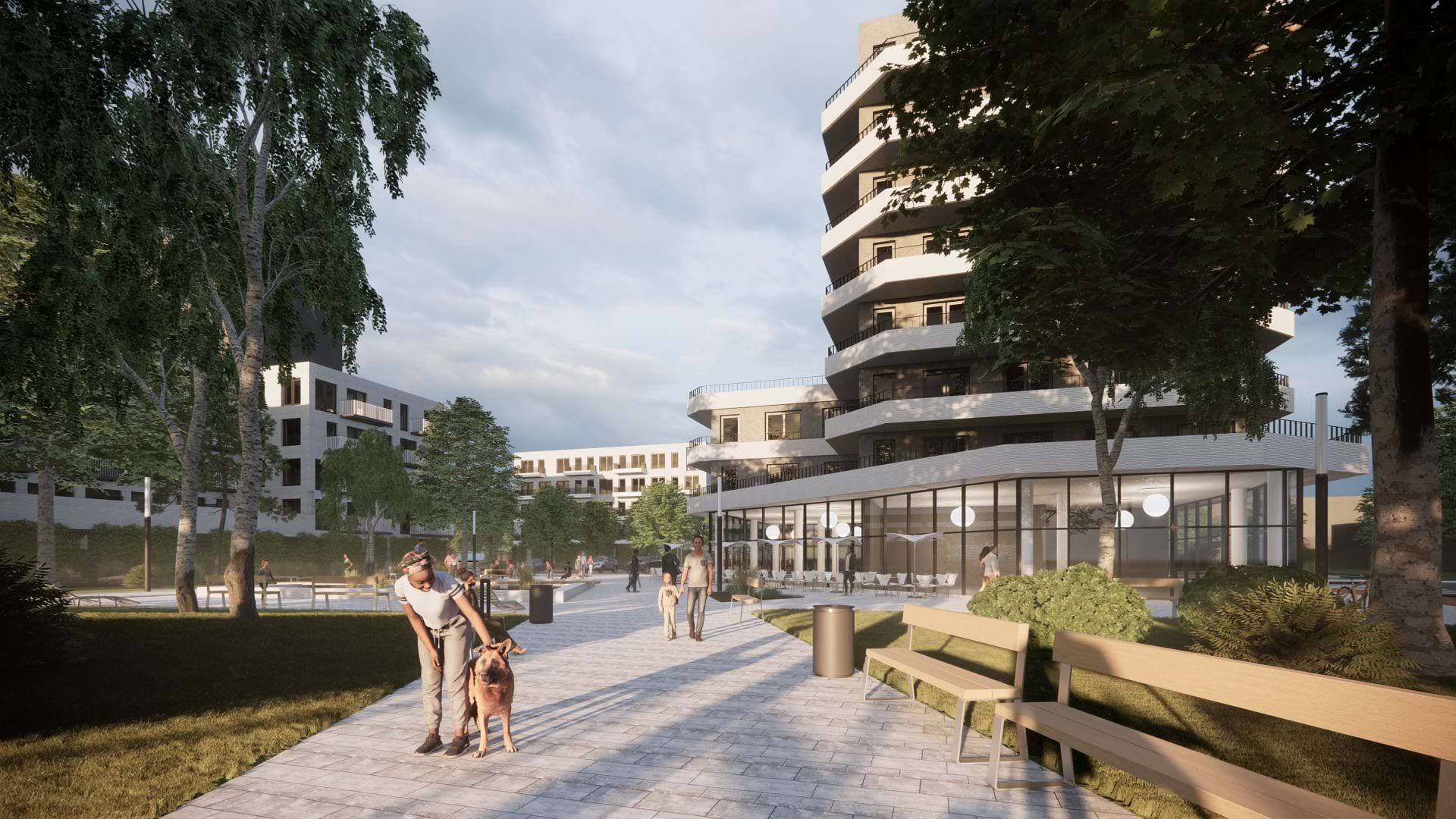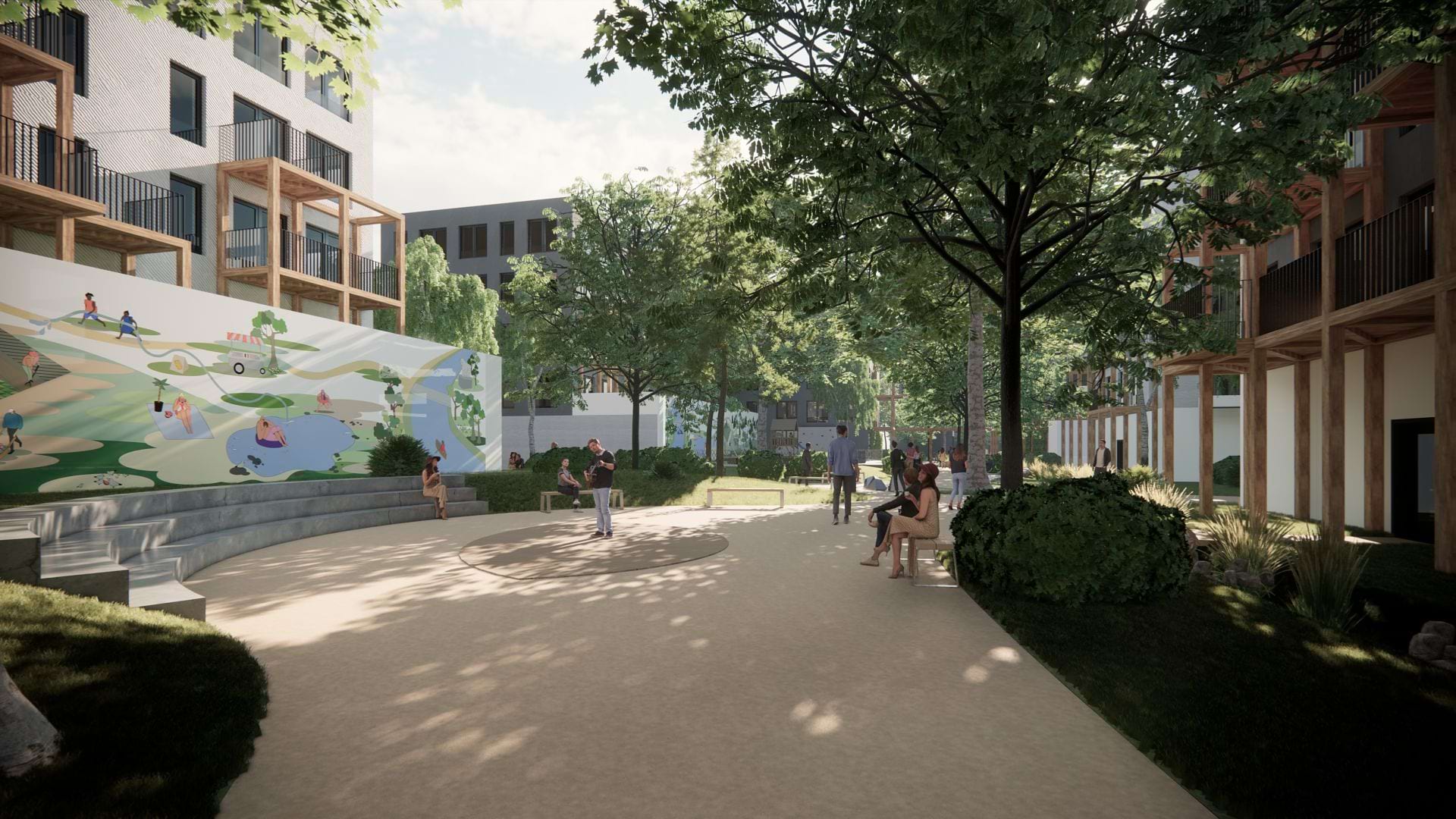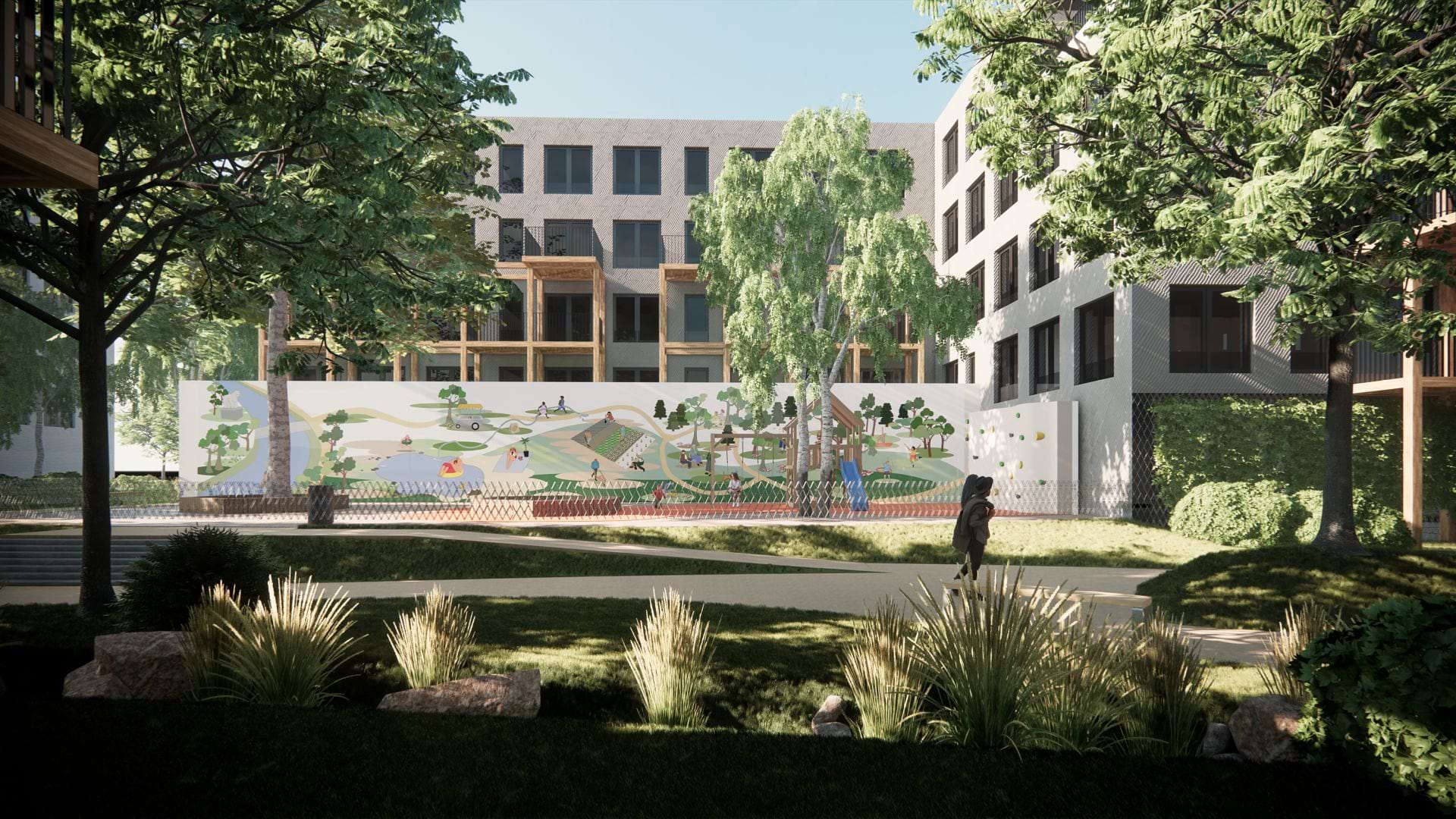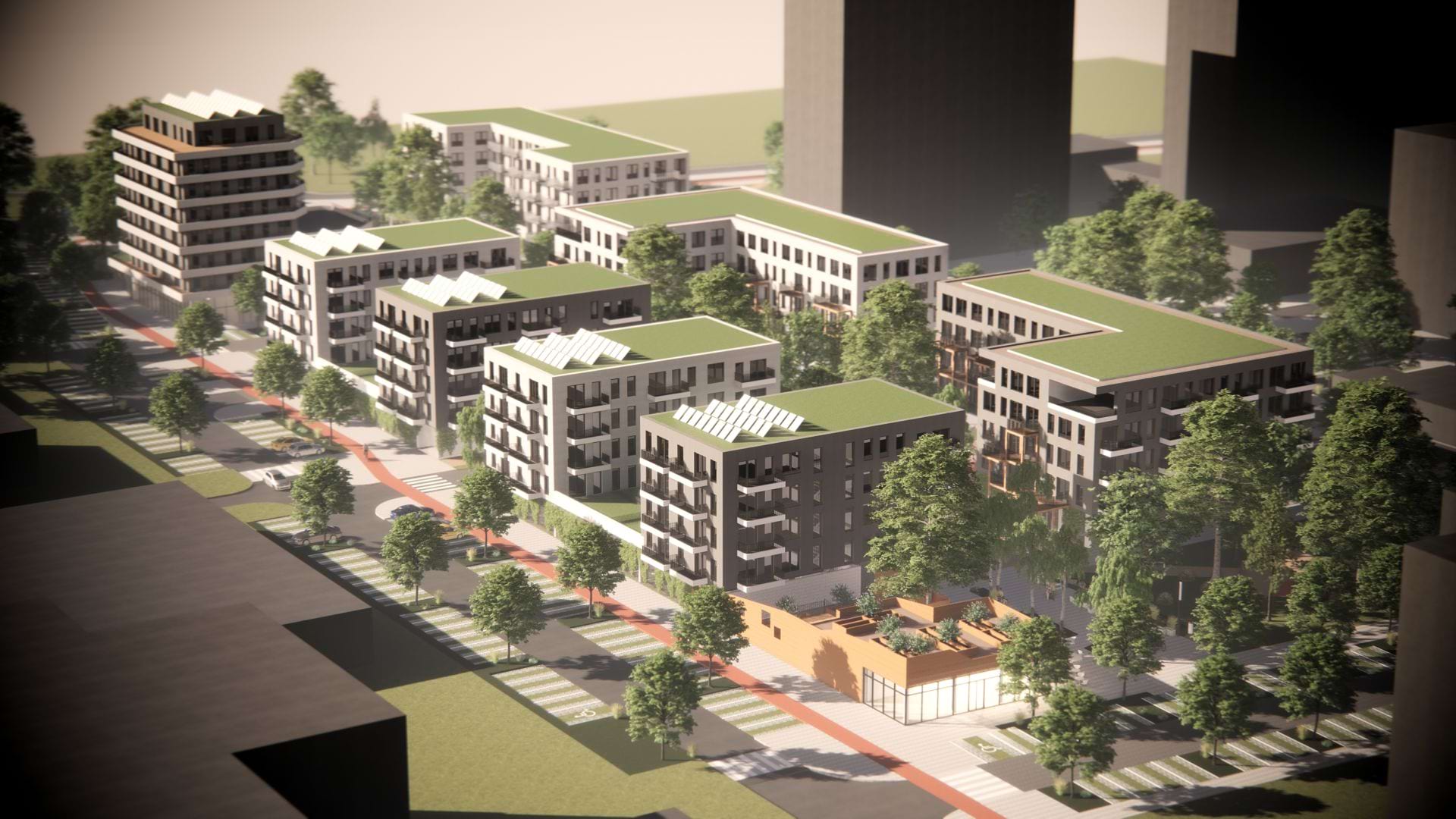 City Council has decided to sell the land in the cadastral area of Zábřeh nad Odrou, the area known as "Středoškolská", to Linkcity Czech Republic a.s. The investor has submitted a plan to build a new residential district which will offer almost 240 residential units, parking spaces, leisure facilities, a park, sports facilities and common areas for outdoor activities. Construction is planned in stages and could commence in 2027. The investor will pay a minimum purchase price of 29 million CZK excluding VAT for the land (to be determined by an expert assessment, which will establish the usual price at the time and place).
"This area is a development site; it is easily accessible to traffic, it offers the necessary civic amenities and together with the proposed concept of new construction, it will offer the people of the city a truly high-quality housing option. We are also keeping in mind affordable rental housing, where the investor will allocate 10 per cent of the new flats to be rented at 75 per cent of the normal rent for ten years. I commend Linkcity Czech Republic's sensible, thoughtful and attractive development plan, which will expand the housing options in this part of the city. I am very pleased that investors are interested in Ostrava and that they are building flats here, and we will take a number of other steps to ensure that further housing construction will also take place," said Jan Dohnal, the city's mayor.
Linkcity's concept is called "Let's Meet at Středoškolská" and emphasises the openness and accessibility of this new neighbourhood. The architectural study was prepared by the firm of di5 architekti inženýři s.r.o. The investor's intention is to build approximately 240 residential units in three phases with layouts ranging from studio flats to 2 bedroom units. There are also non-residential premises designed for a café, shops, and other commercial activities. The outdoor areas are designed on a spectrum from public to semi-public to private. The concept includes, for example, a park for multi-generational activities, an exercise area, and children's playground. In future, residents will also be able to enjoy a water feature and a community garden for shared outdoor activities.
"The project also includes the construction of transport infrastructure, taking into account pedestrians, cyclists and automotive traffic. A street network, including cycle paths, will be completed, and public parking will be improved by redeveloping existing and building new parking spaces," Clément Duclos of Linkcity Czech Republic explained. "We are focusing closely on the creation of blue-green infrastructure; that is, planting new trees and expanding green spaces, which will be complemented with flower beds and packed gravel walkways. Rainwater swales will help to manage rainwater runoff in a sustainable way. Green roofs on the individual apartment buildings and grassy strips (ecorasters) in the car parks will also reduce excessive warming of the site," Duclos concluded.
The city is currently concluding a future contract with Linkcity with right of first refusal and prohibition of alienation, which contains the individual conditions of the project, as well as penalty provisions. The first step is a project implementation review, which is to be completed no later than 3 months upon the conclusion of the agreement on the future contract with right of first refusal and prohibition of alienation, followed by project preparation, and the actual implementation should begin in 2027 or 2028 (depending on the findings of the review). Construction will then take place in phases, with the first phase to be completed no later than 25 months after commencement.