Green Walk – Green Talk at CTU-CIIRC
More than thirty green enthusiasts visited on Thursday, 11 October 2018, the Czech Institute of Informatics, Robotics and Cybernetics of the Czech Technical University in Prague.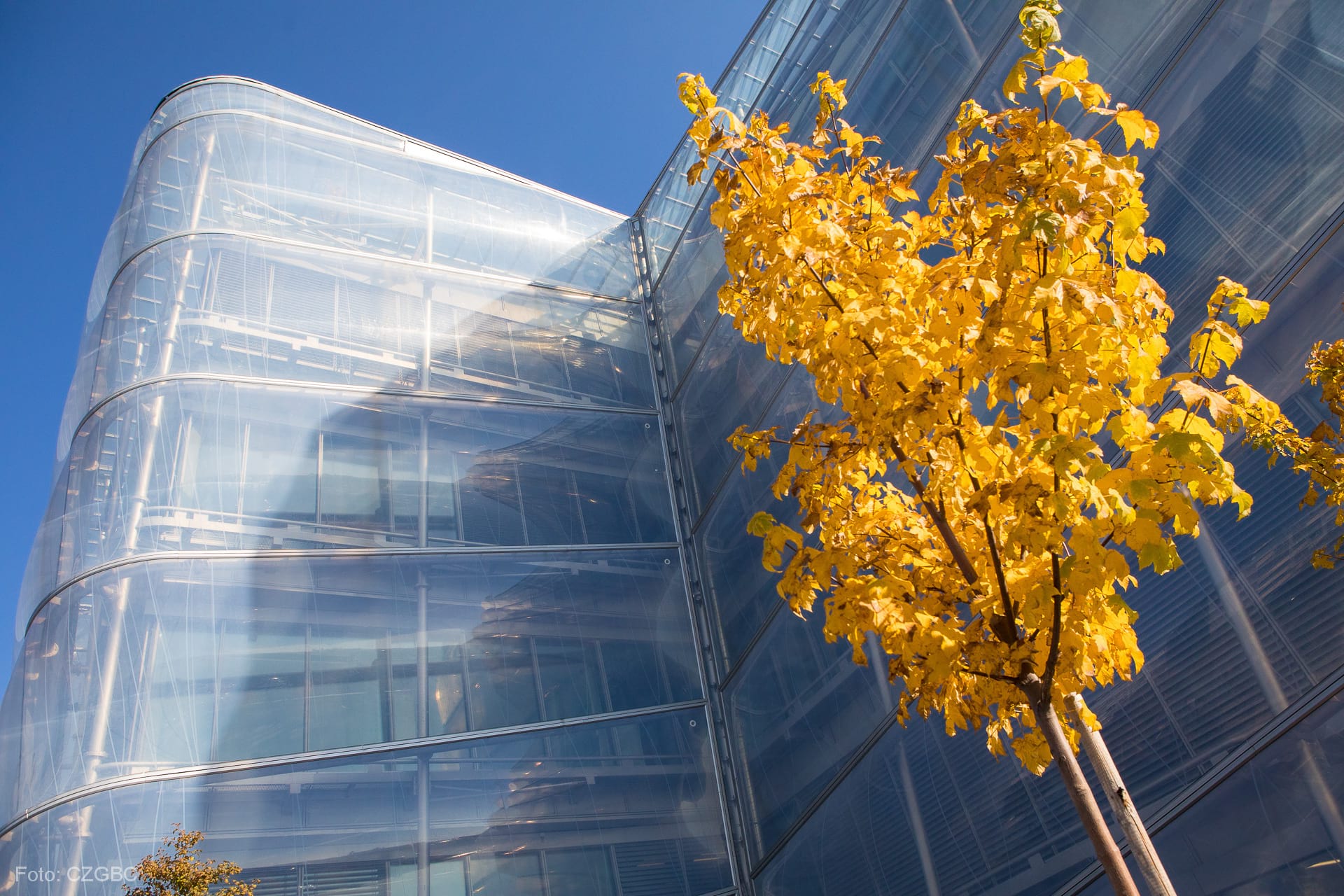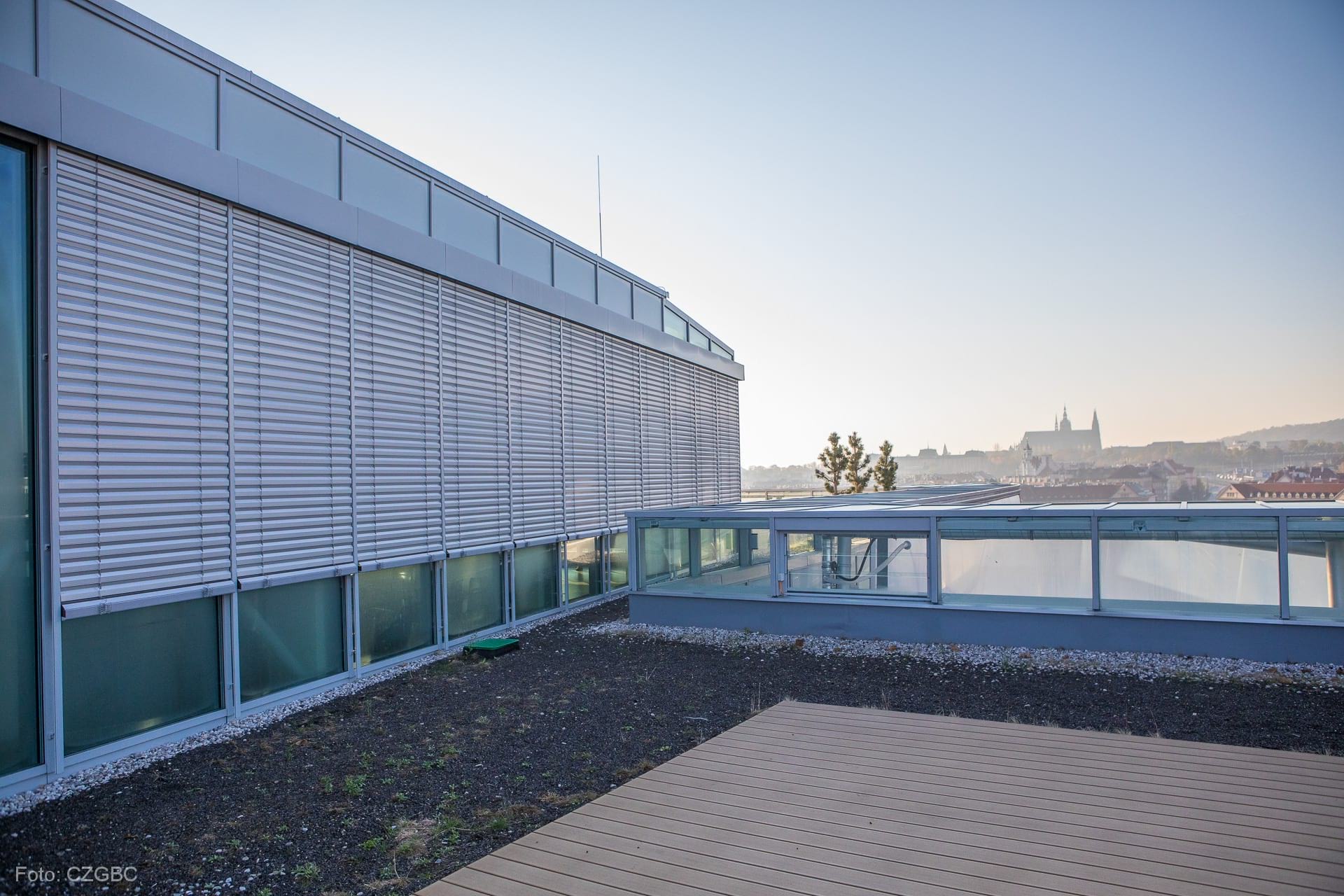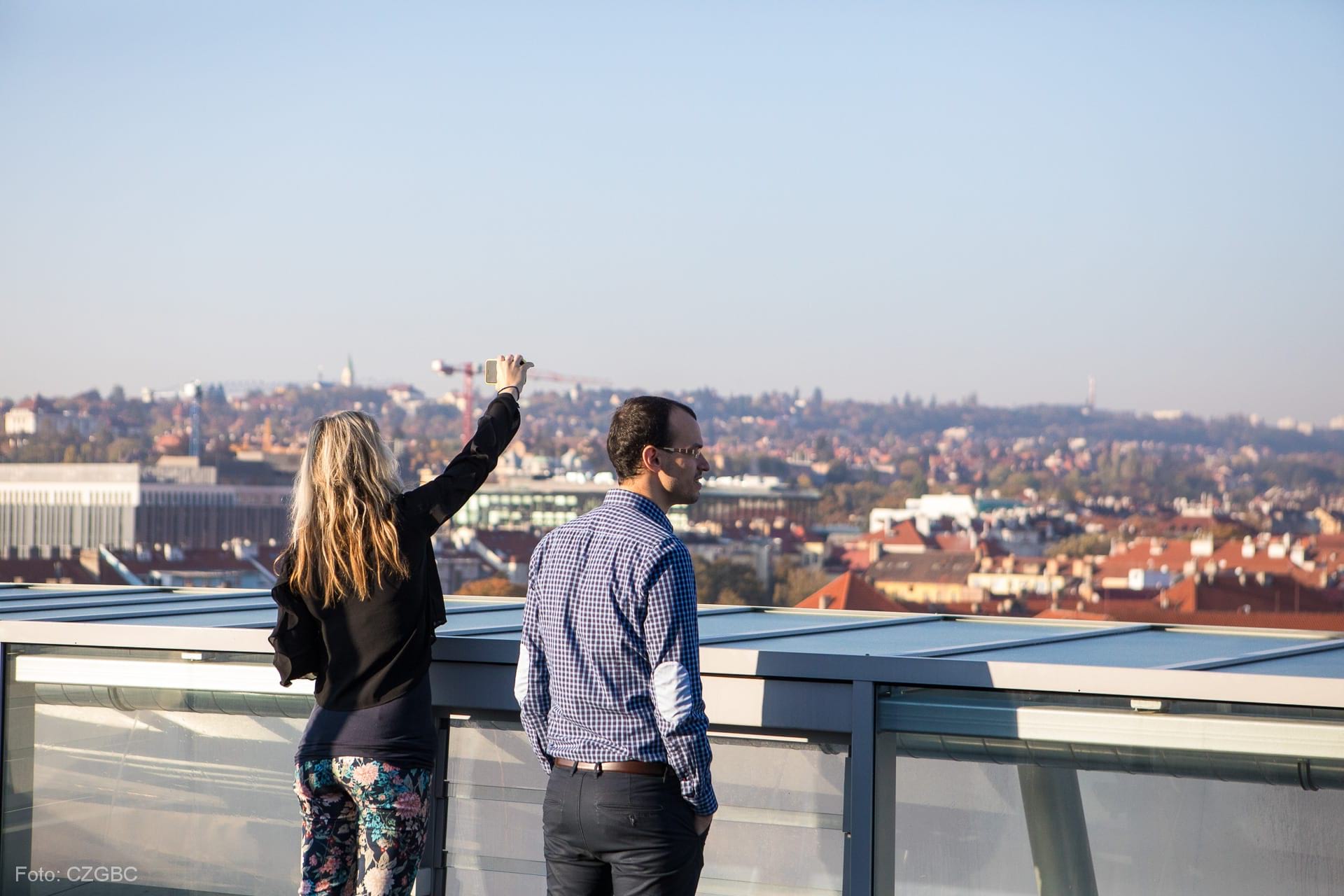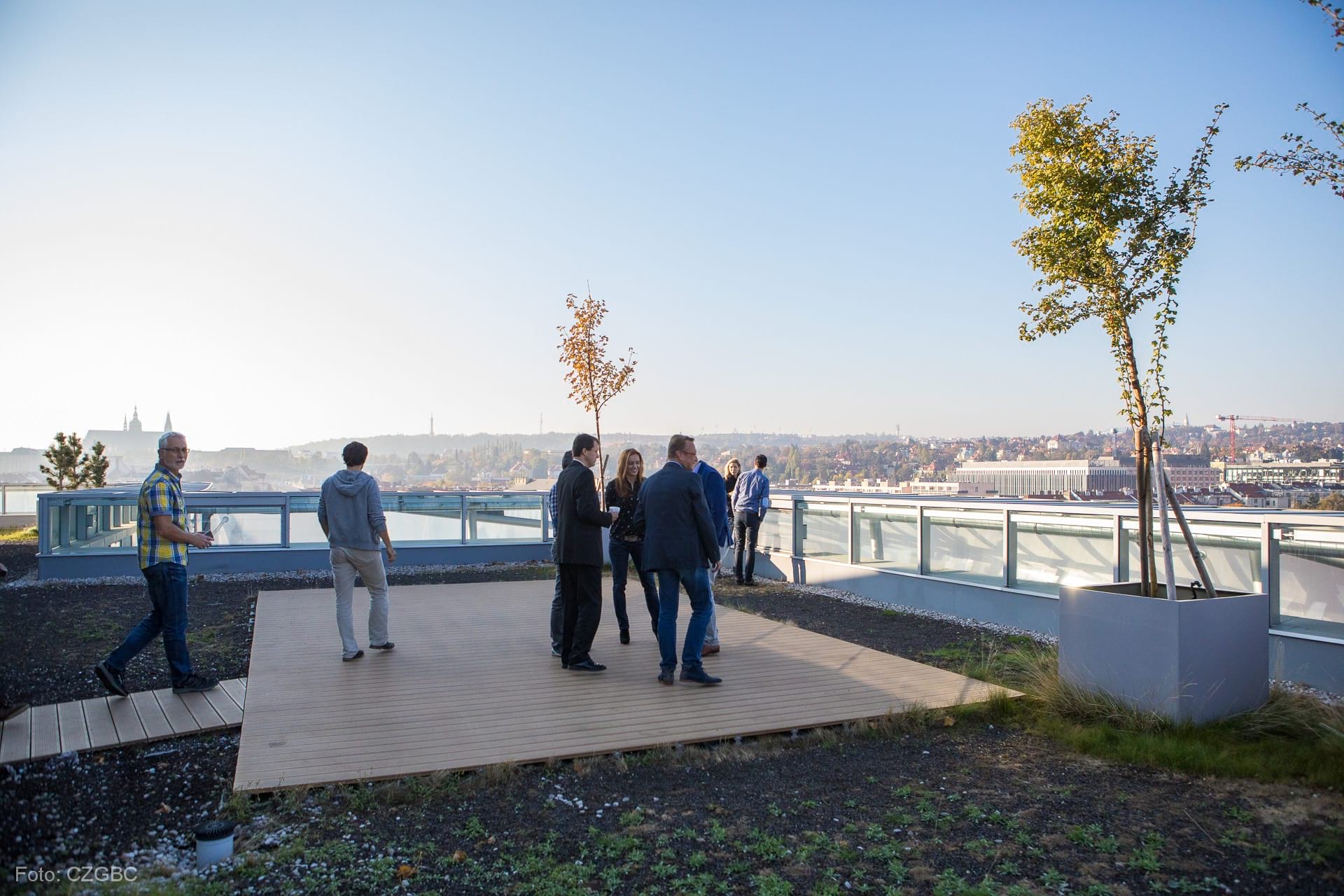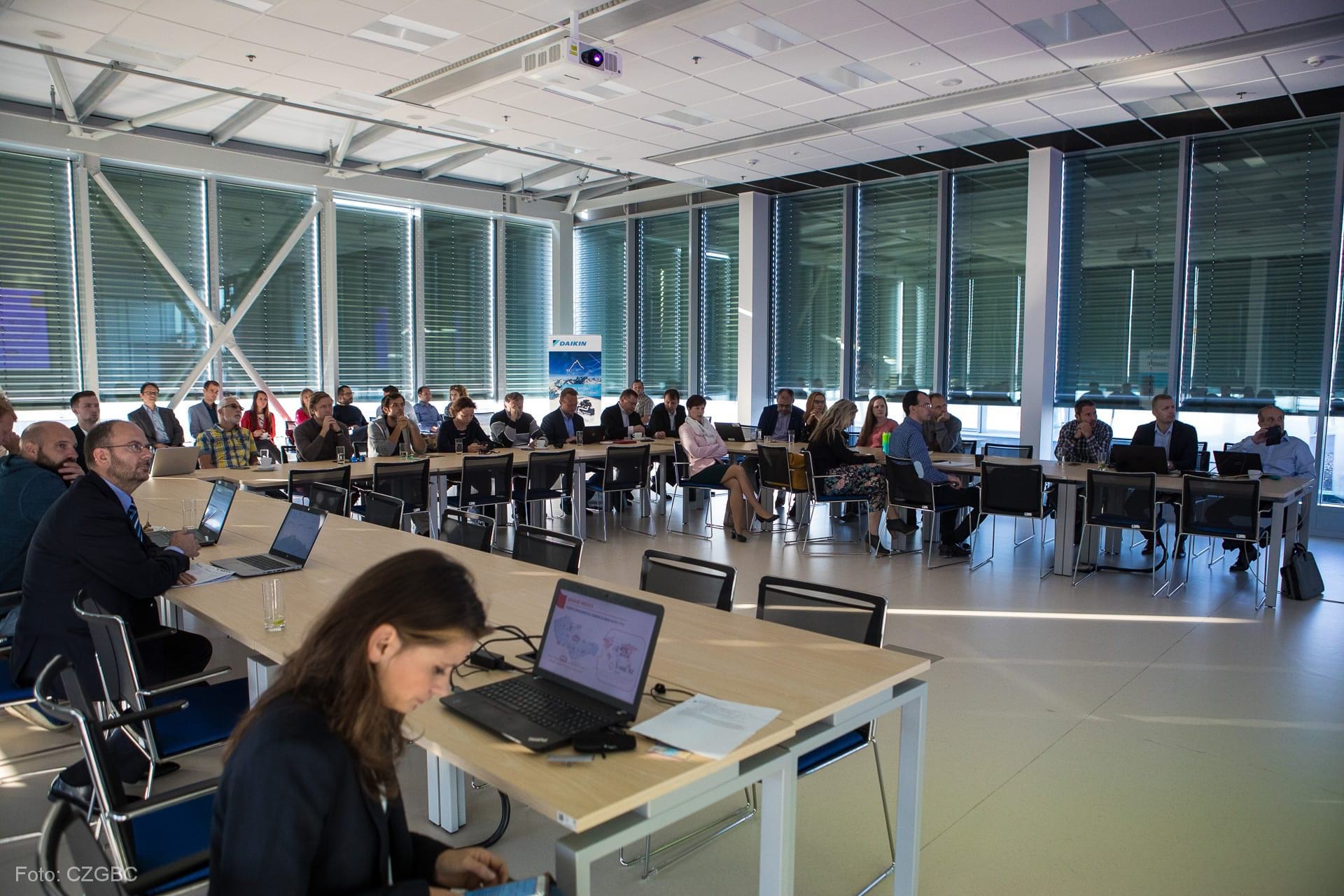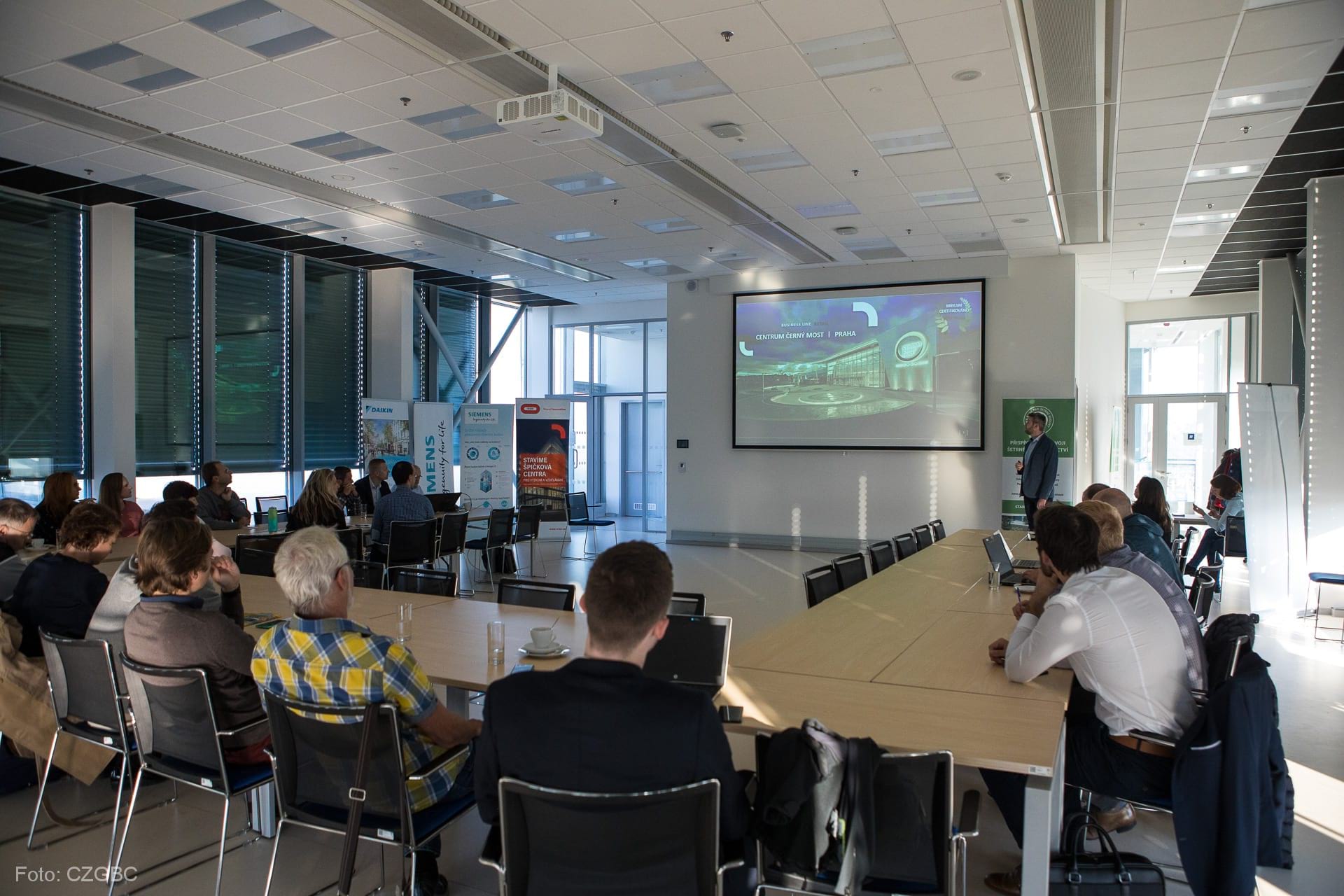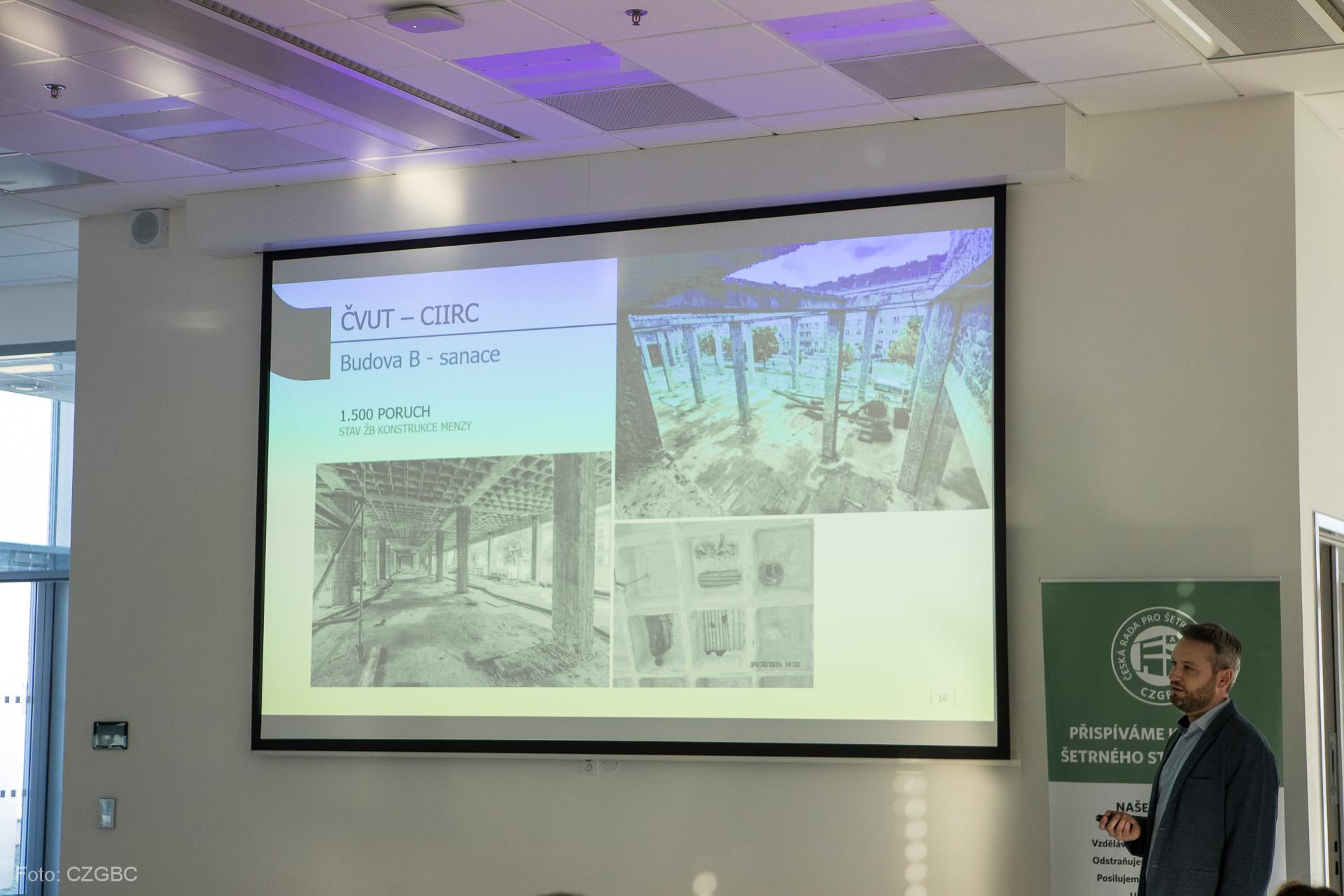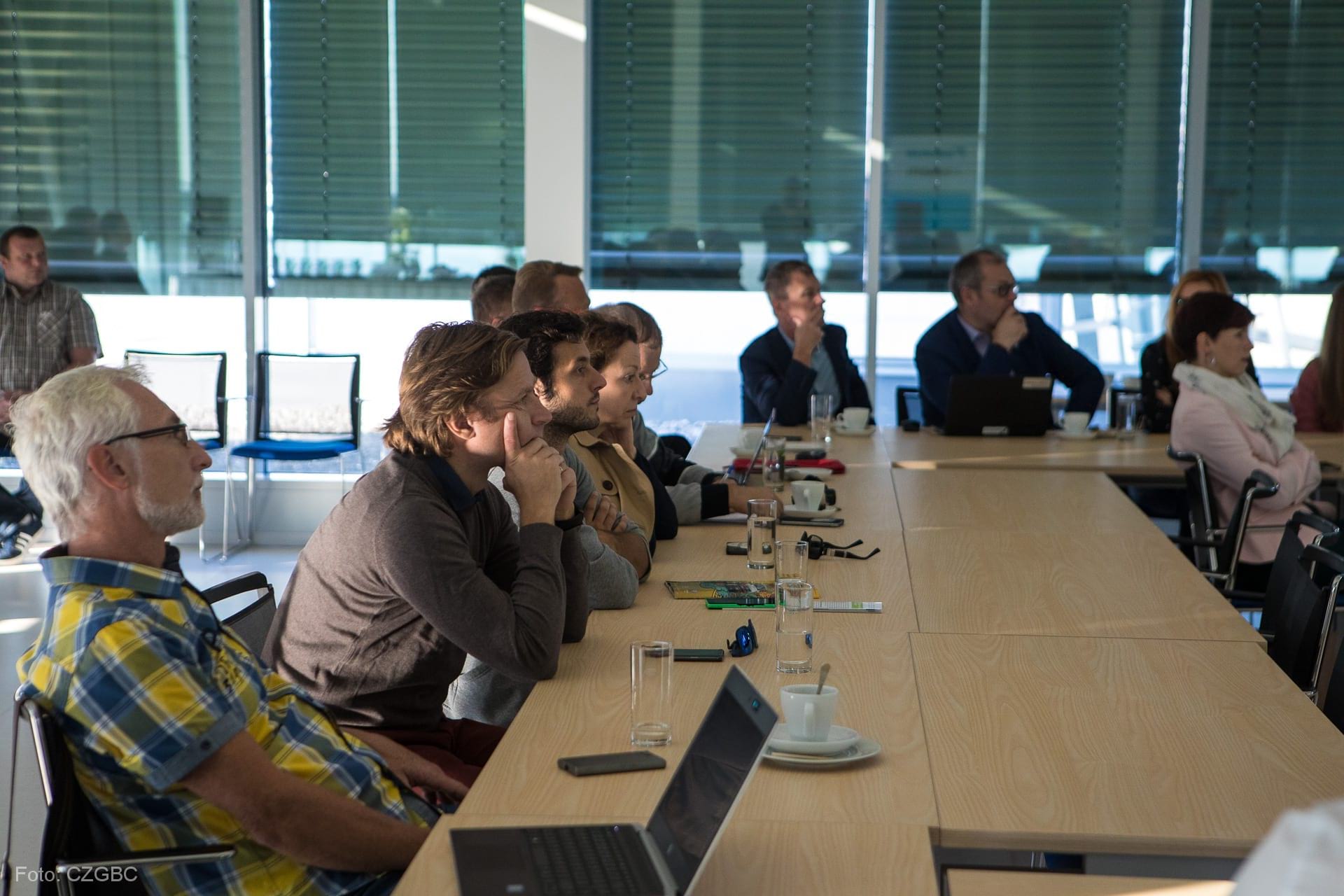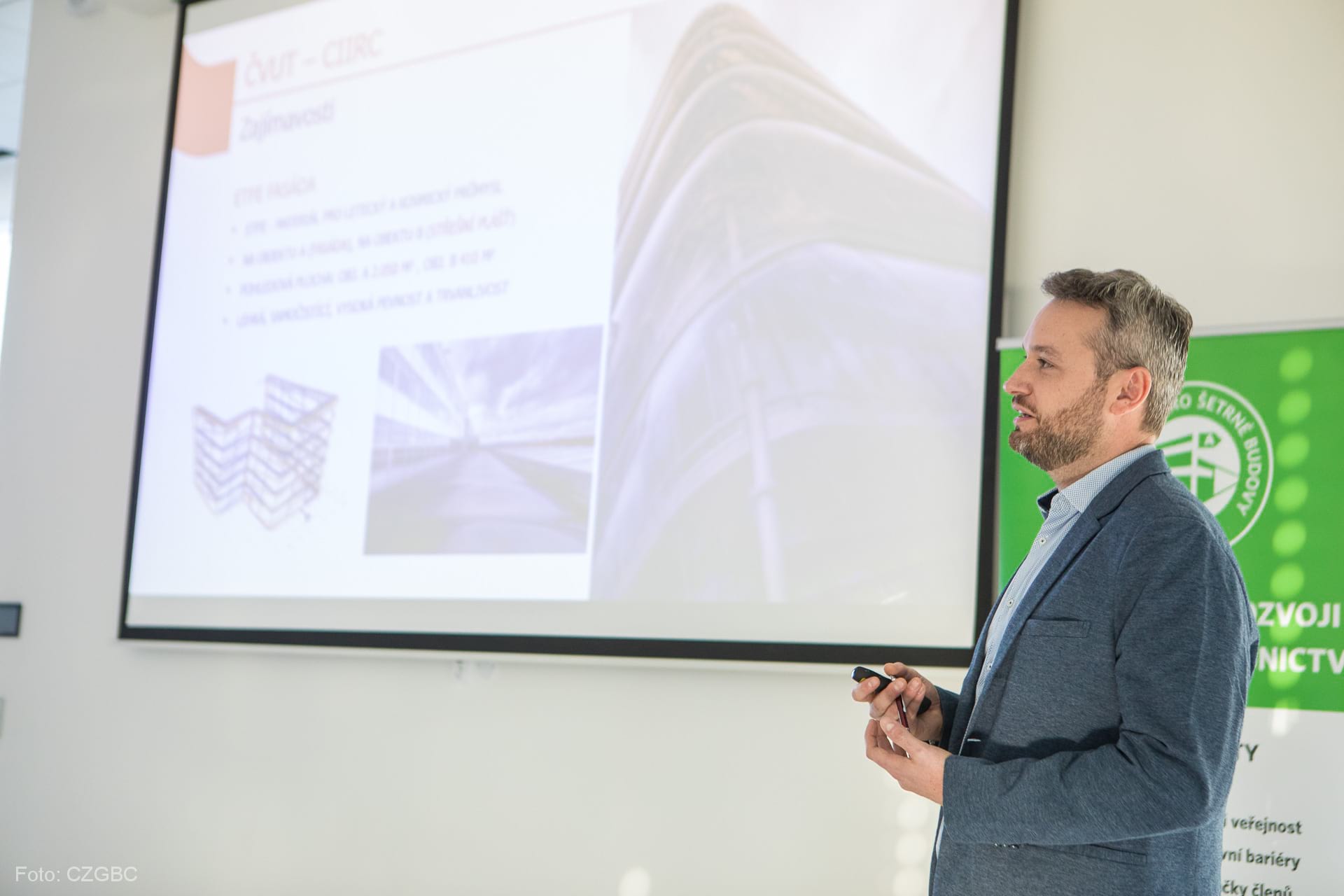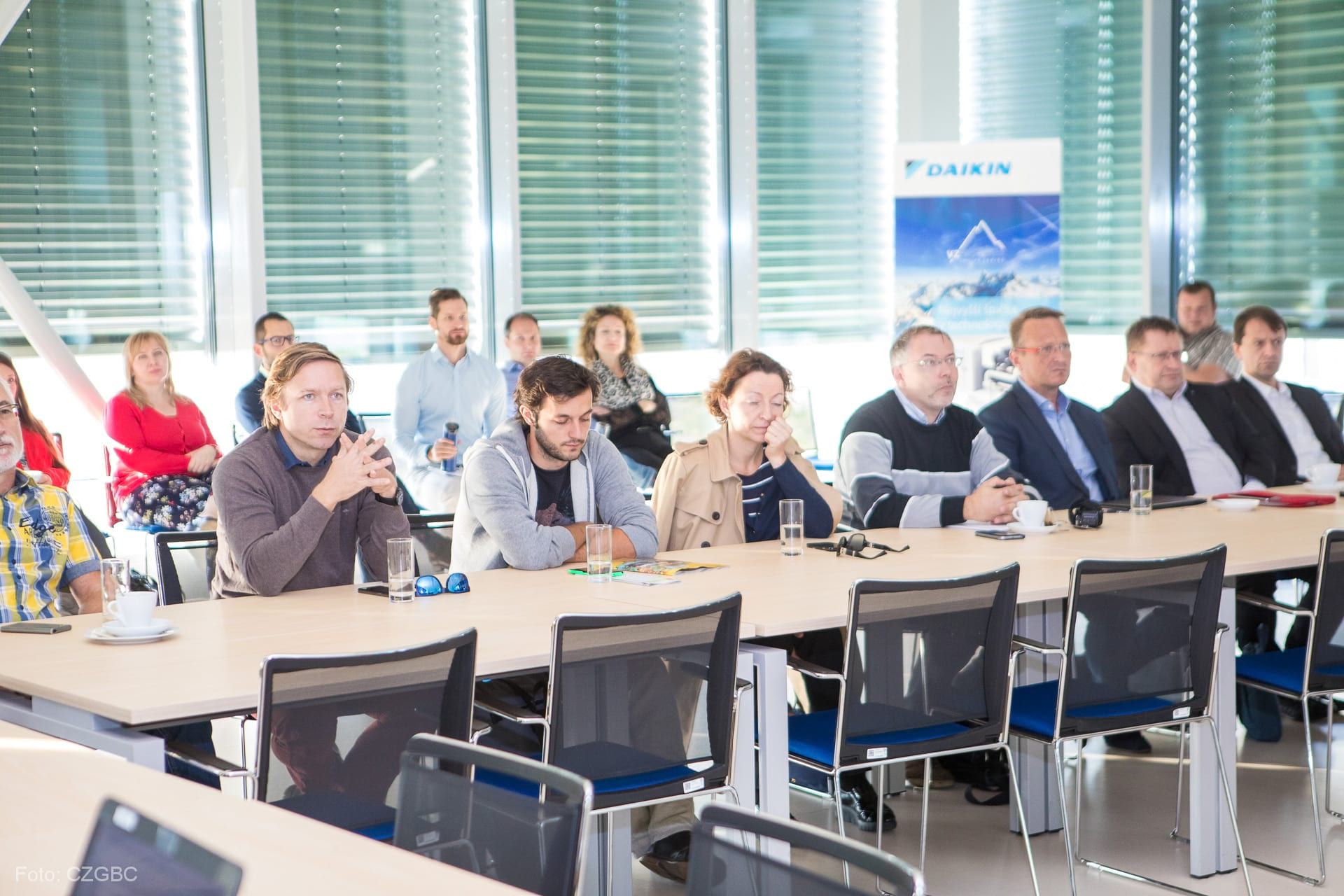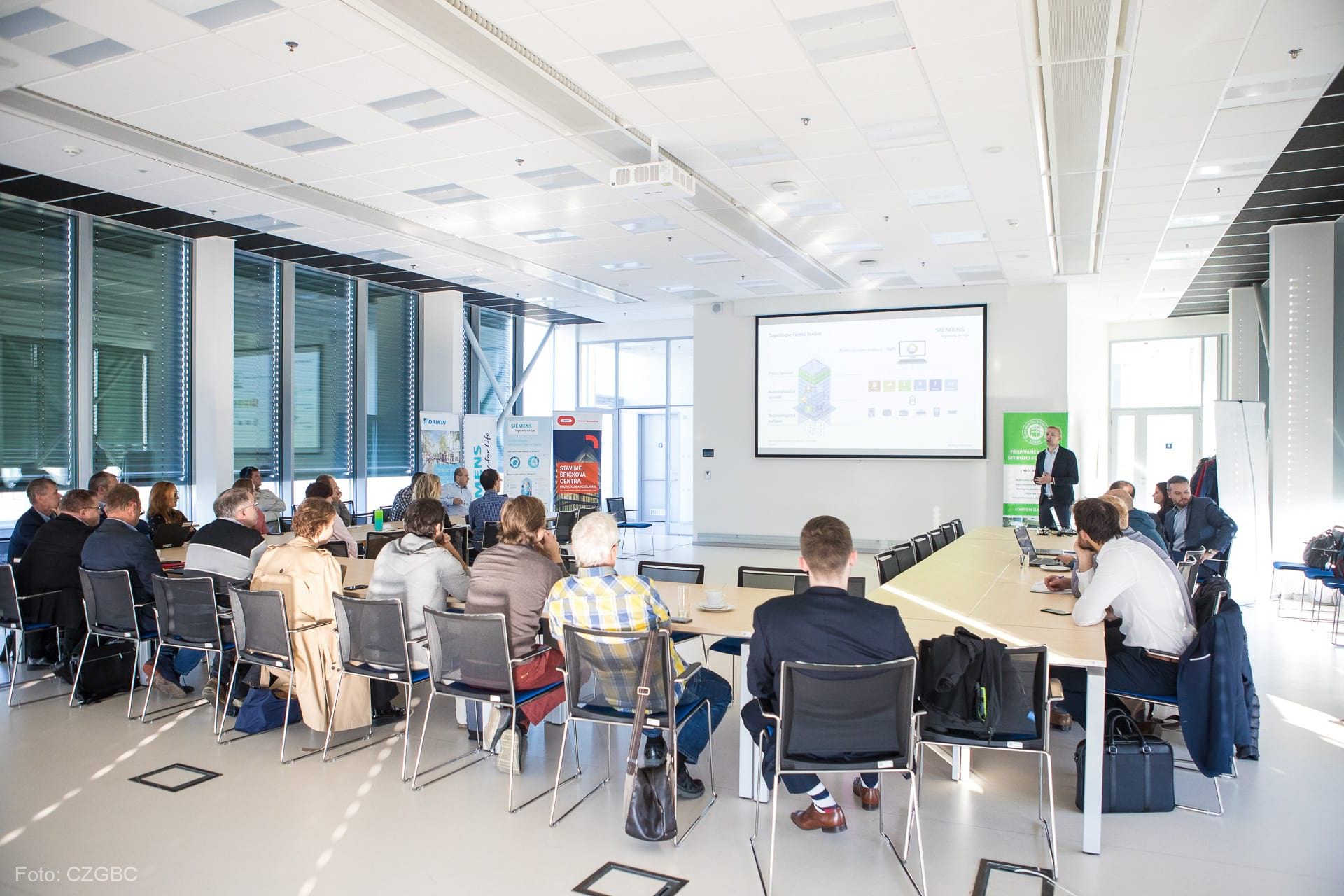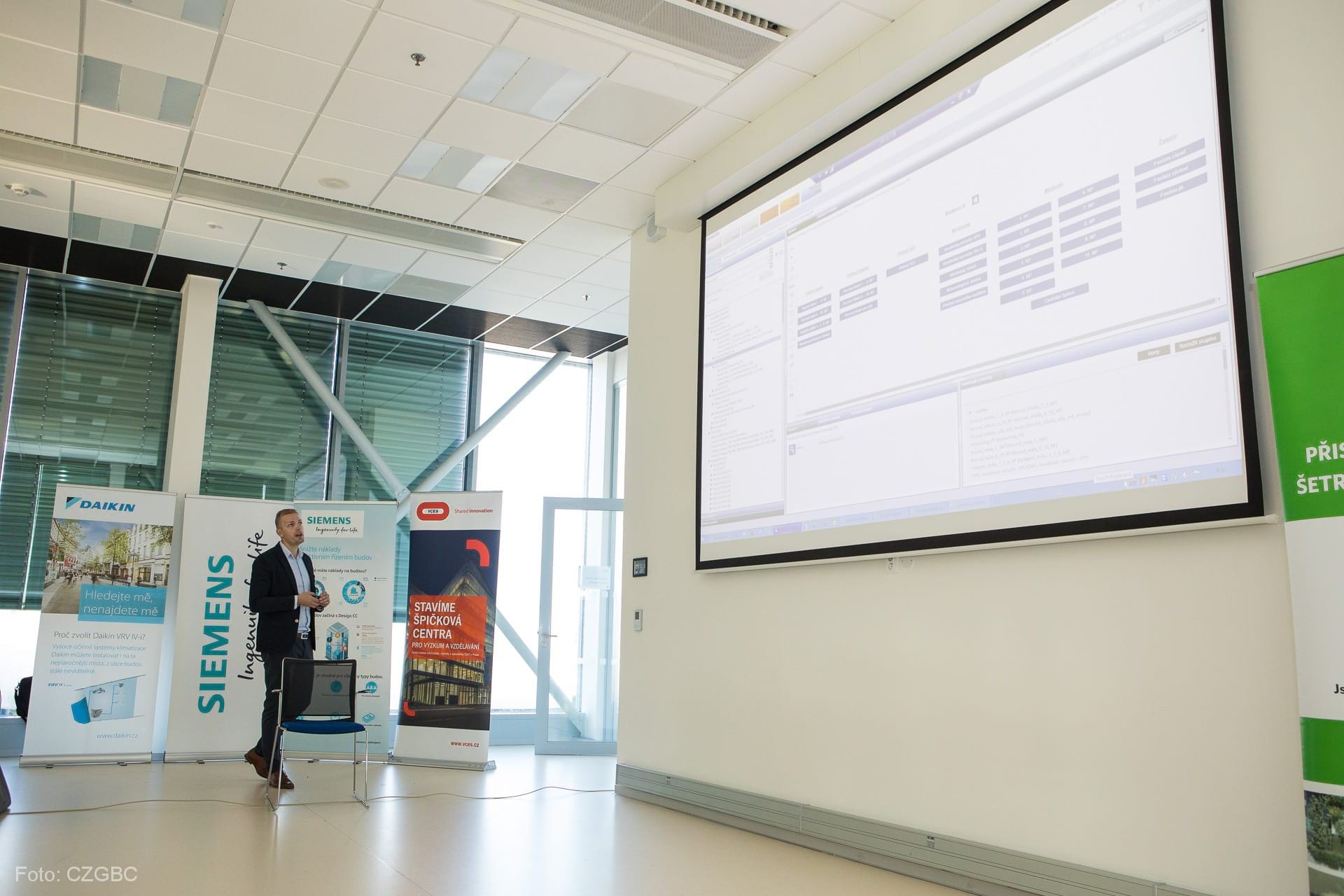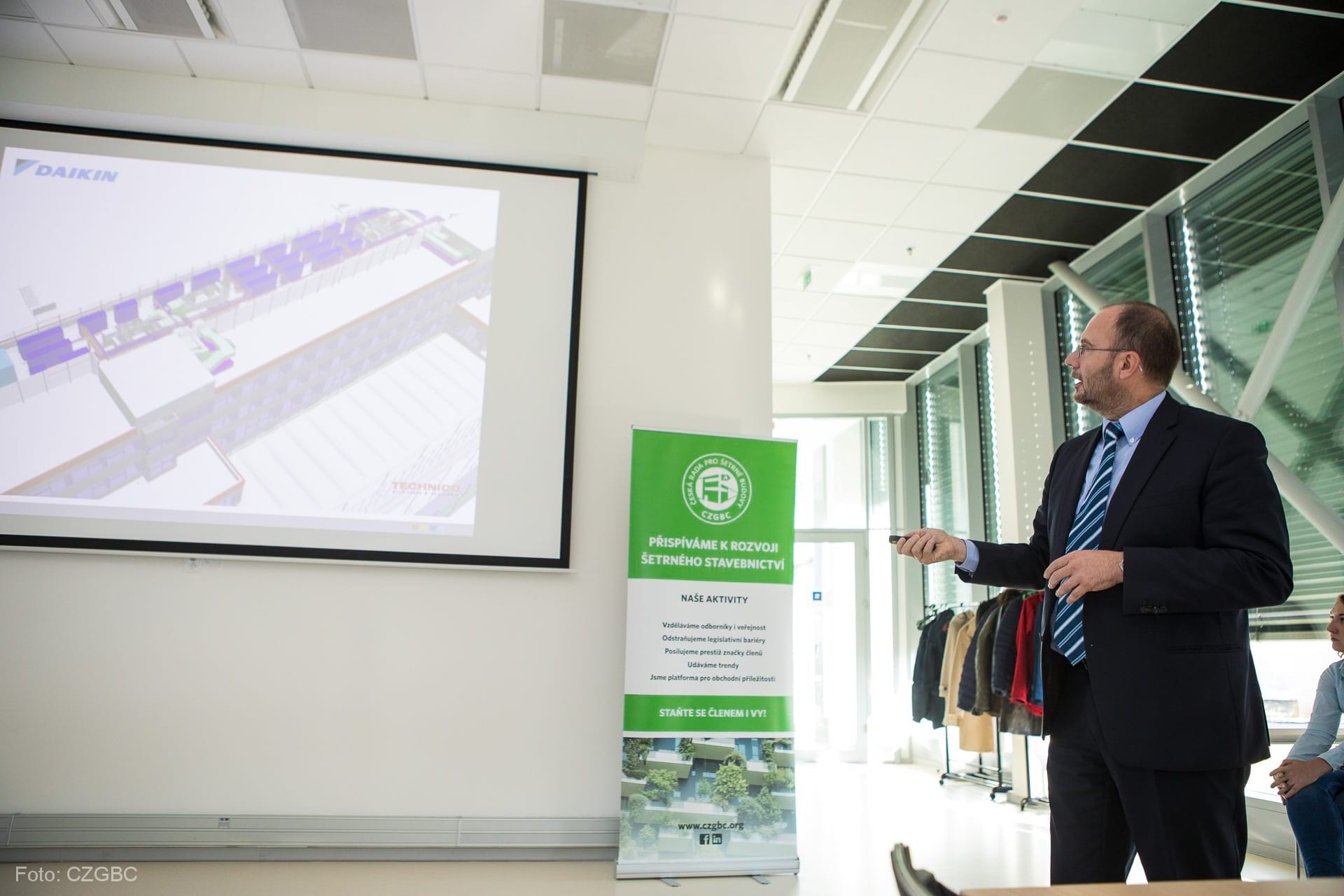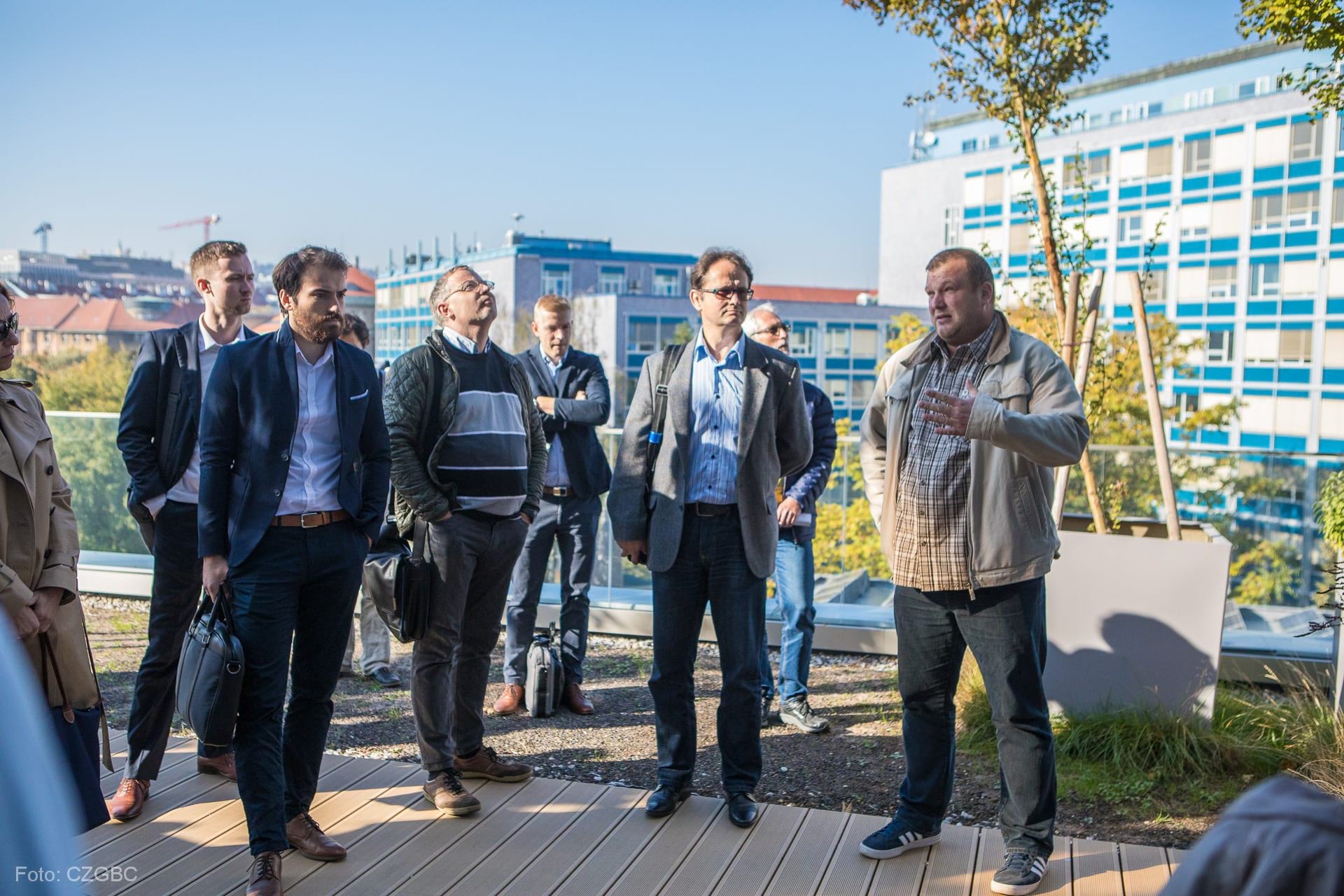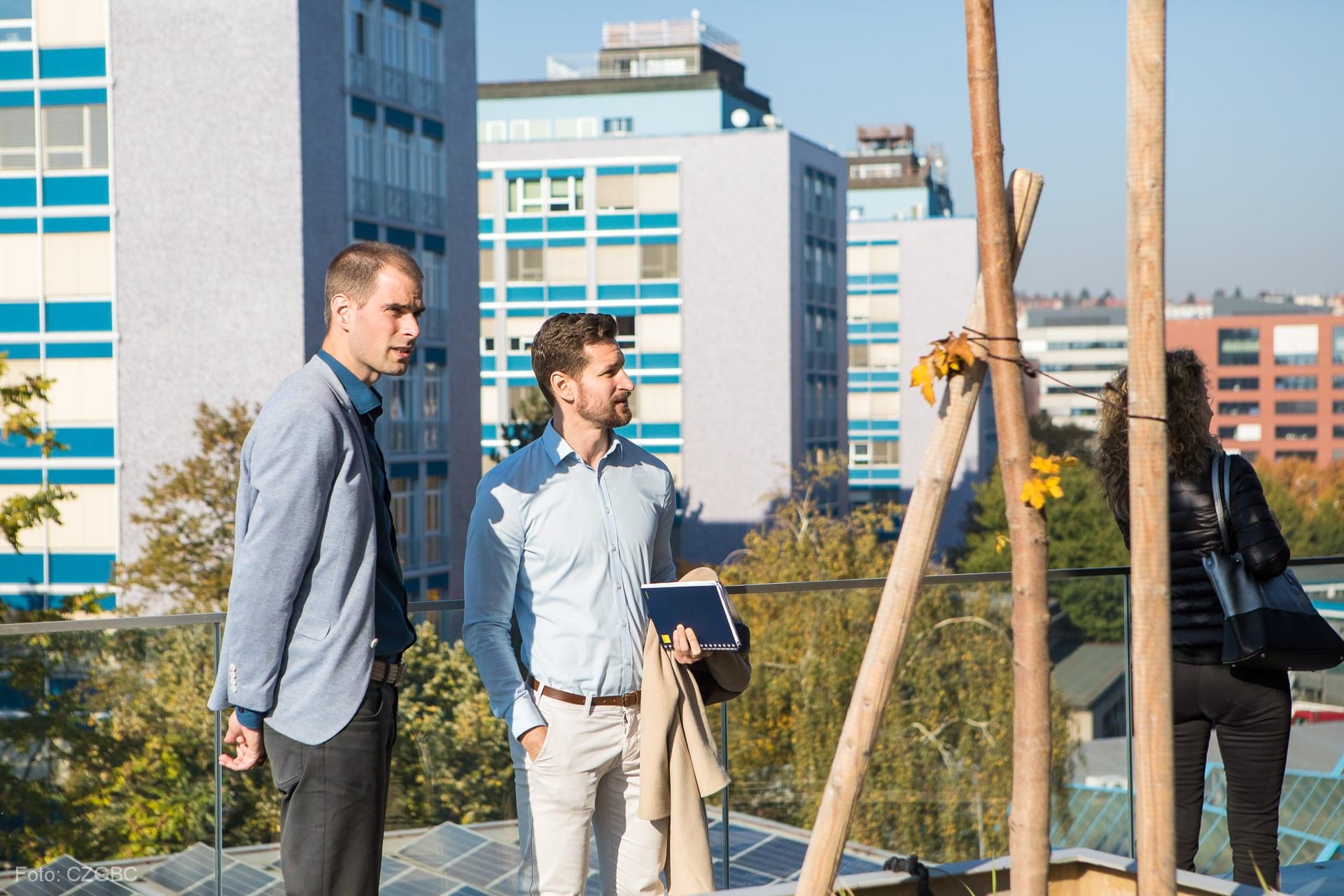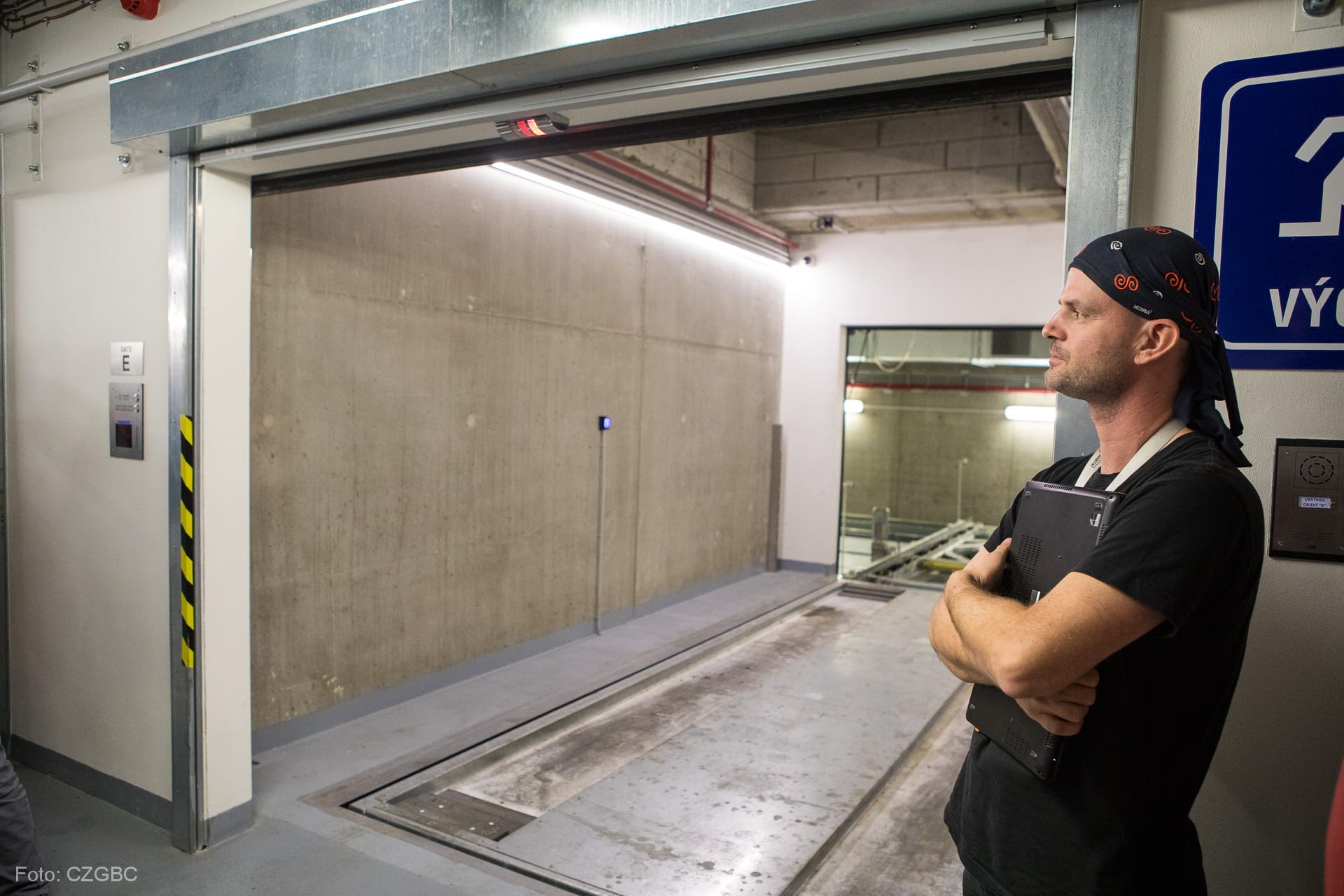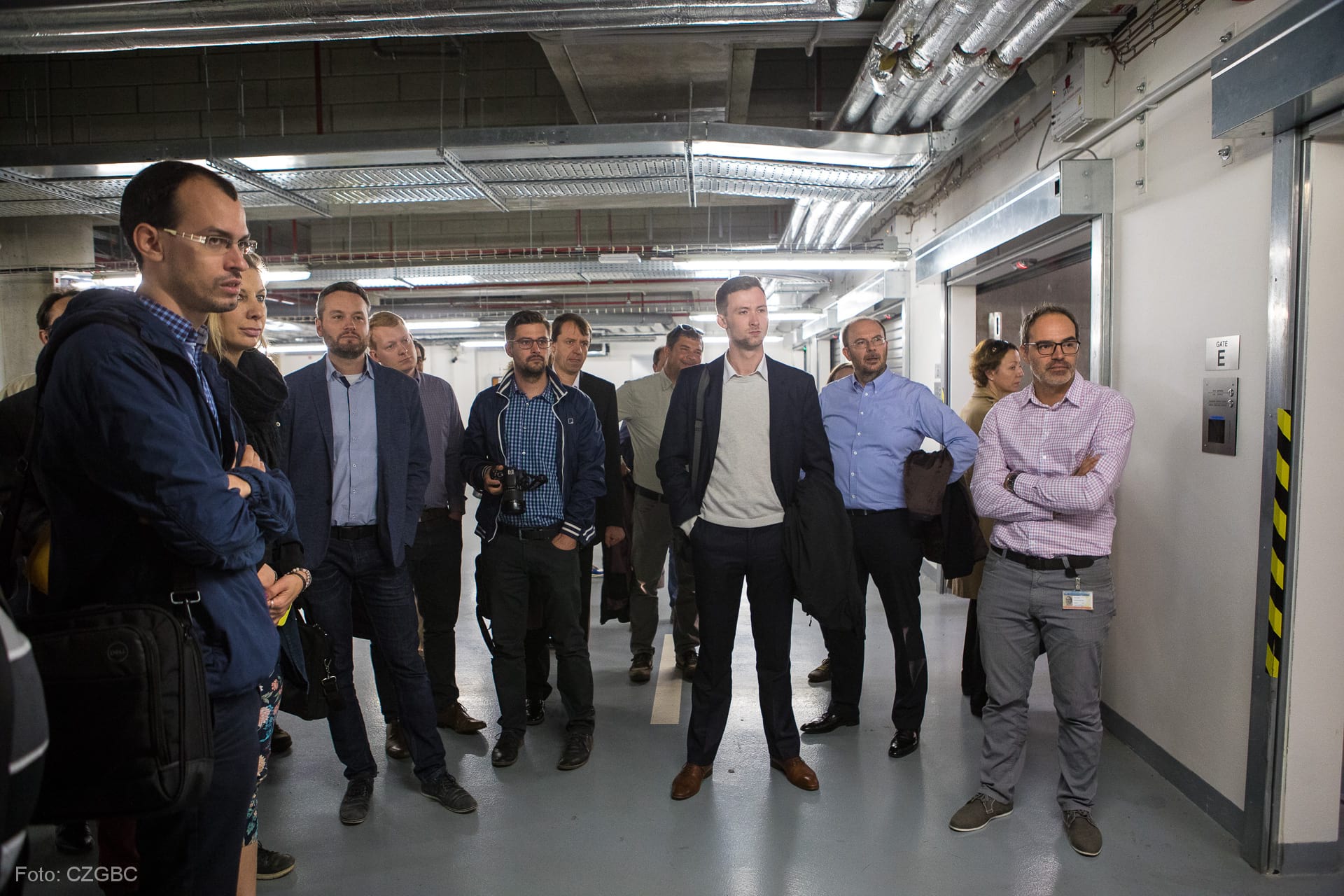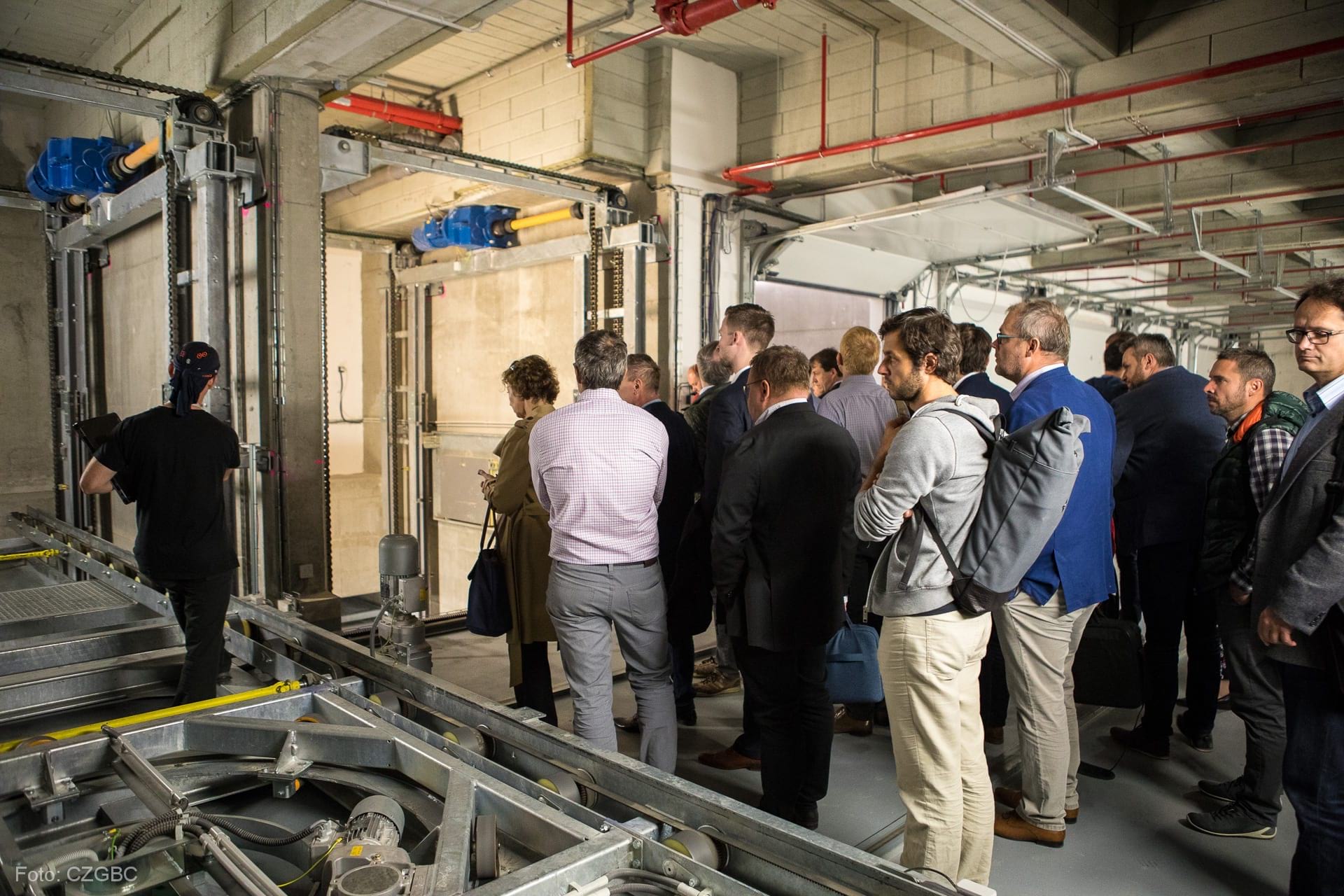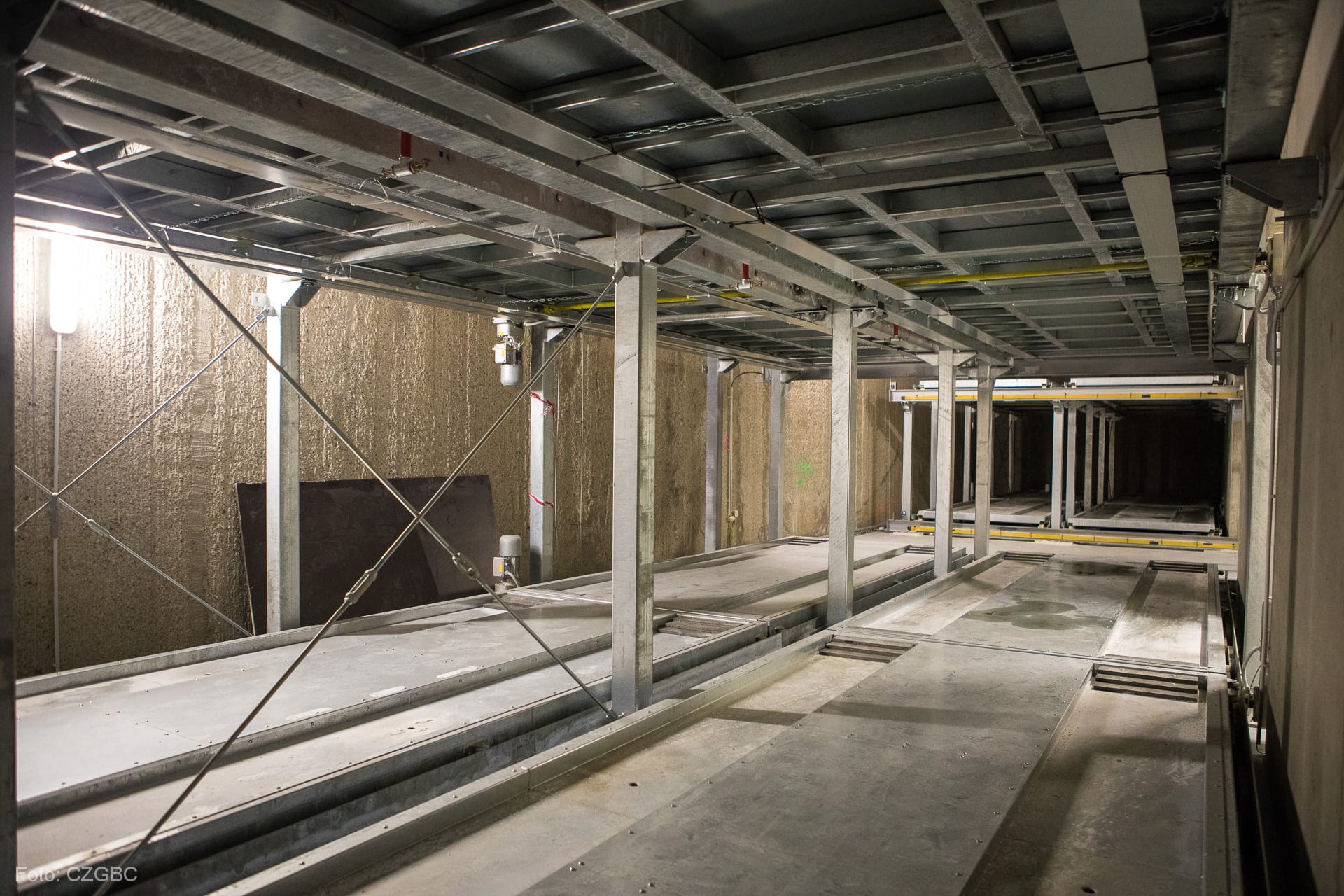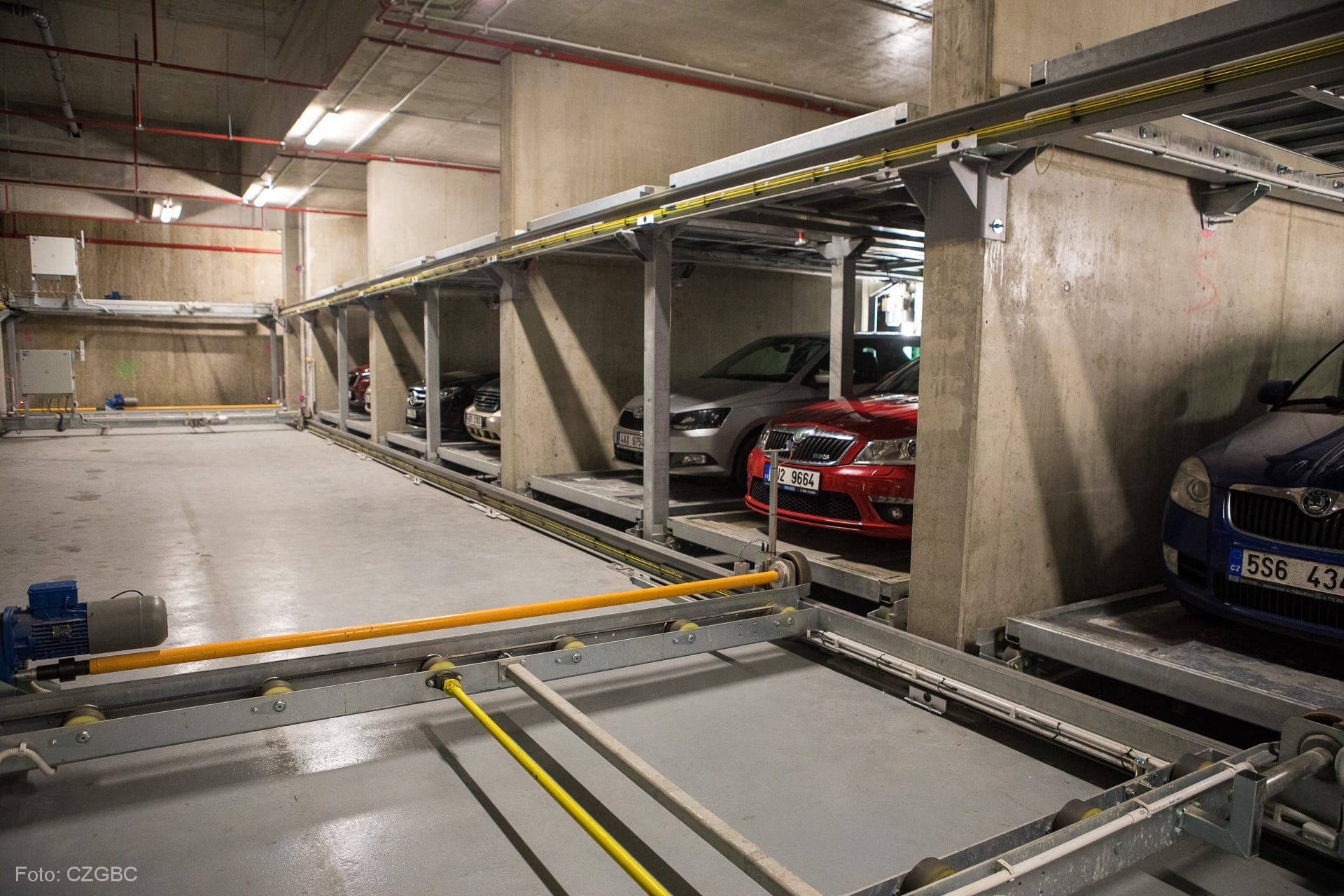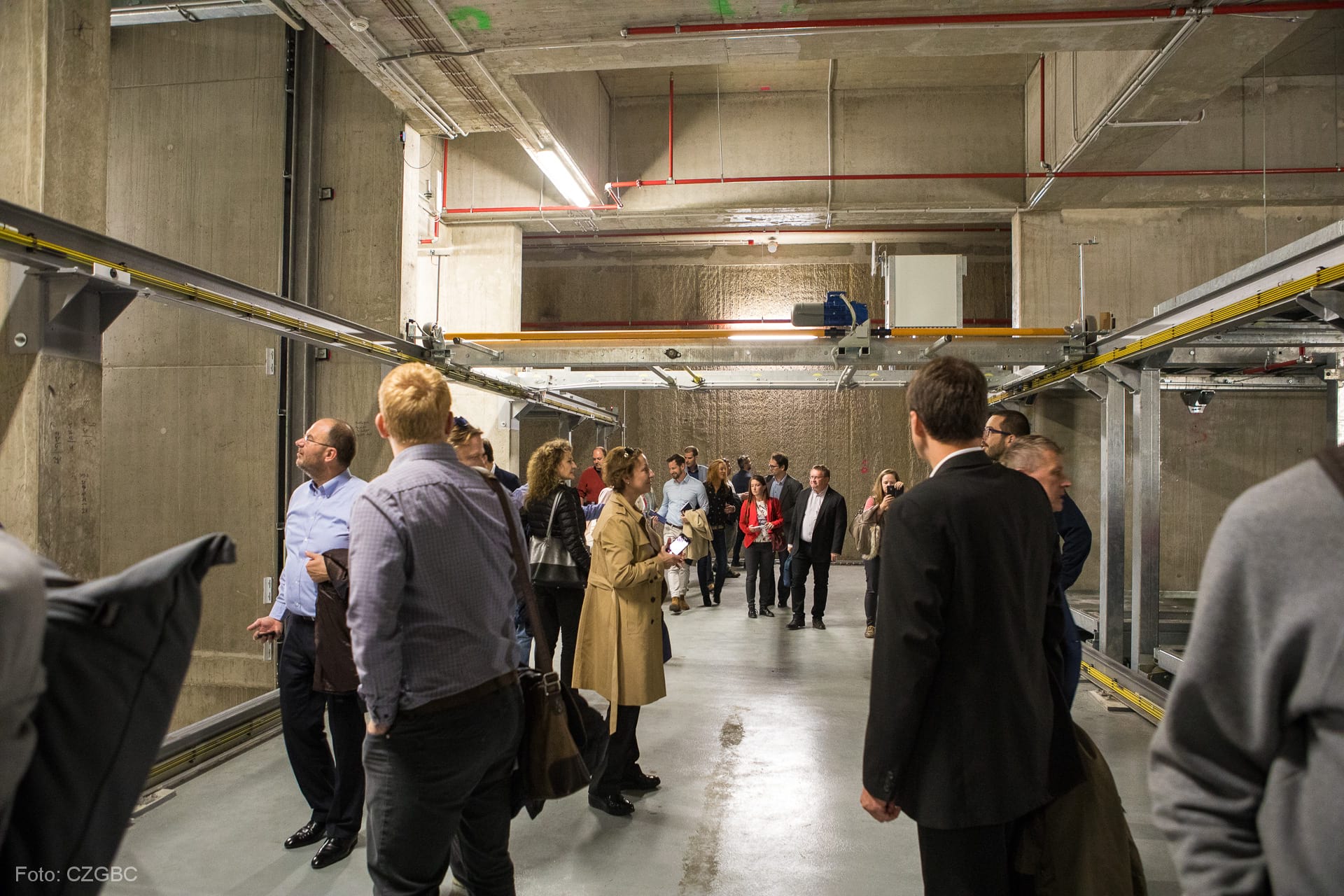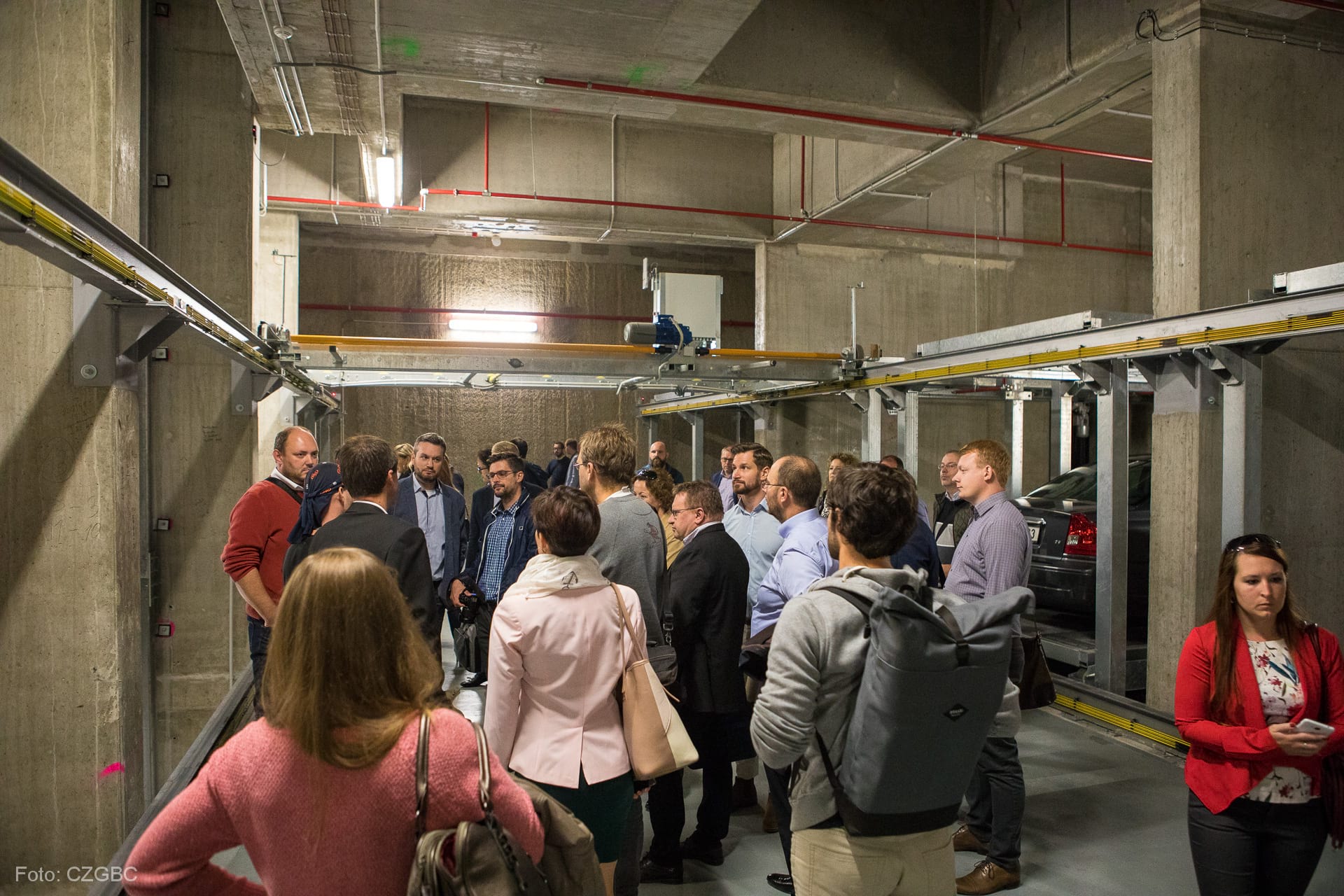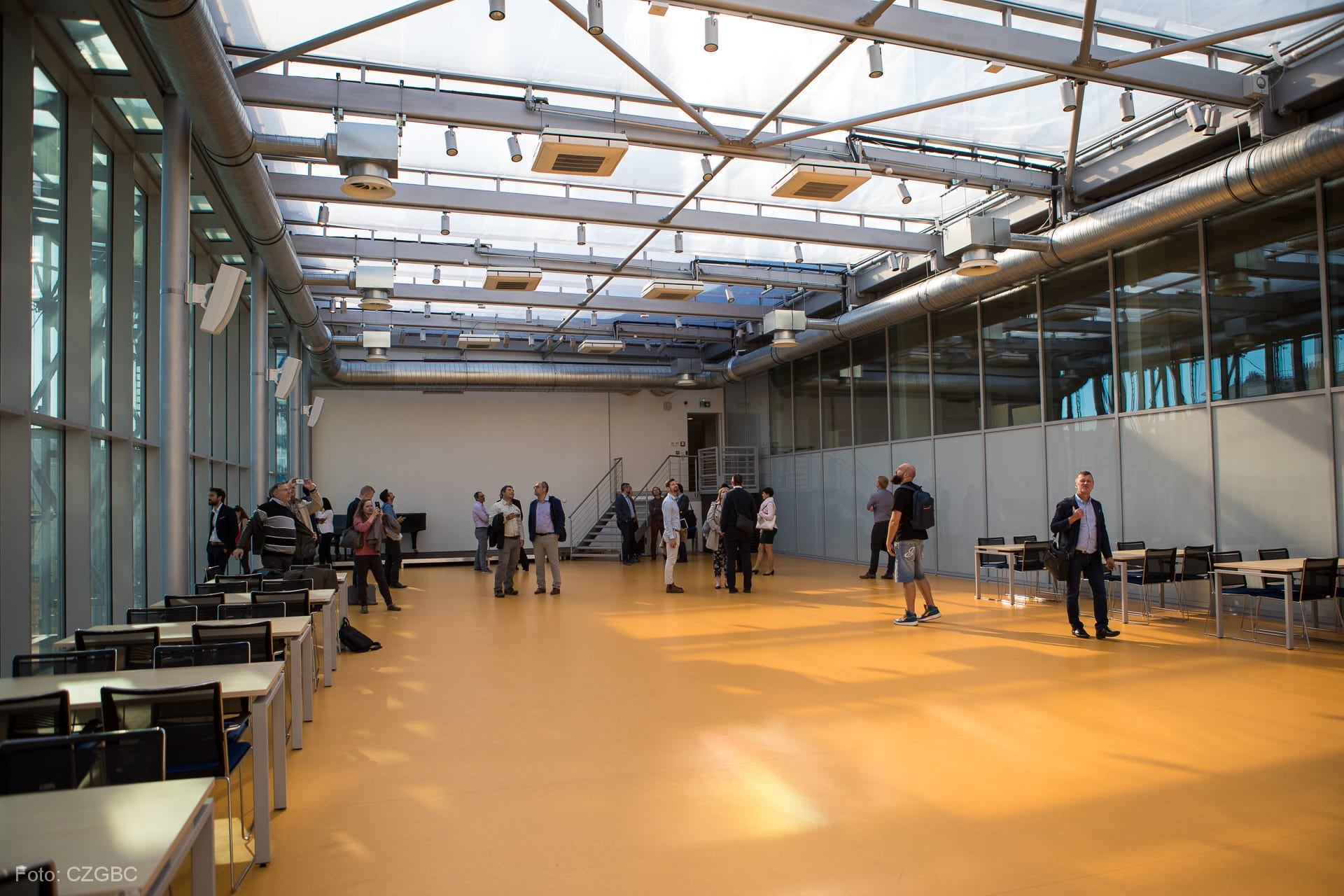 The Green Walk – Green Talk event organized by the Czech Green Building Council lifted the lid on this interesting building as well as on the main features managing its operation. The partners of this project, namely VCES, Siemens and Daikin, presented the solutions in terms of building design and technology, which had been designed for this facility and, in cooperation with CTU representatives, offered guided excursions to places that are usually hidden from visitors. These included an automated parking system for 188 vehicles or the terrace on the 10th floor with a spectacular view of Prague Castle and the Prague skyline. Also, the visitors were particularly interested in the ETFE façade membrane, the first of its kind in the Czech Republic. None of them missed the opportunity to literally touch this unusual type of cladding material, to learn about its technical design and about the specific processes of its design and installation.
Discover the excursion in photo gallery