JULIANA II – Residential Housing Below Bílá Hora in Brno
VCES is going to construct the next phase of the JULIANA project, which is the joint work of AVRIOINVEST, a developer from Brno and member of the AD GROUP, and the Slovak company Imagine Development. It builds on their successful cooperation on the previous phase of the project, which involved the construction of three apartment buildings in the popular city district of Brno-Juliánov. The construction works on the two new buildings will begin in spring 2022 and are scheduled for completion a year later.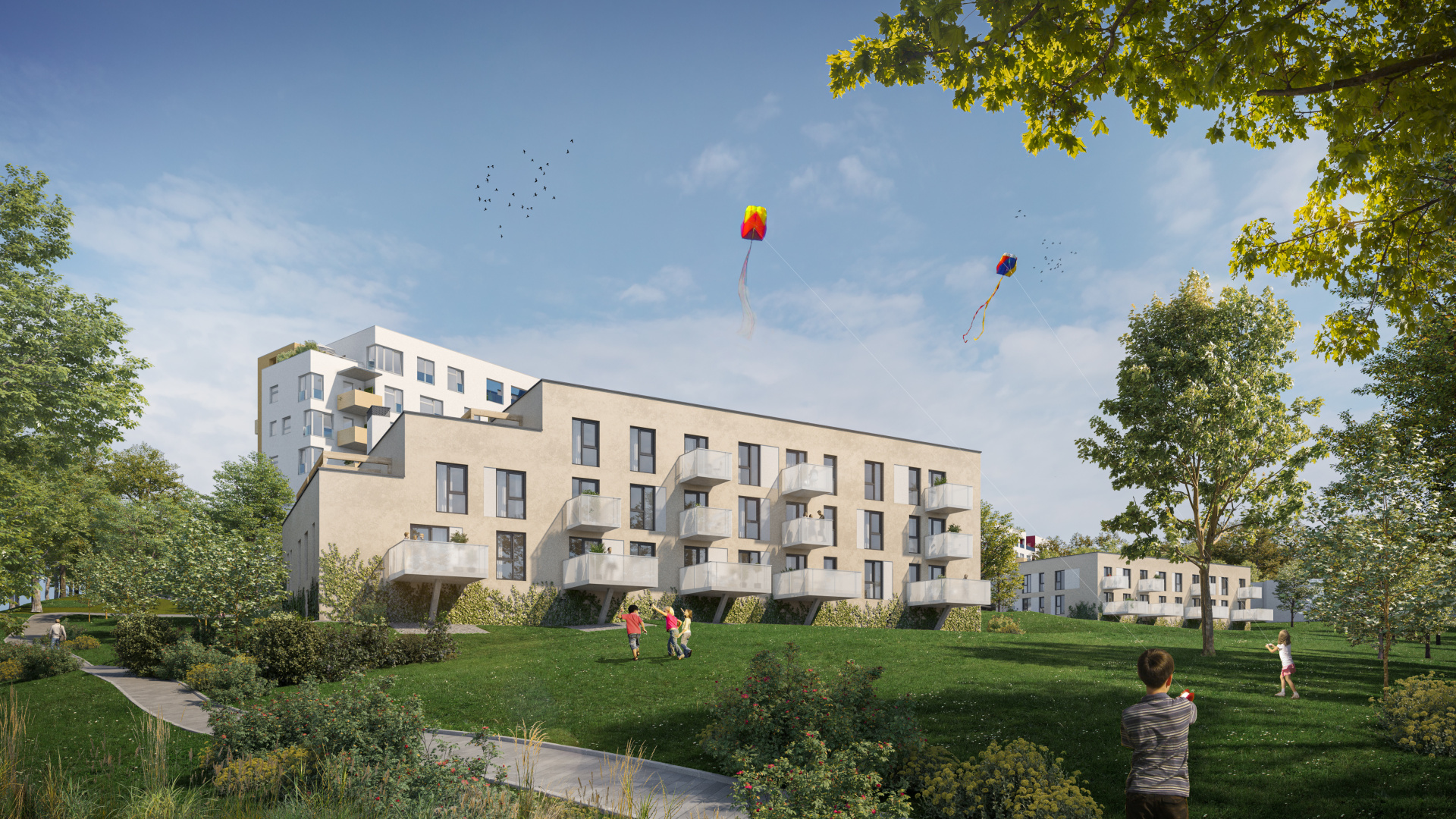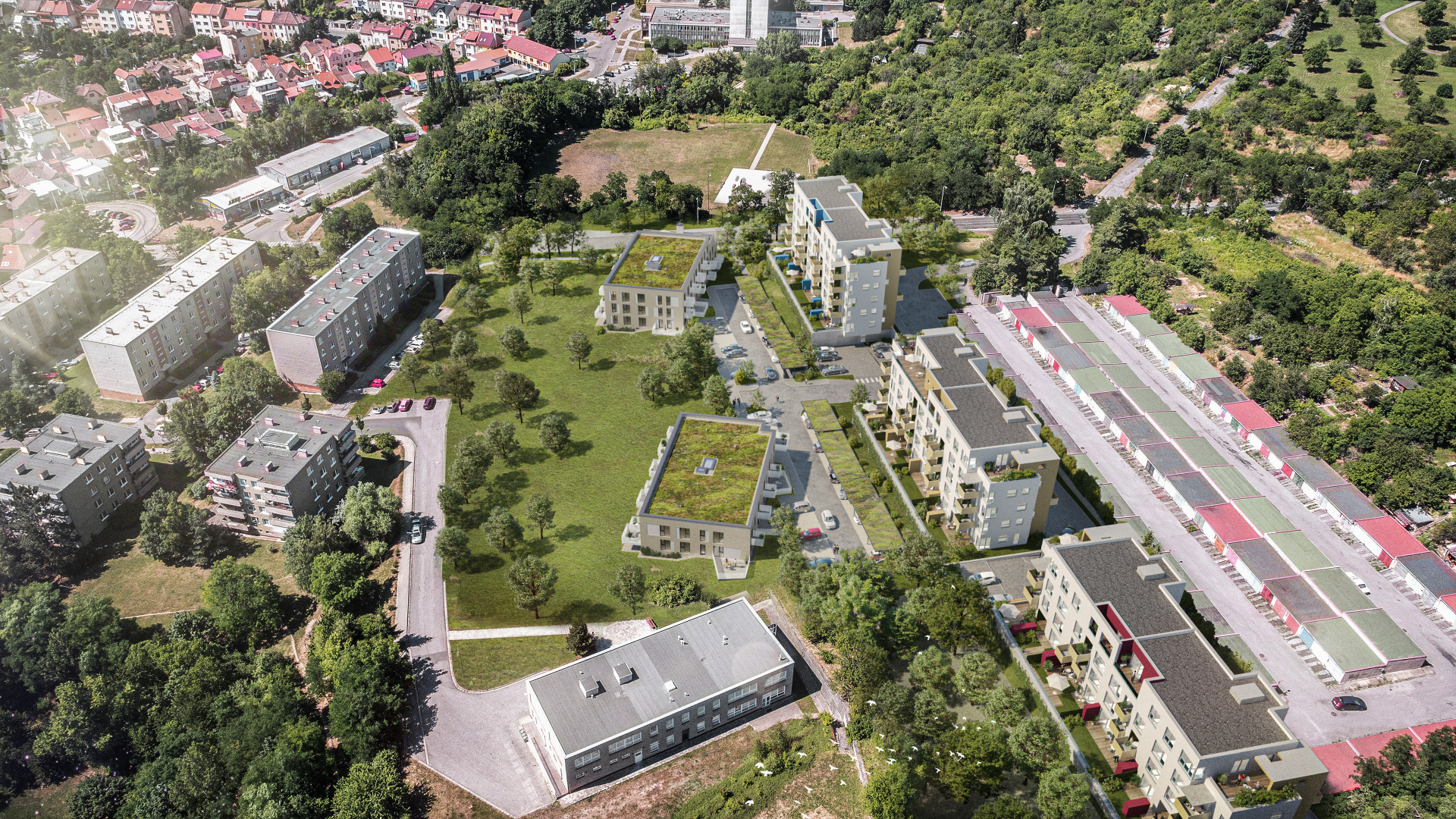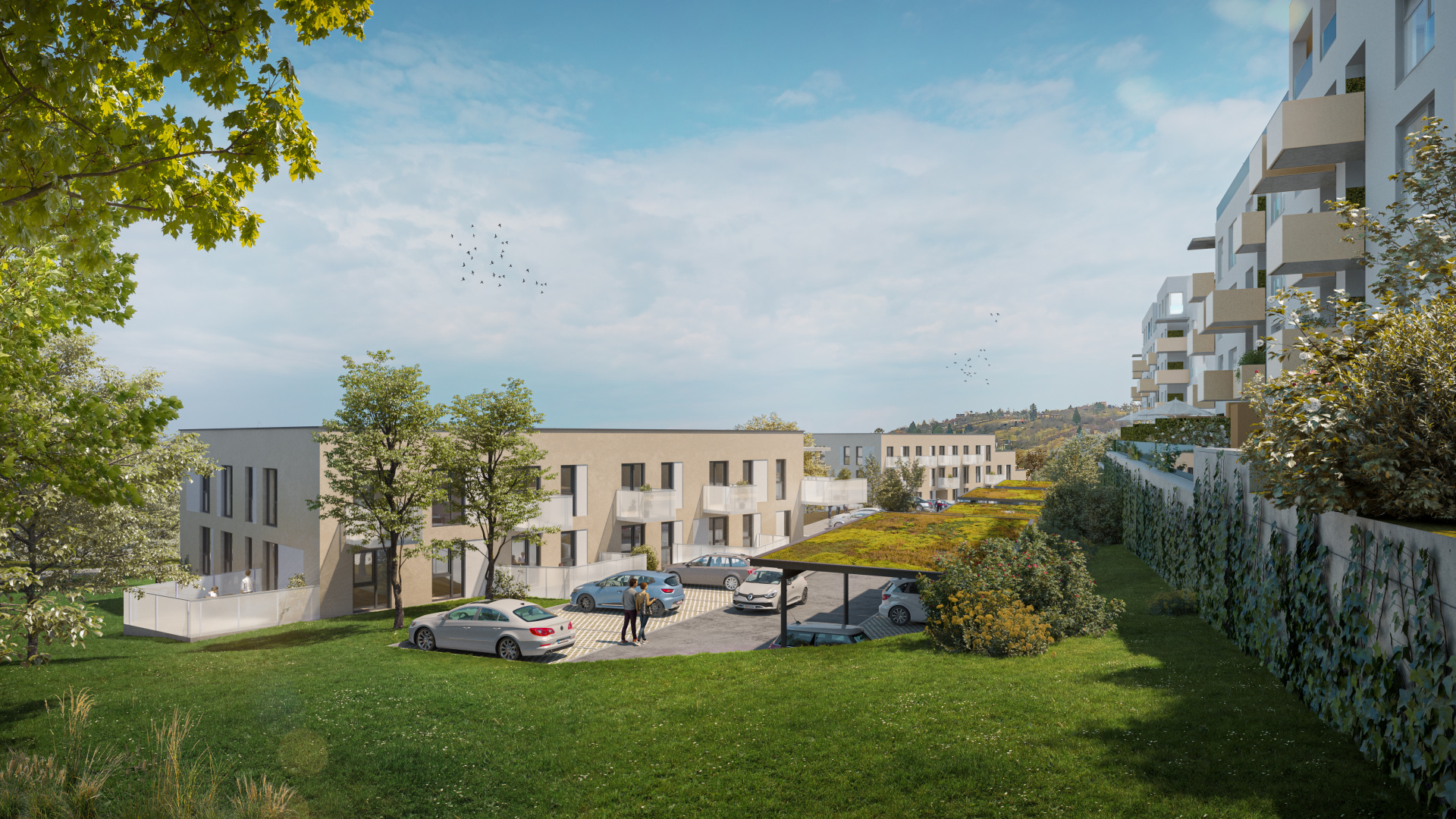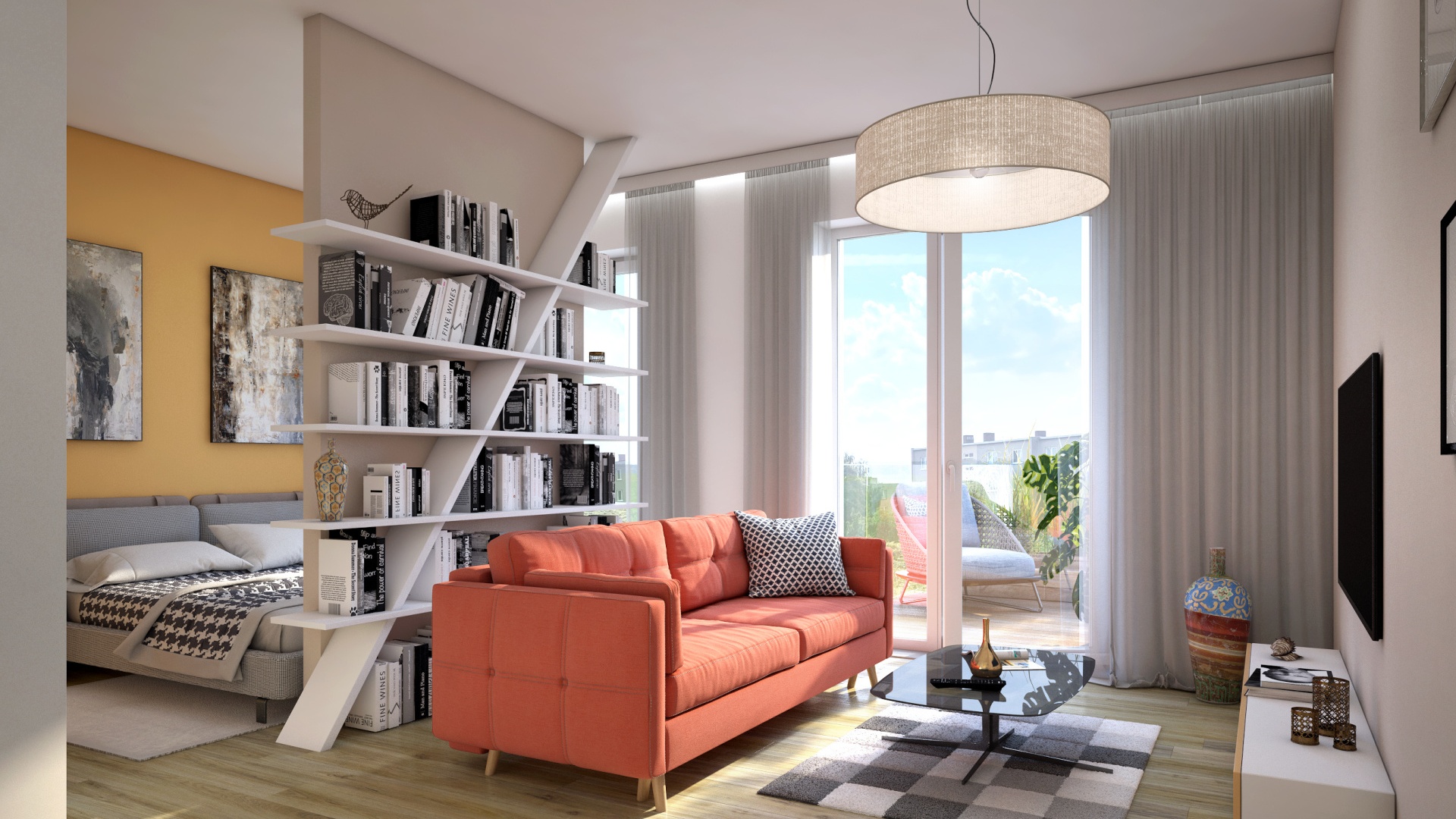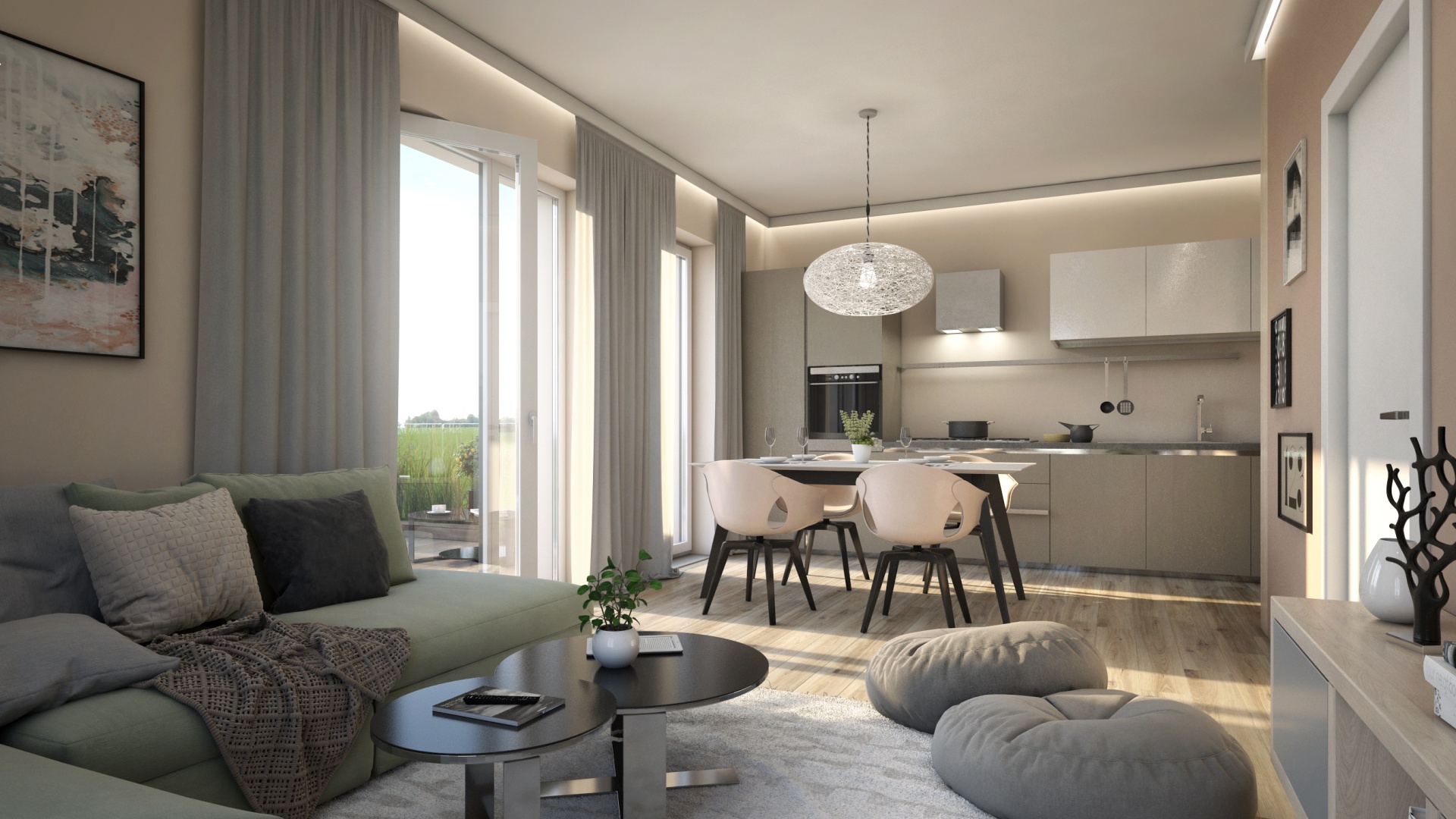 Intimate living close to nature
The JULIANA project combines comfortable urban living close to nature with excellent transport accessibility to the centre of Brno. The new project phase will offer 2 low-rise apartment buildings with a total of 47 apartments as well as some non-residential premises. Prospective buyers seeking new housing can look forward to a varied offer of layouts ranging from efficiently designed 1-bedroom apartments to 4-bedroom family apartments, in addition to spacious storage cubicles in the basement, outdoor parking spaces and a carport. Compared to the first phase, the Client opted for a smaller volume of construction works, which will allow to create a housing project with a pleasant intimate character. This means that there are only two and three above-ground floors, respectively, designed for both buildings.
Green solution
Thanks to the high standard of materials used and extensive green roofs, the project can boast comfortable living, offering a more pleasant climate inside the buildings and in their surroundings. In both cases, these buildings feature almost zero energy consumption and high energy efficiency (class "B" according to PENB/Building Energy Performance Certificate).
Joint partnership
Zdeněk Pokorný, CEO of VCES, commented on the upcoming project: "We have been cooperating with the AD GROUP on our construction projects in various forms for many years and would like to appreciate the trust that its development company AVRIOINVEST has now placed in us. I am confident that we will be able to fully meet our Client's expectations and jointly bring our partnership to the next level."
VCES projects in the region
South Moravia is not an unknown territory for VCES. Zdeněk Pokorný adds on this subject: "We are now building a new children's hospital in Ostrov u Macochy and have recently completed a silo for GoodMills in Kyjov. Juliana II is an excellent opportunity for us to once again participate in an interesting project in Brno and to contribute to the development of the city."