Installation of a Tower Crane in the Old Town Square 17th – 19th, Jan. 2020
The Old Town Square in Prague will become the scene of construction "maneuvers" this weekend. VCES will take over the eastern part of the square with heavy machinery and, with increased safety measures, will carry out a demanding installation of a tower crane in one of its construction sites. Installation work is planned for the weekend in order to minimise interruptions to the everyday life of residents and tourists in the city centre.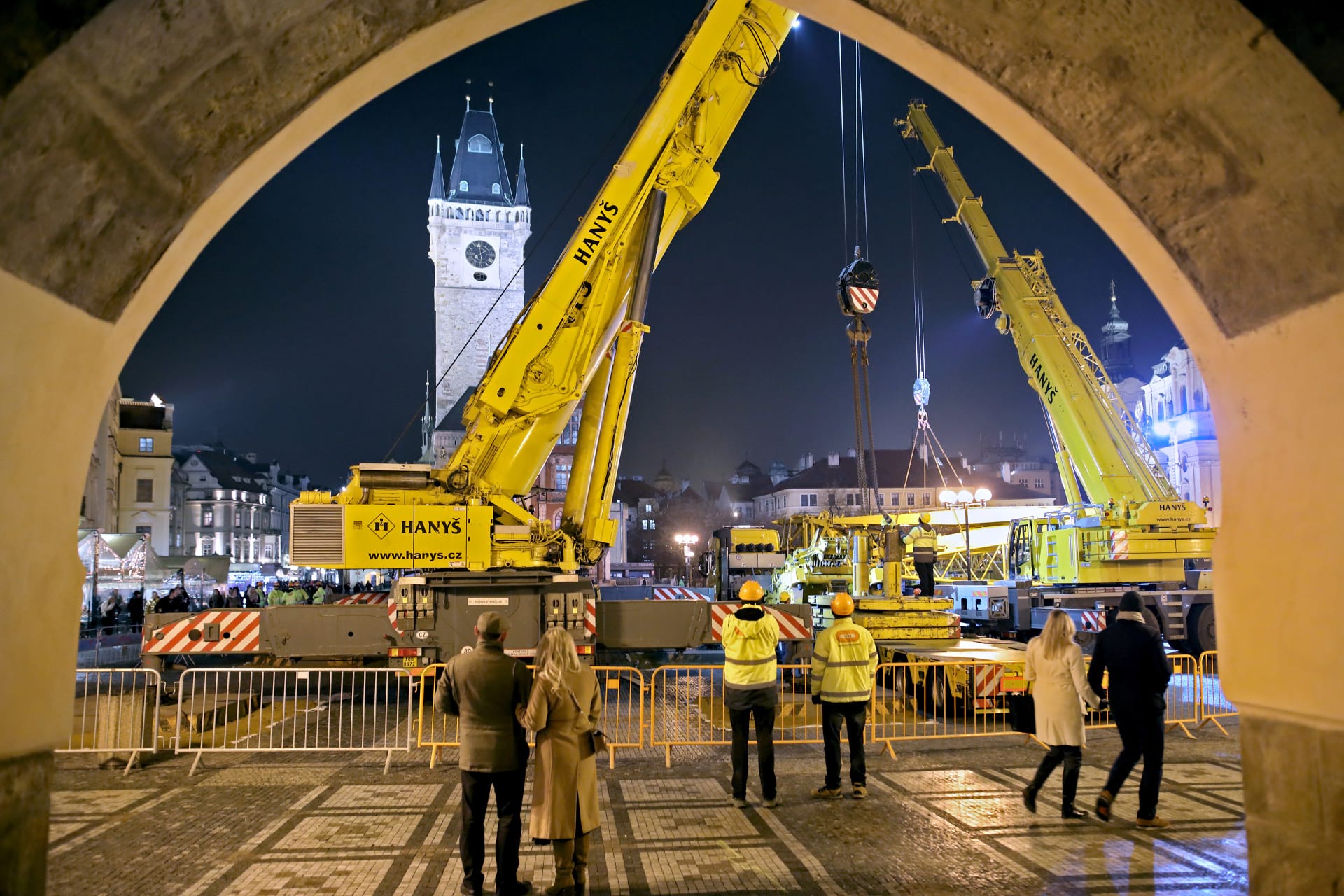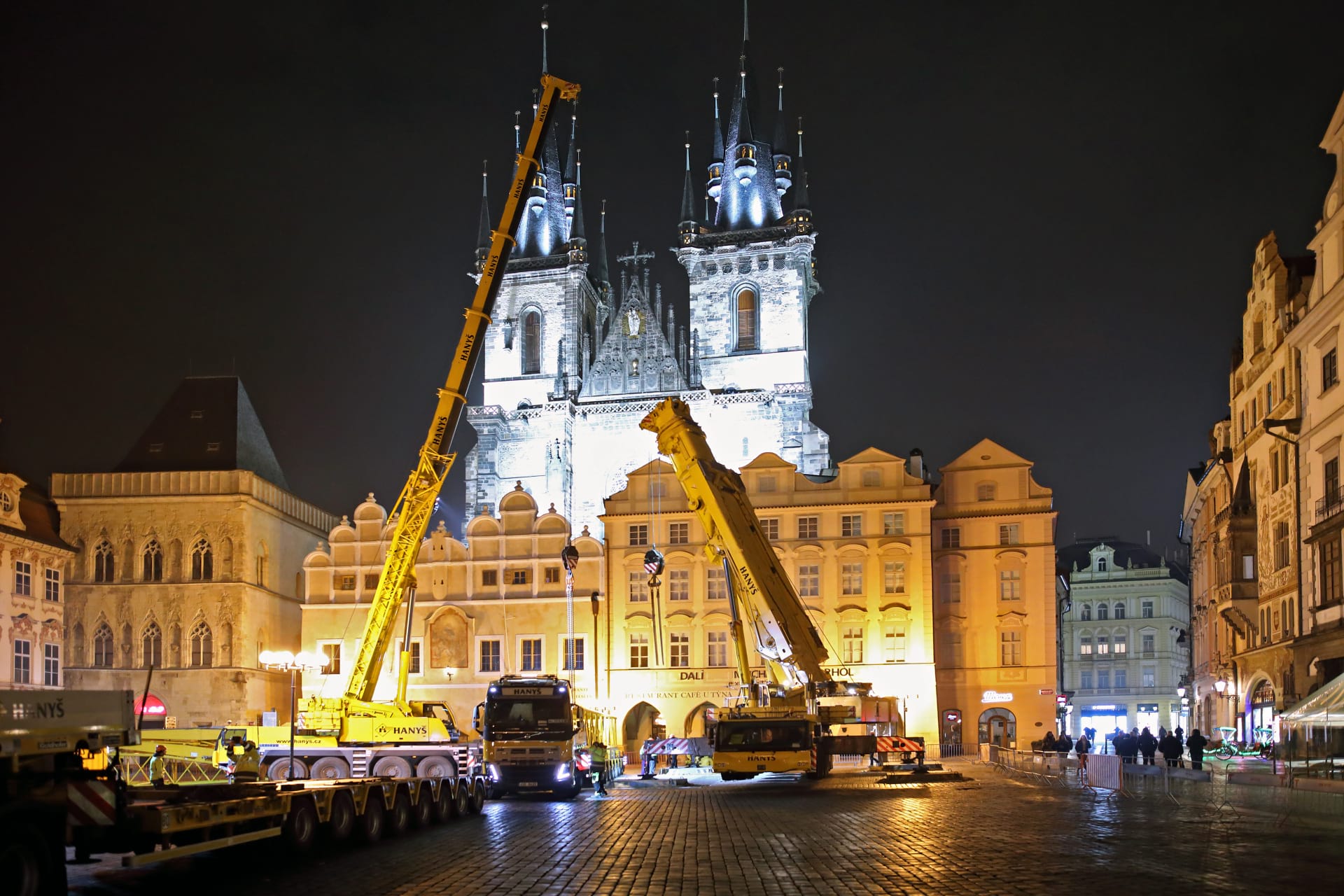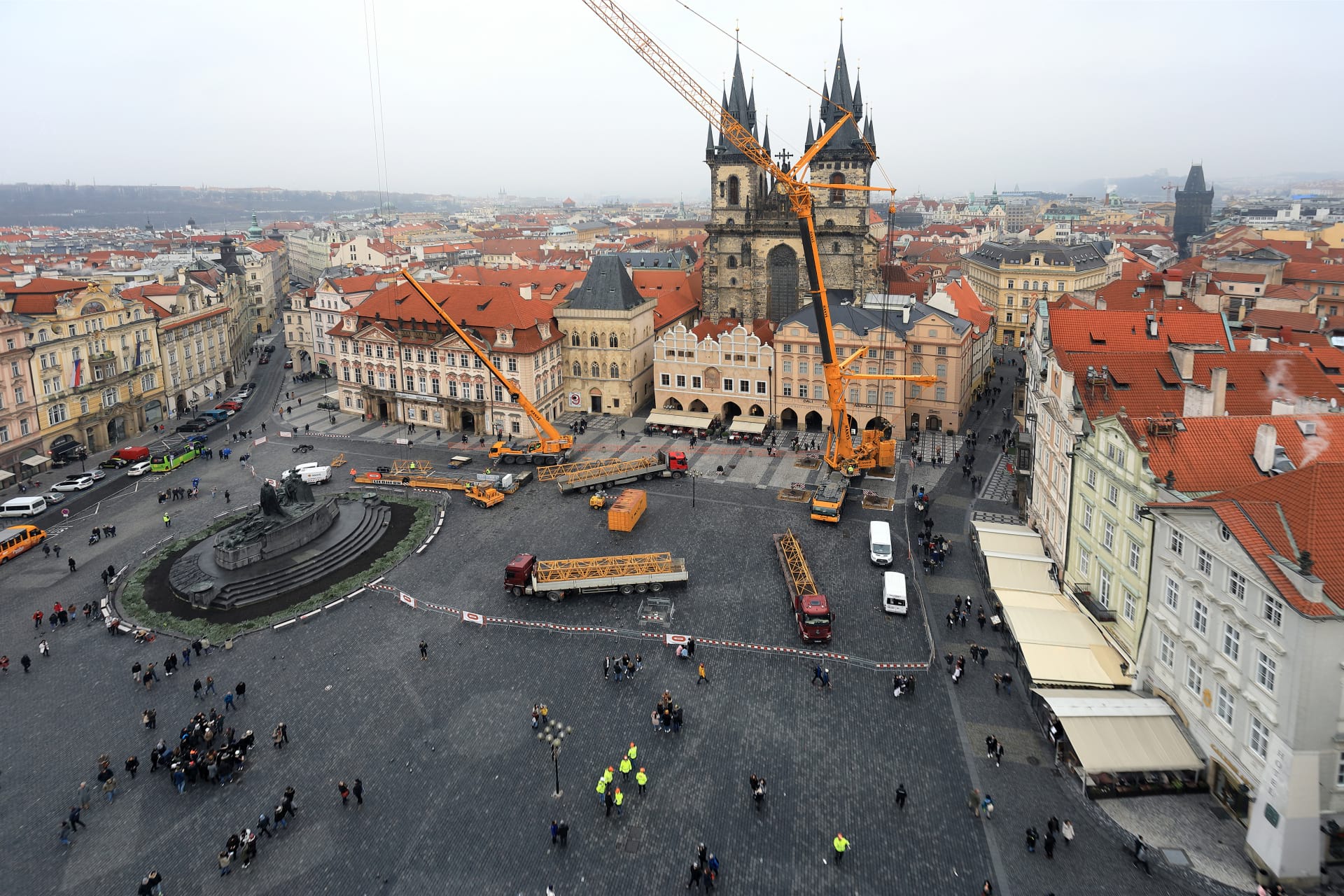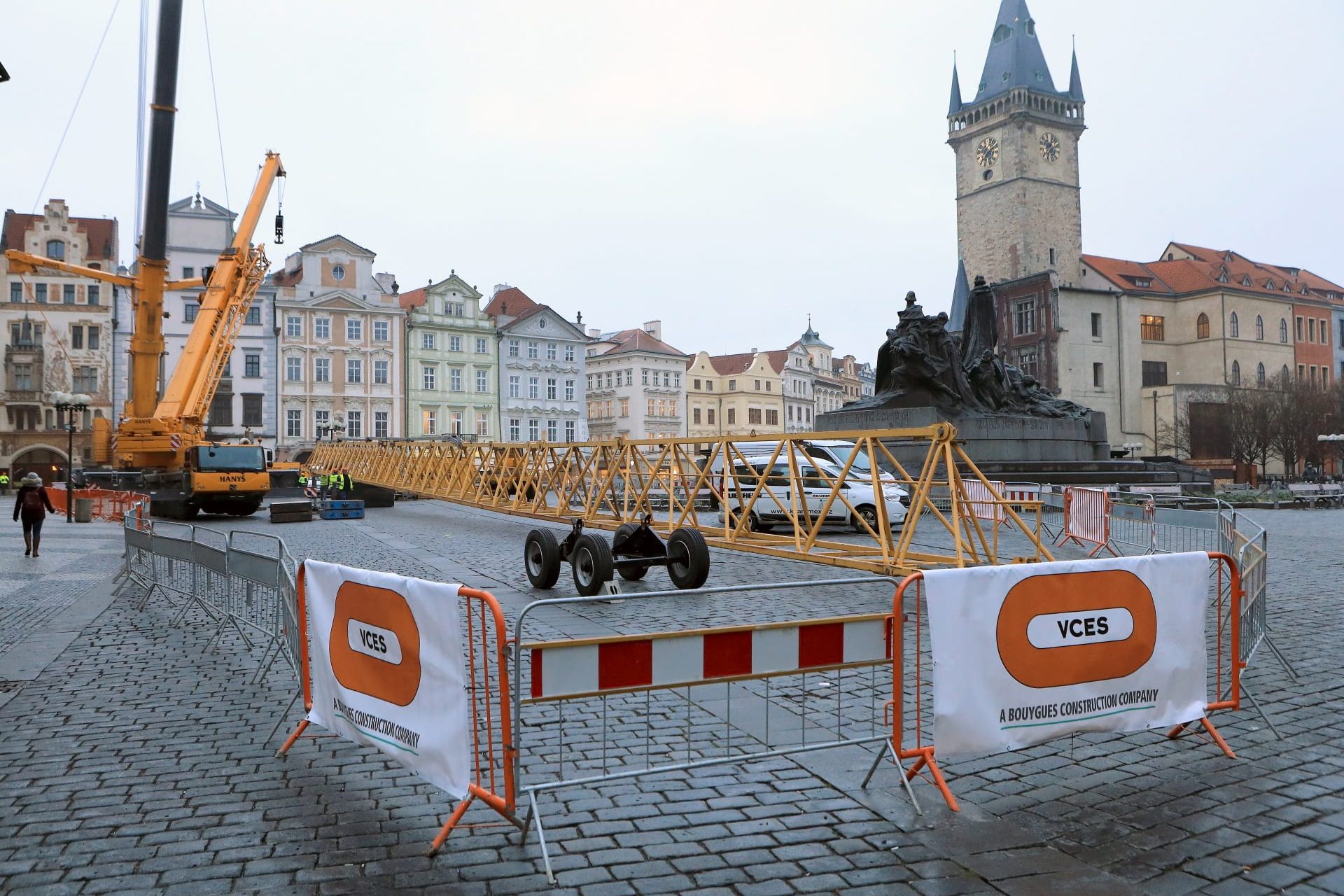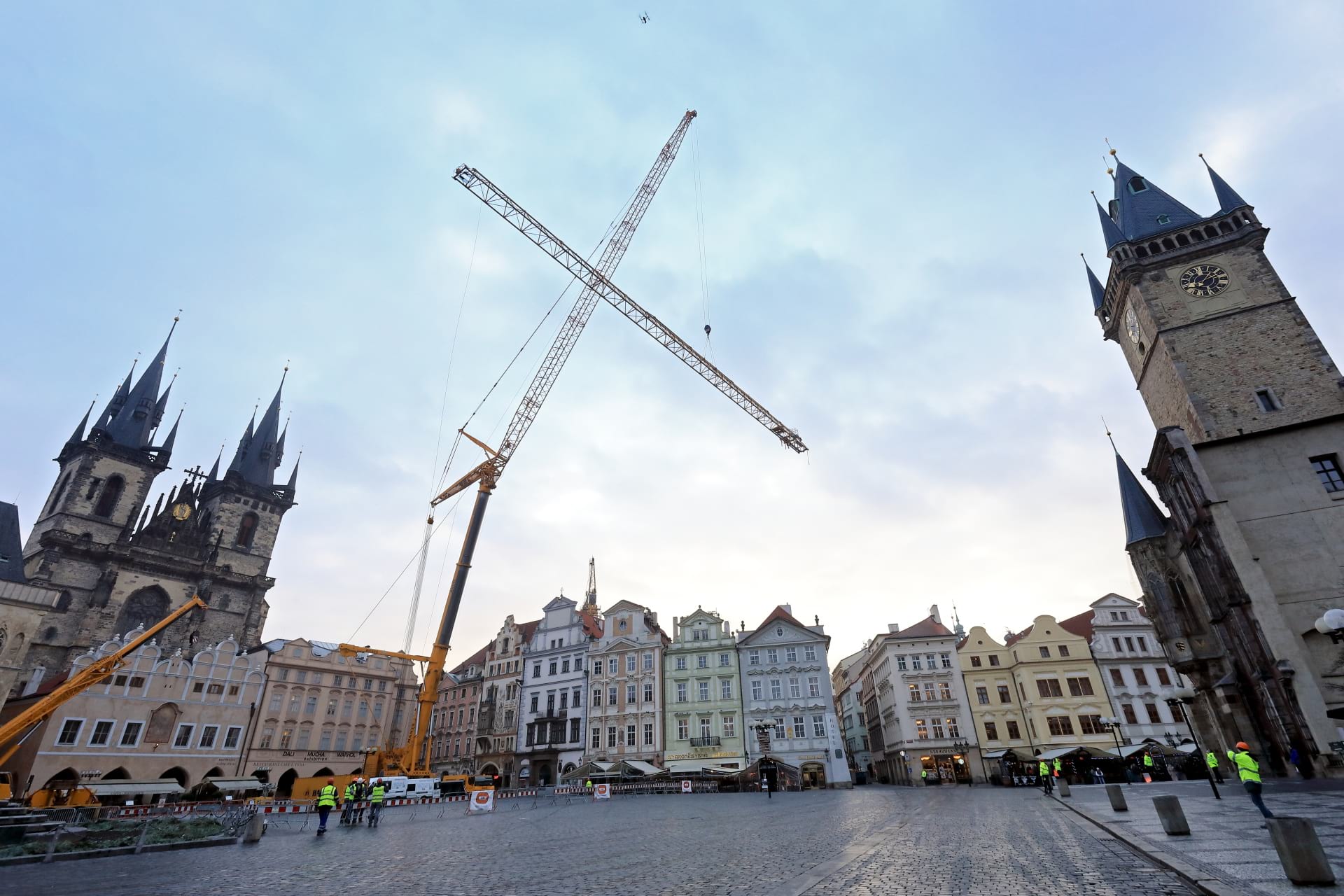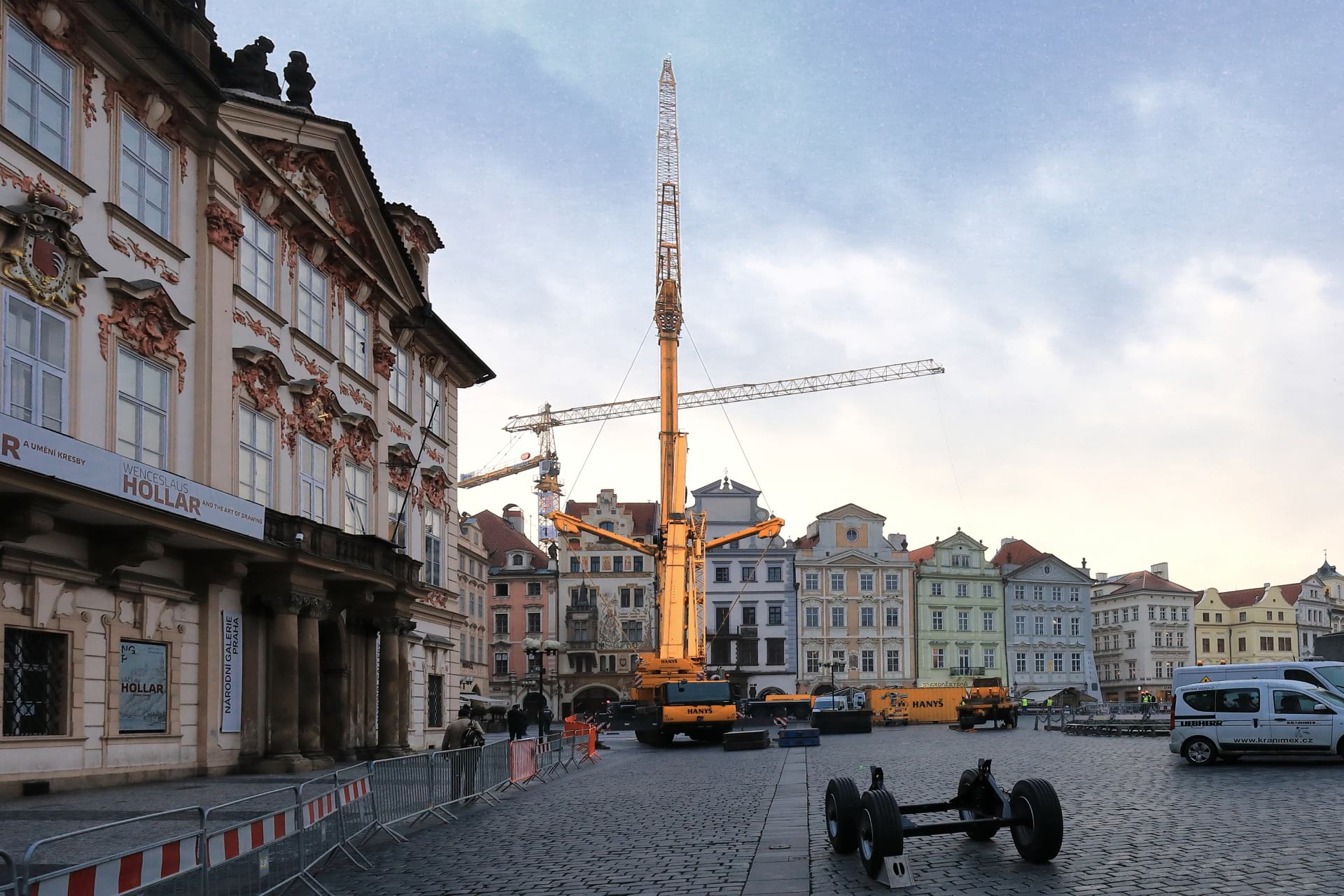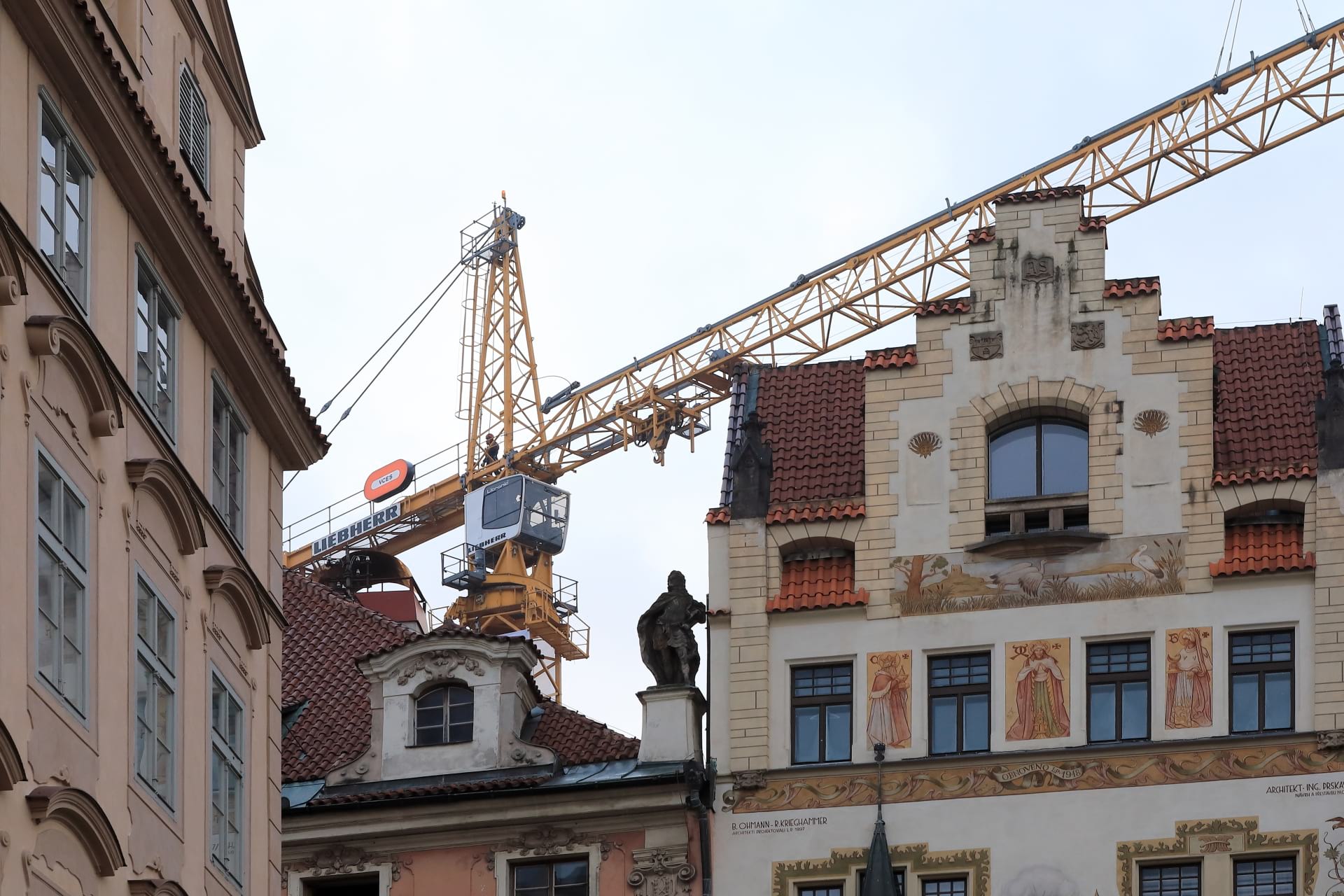 The investor behind this future five-star hotel, the company AKROTERION, has chosen a unique location in the heart of the city – between Celetná, Železná and Kamzíková streets – for its plan. The new hotel will be created by rebuilding a complex of 8 historic buildings and, once completed, will create a single unified facility. The completion of the first phase of construction work is scheduled for June 2021 (more information here).
The attractive location of the future hotel in the historic city centre places unique demands on the logistics of the work. The tower crane will be installed from the Old Town Square with the help of a mobile crane that can move individual elements over the roofs into the inner courtyard of the houses.
Installation work will commence on Friday, 17th January at 6 p.m. with the preparation of the worksites. From 10 p.m., materials and the crane equipment will begin to be moved from the square, particularly the 120 tonne LTM 1500-8.1 mobile crane with an additional boom. The boom itself measures 67 m and will have to be set up during the night directly on site.
On Saturday, 18 January, the installation of the tower crane will take place and its sections will be moved to the construction site. The mobile crane arm will operate at a height of some 55 m above the ground and carry individual sections up to a distance of 66 m from the position of the mobile crane. The heaviest workload to be moved will be a 12 tonne crane cabin with a slewing unit. Work will begin at 8.00 a.m. and end at 5 p.m.
On Sunday, 19 January, the installation work will be completed, the mobile crane dismantled, and the square restored to normal. It will all be accomplished between 8.00 a.m. and midnight. During the day, the main crane boom, with a length of 60 m, will be fitted. The whole unit will then be lifted together and attached to the crane at a height of 44 m.