The South Moravia Region has celebrated the opening of a children's treatment center that includes speleotherapy. The first patients will arrive in March.
The new Children's Sanatorium and Speleotherapy Centre in Ostrava u Macochy is the only one of its kind in the Czech Republic. It is intended for children aged 3 to 18 who have asthma, respiratory system inflammation, allergies, or atopic eczema. On Thursday, February 23, 2023, Governor Jan Grolich of the South Moravian Region joined other partners from the consortium of contractors to hold an official opening ceremony for the building, which cost a total of CZK 218 million and utilized a loan from the European Investment Bank.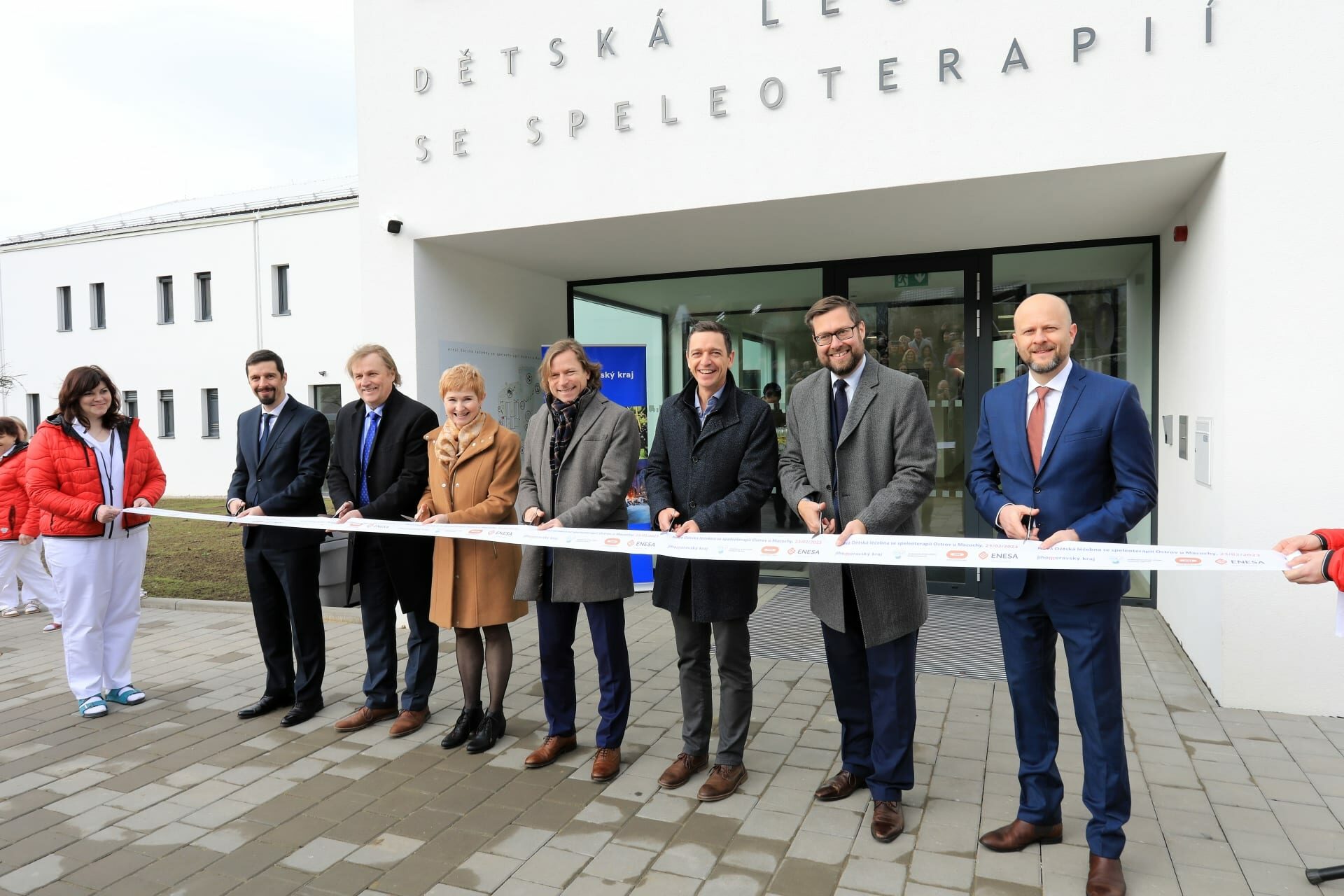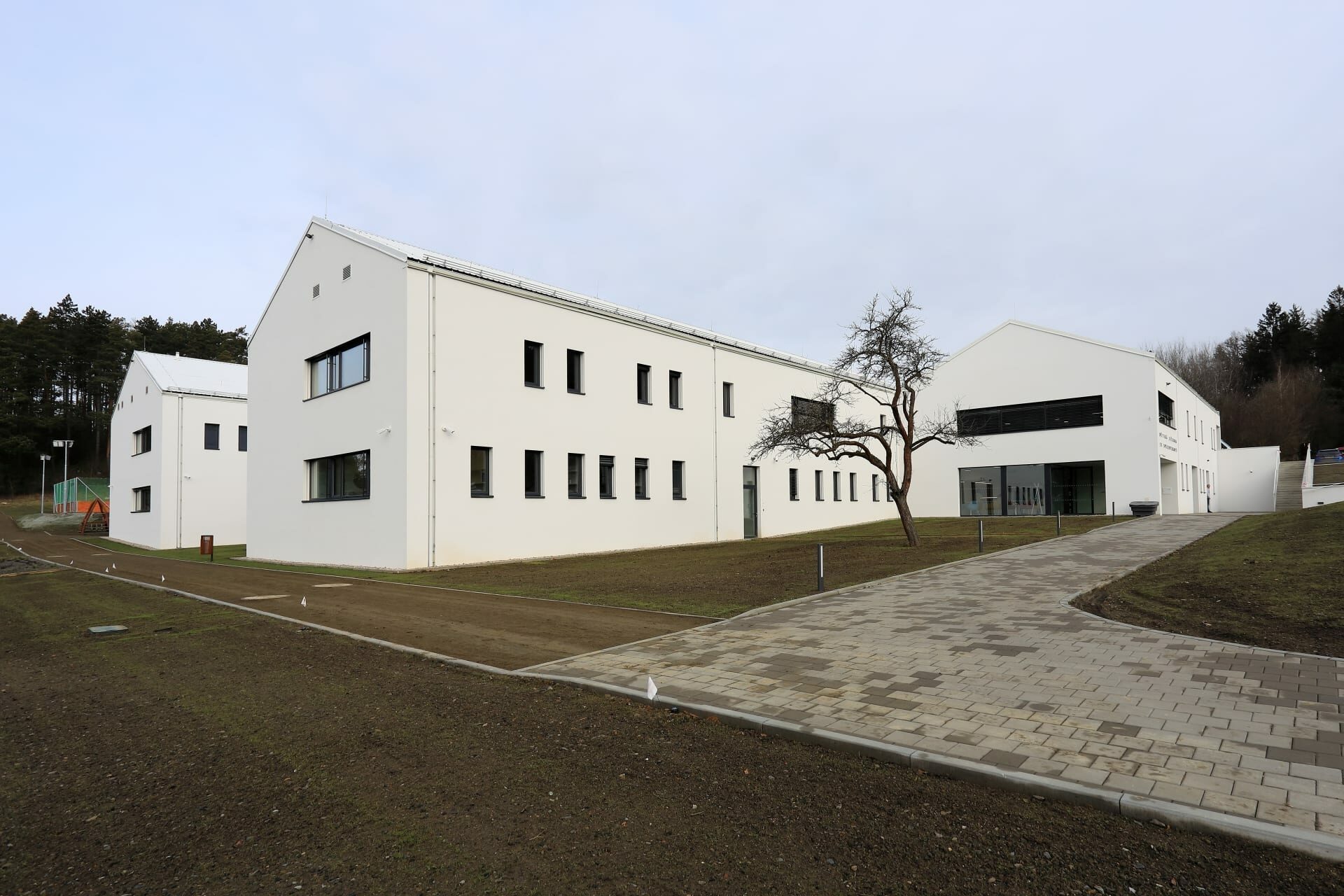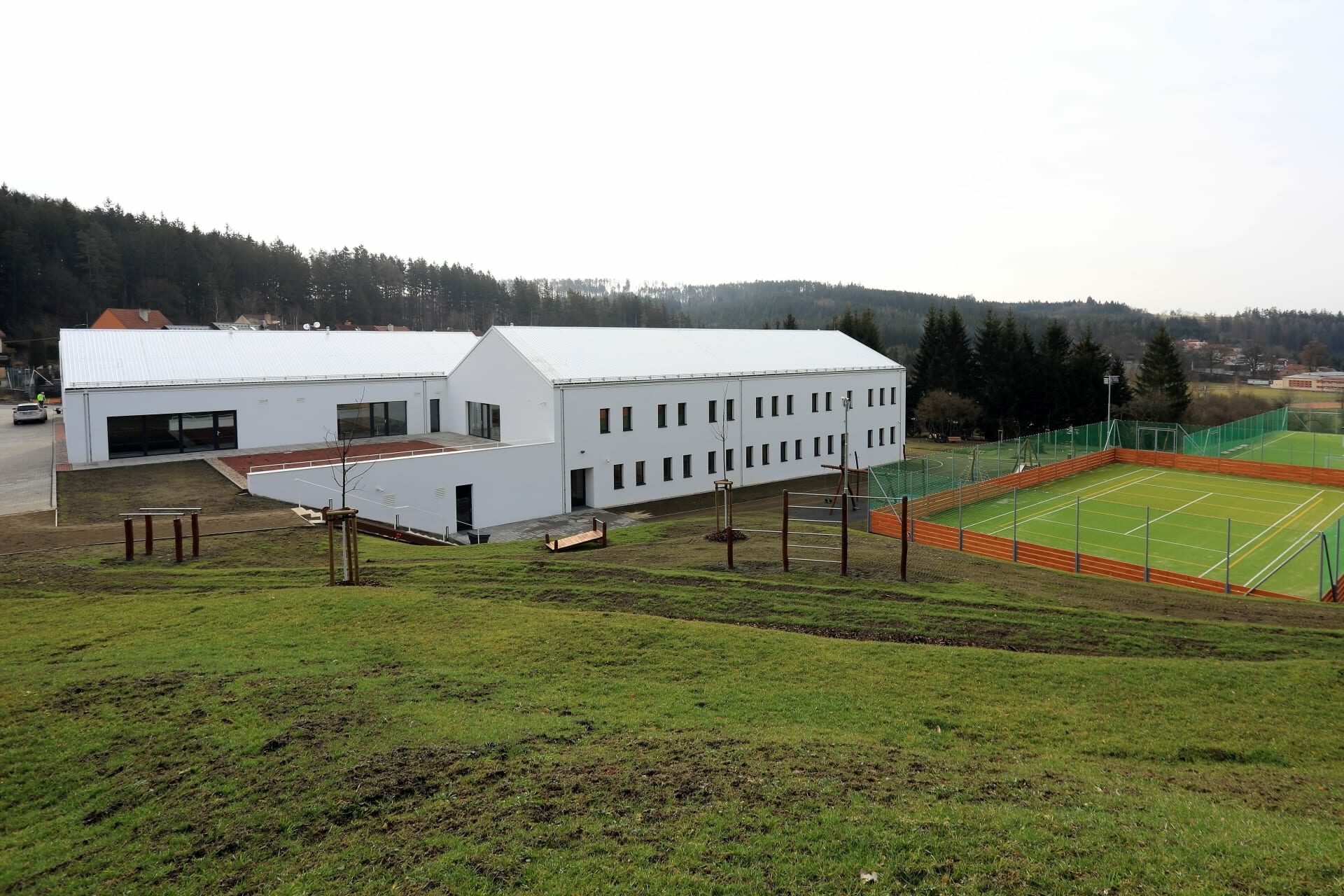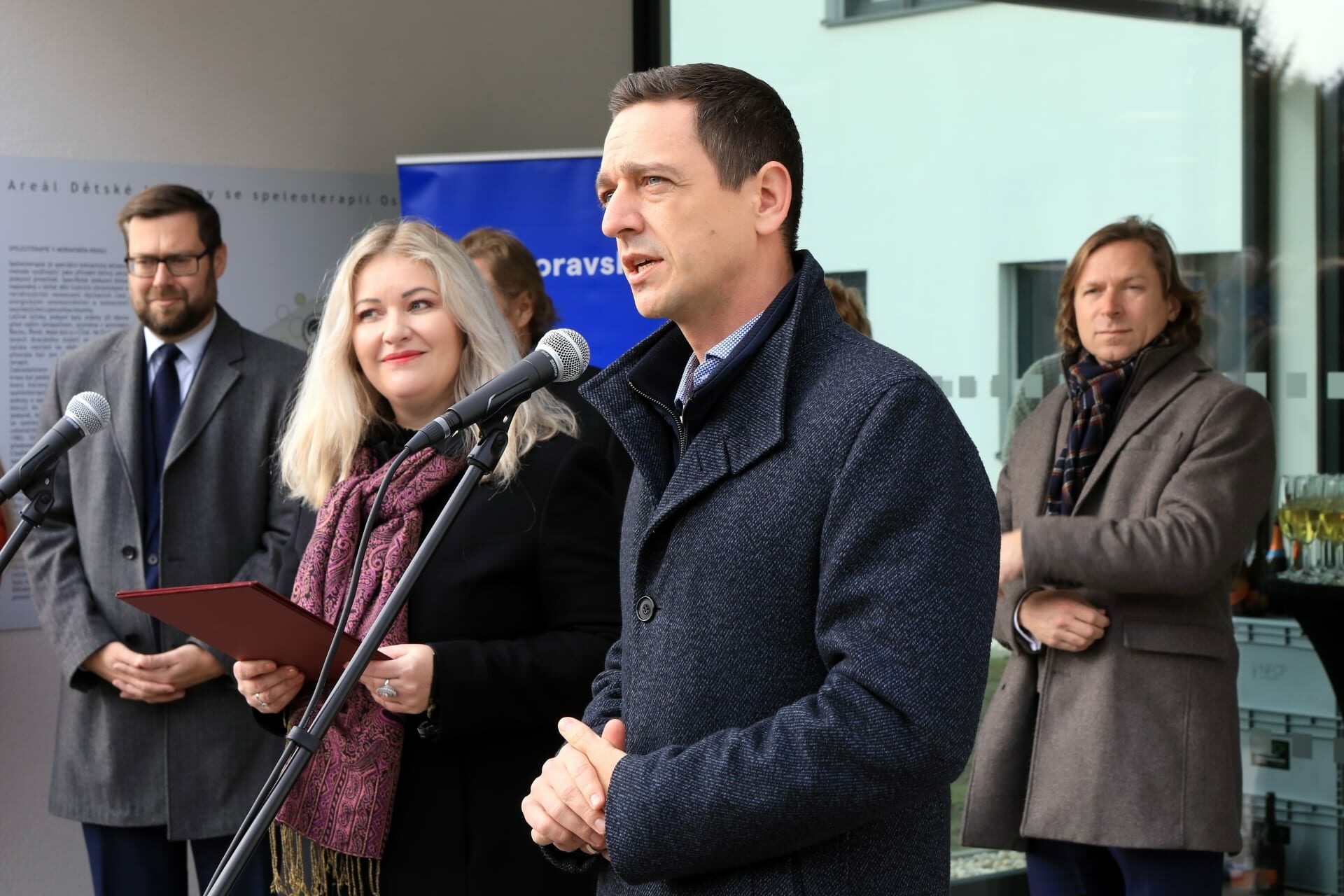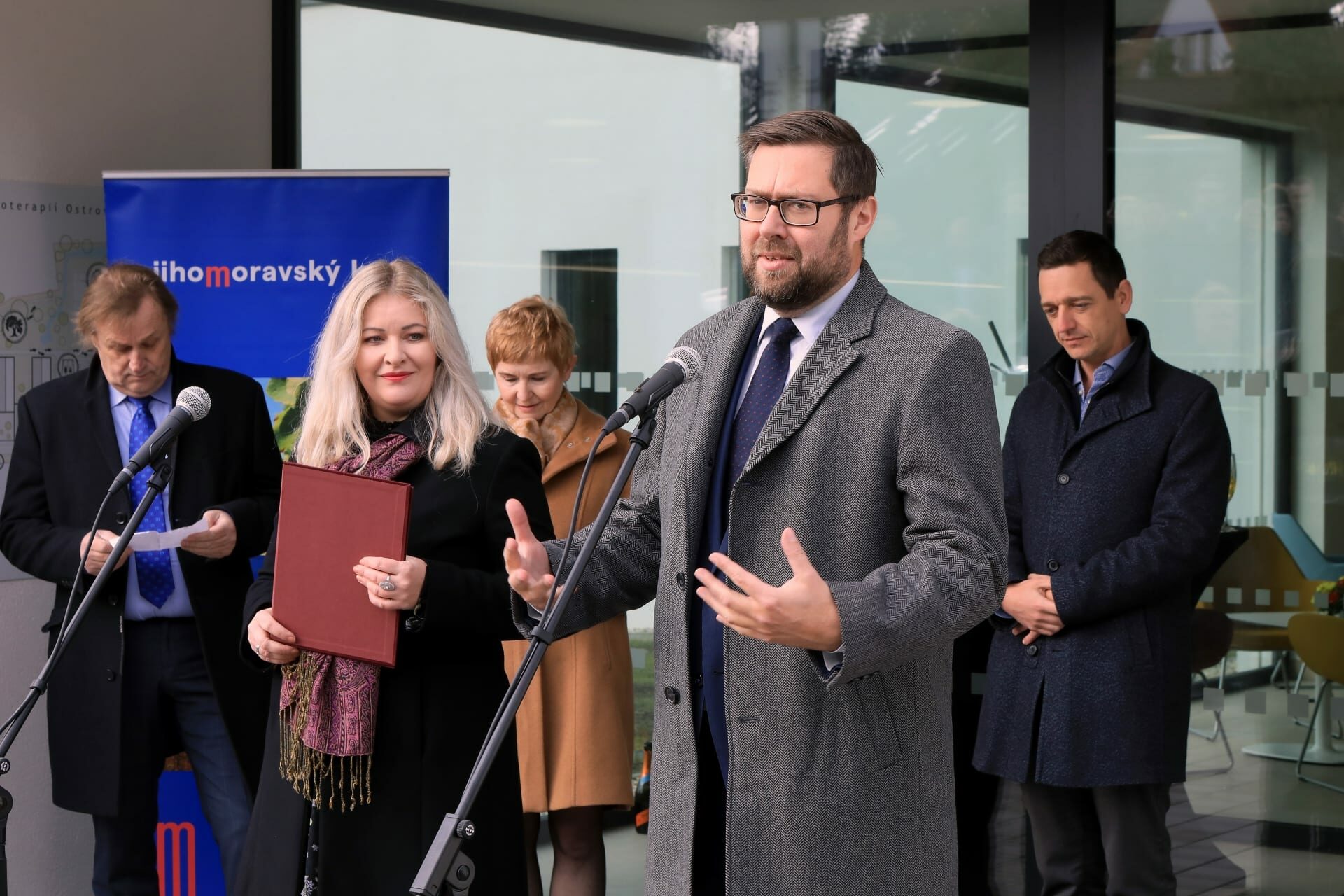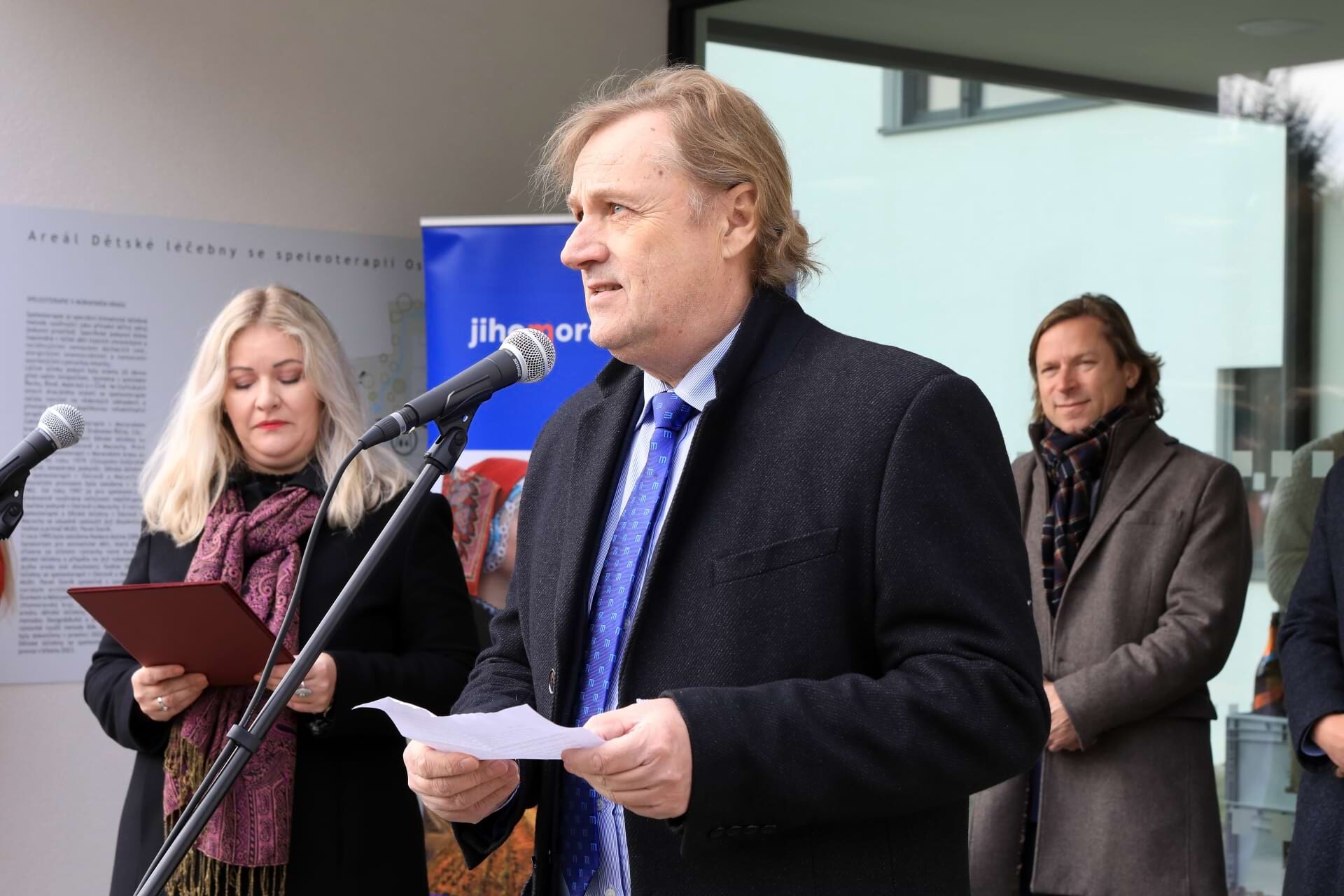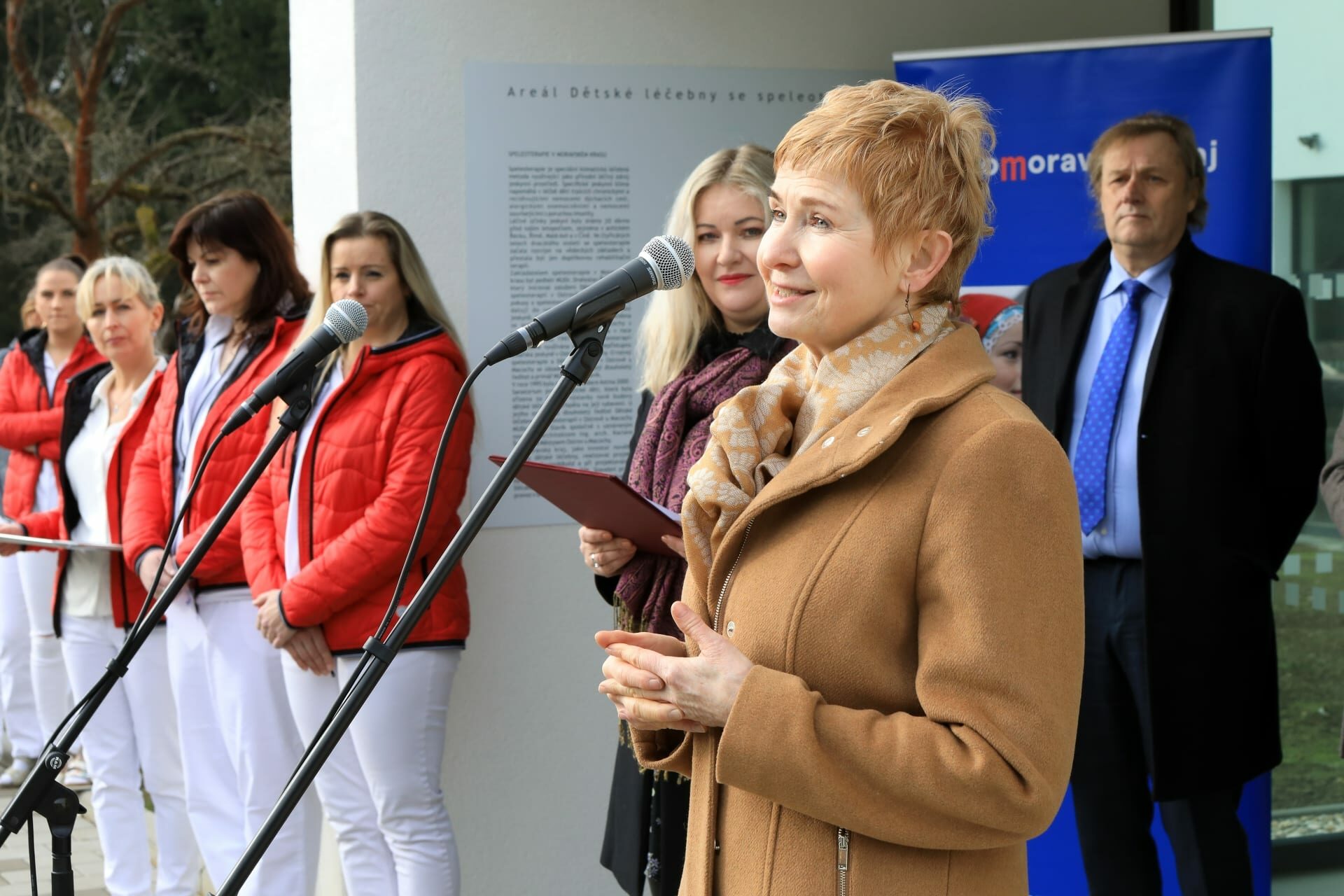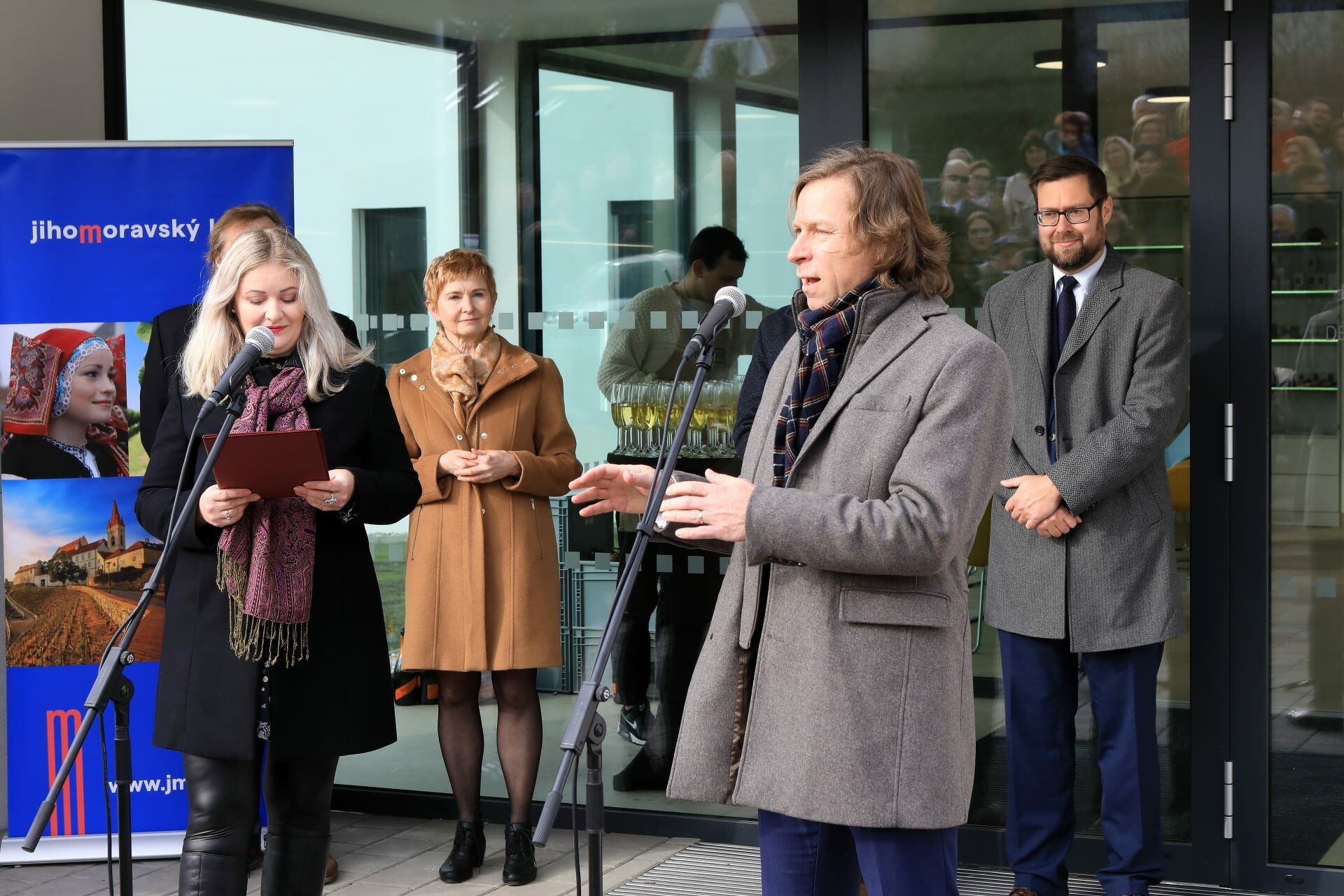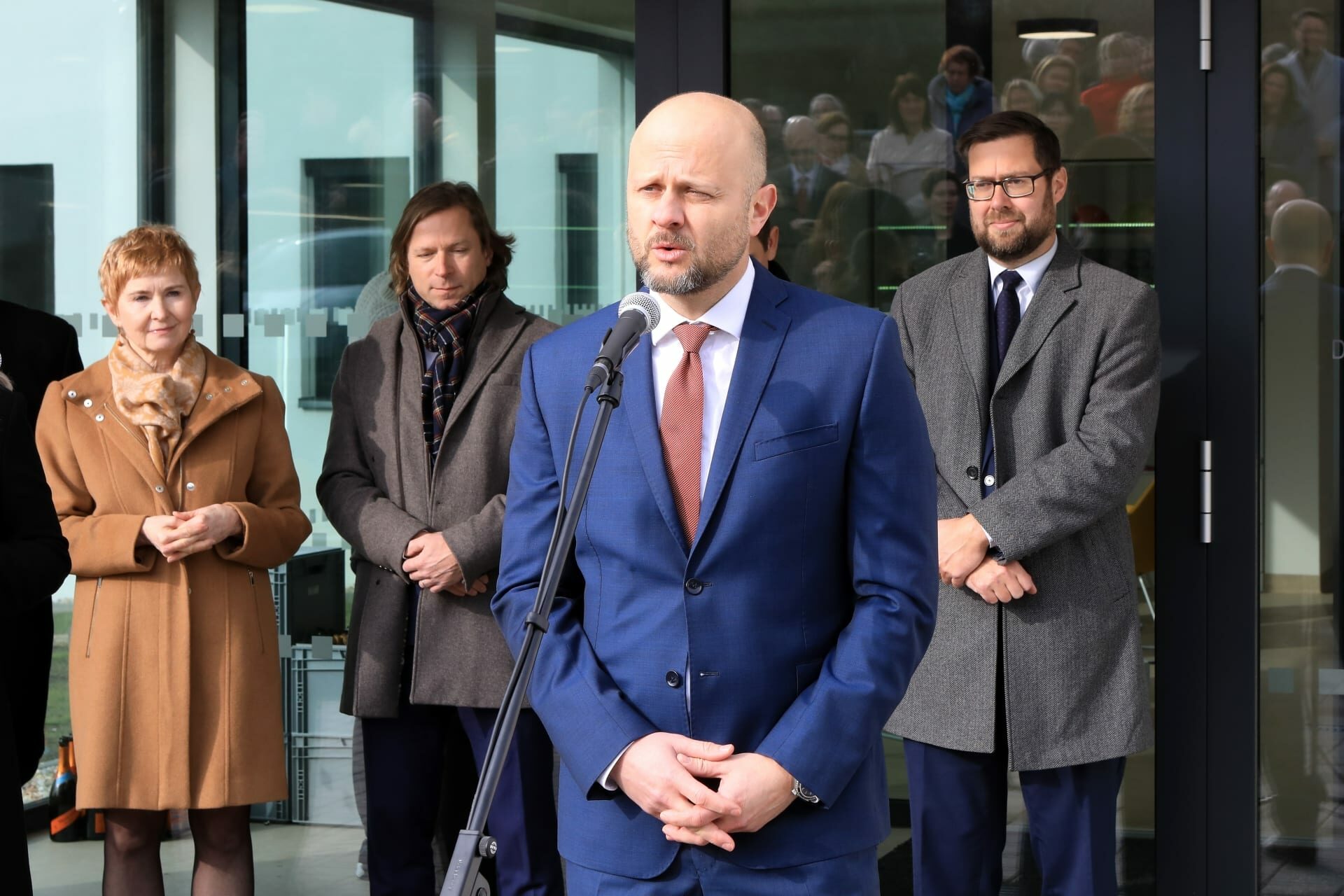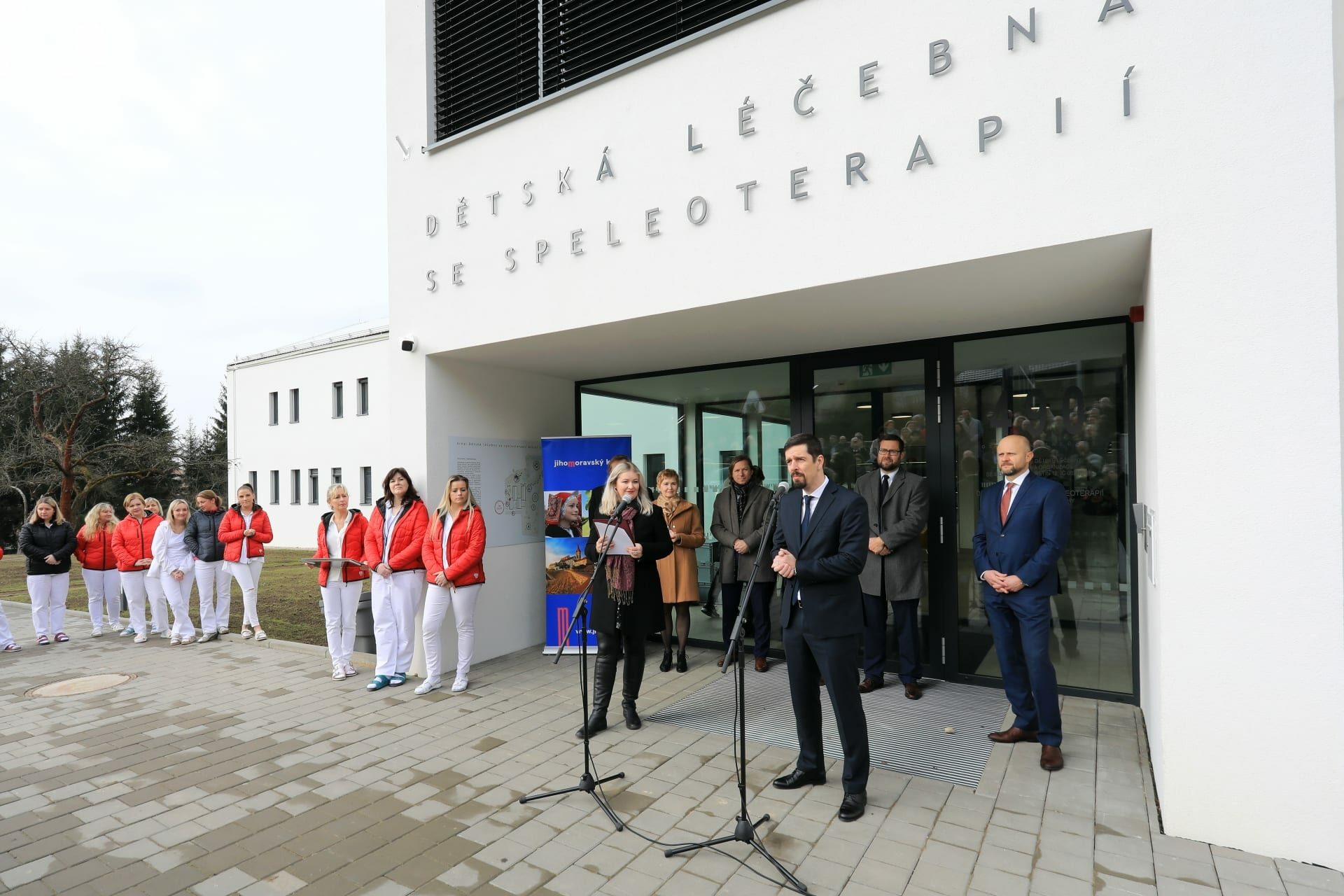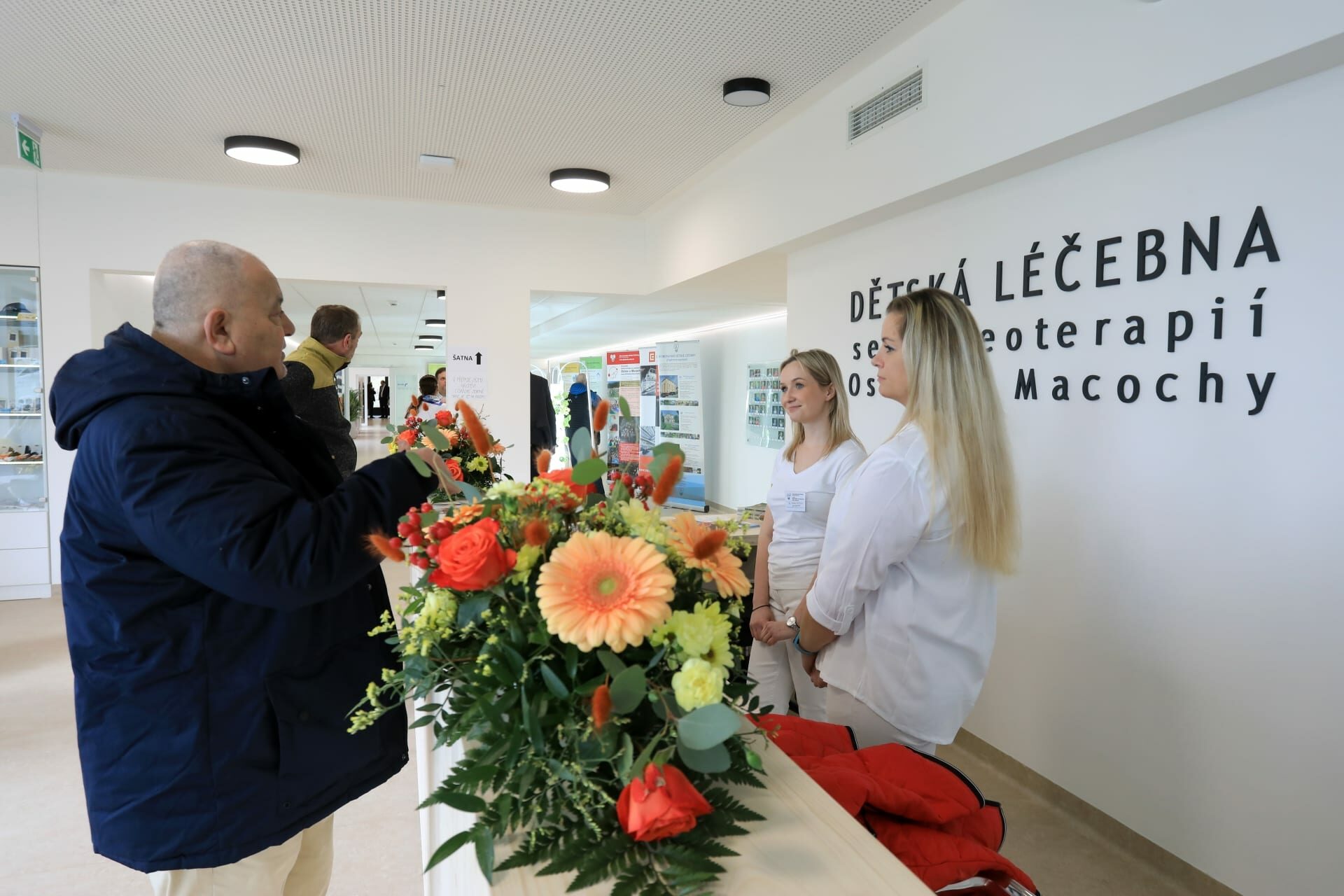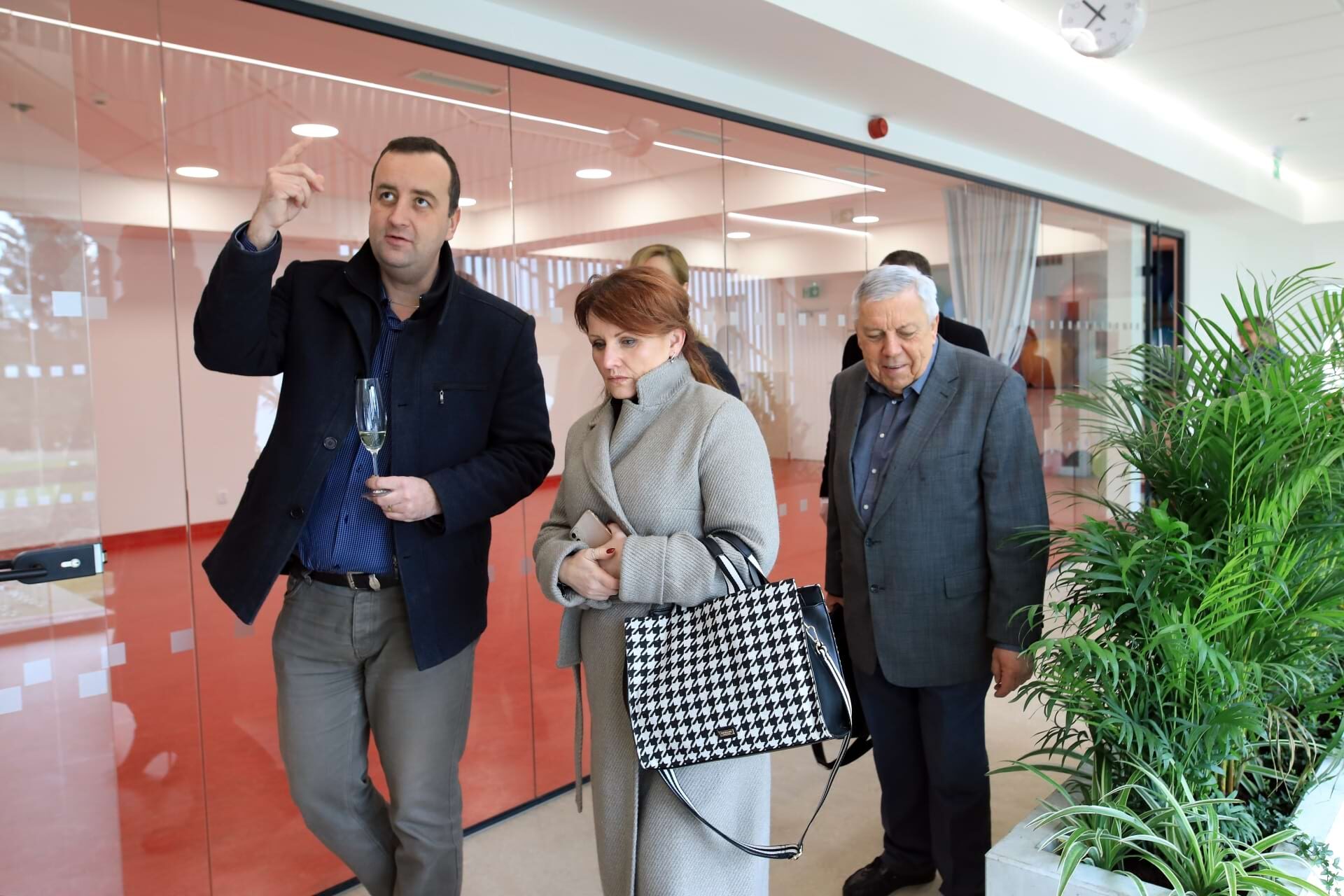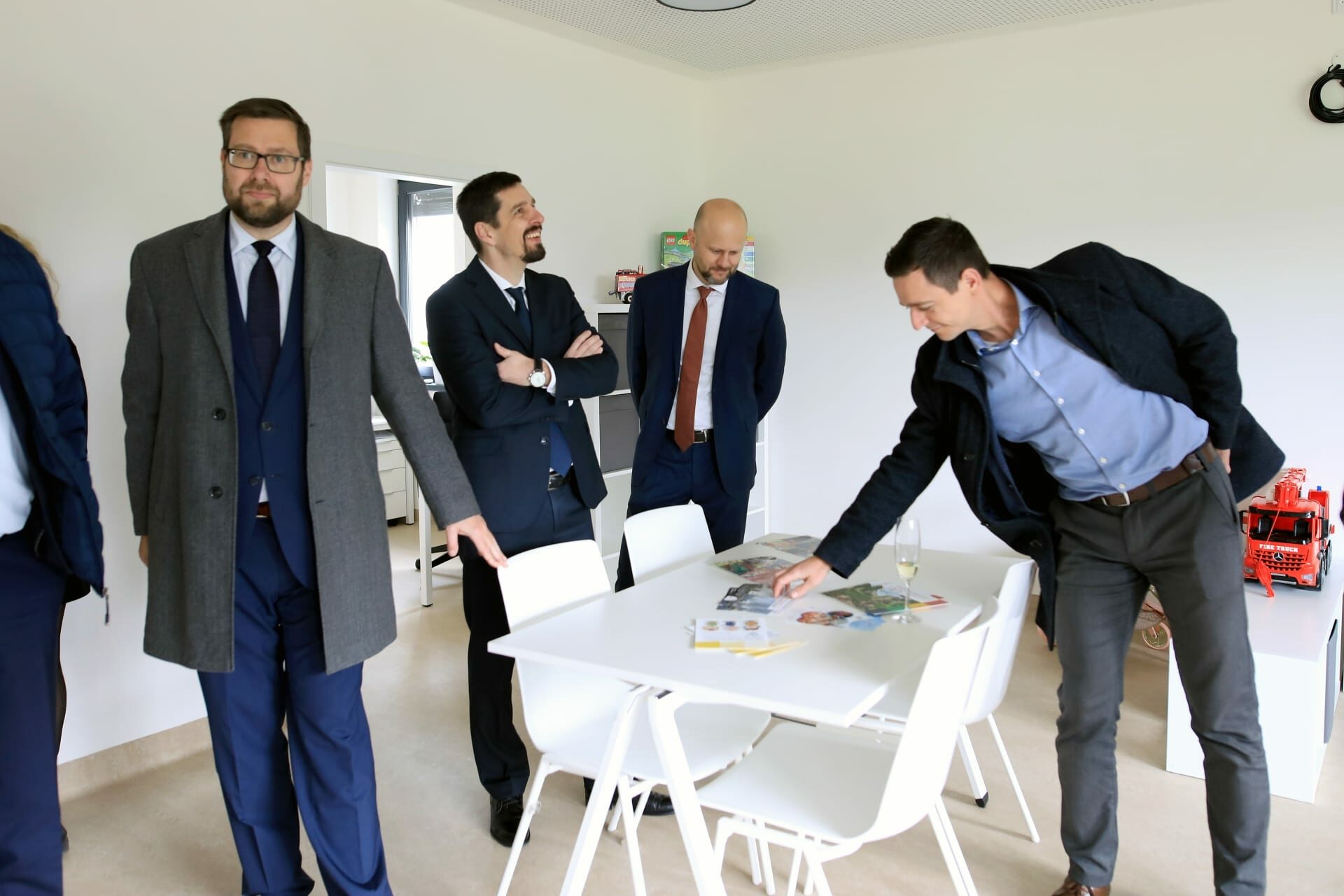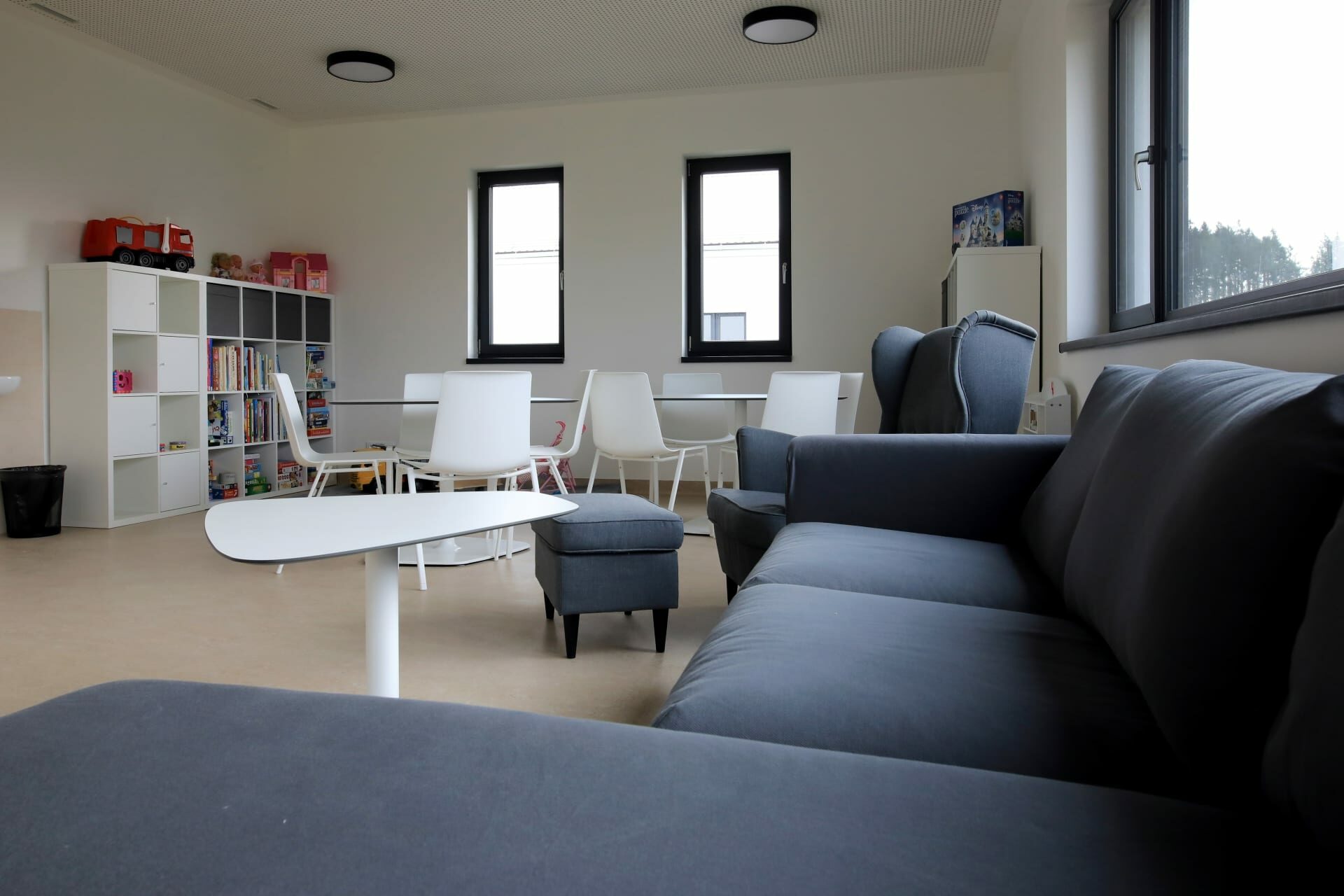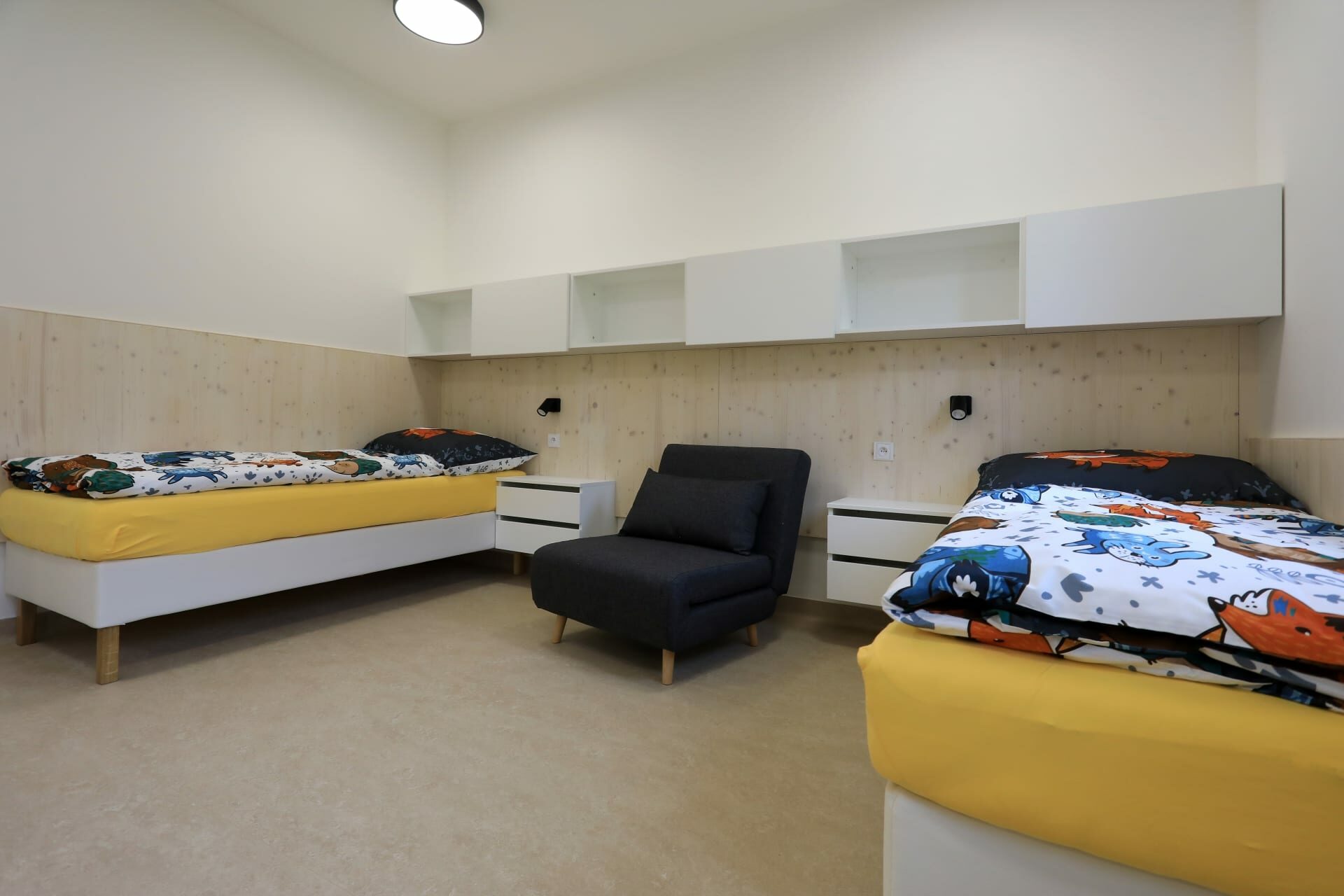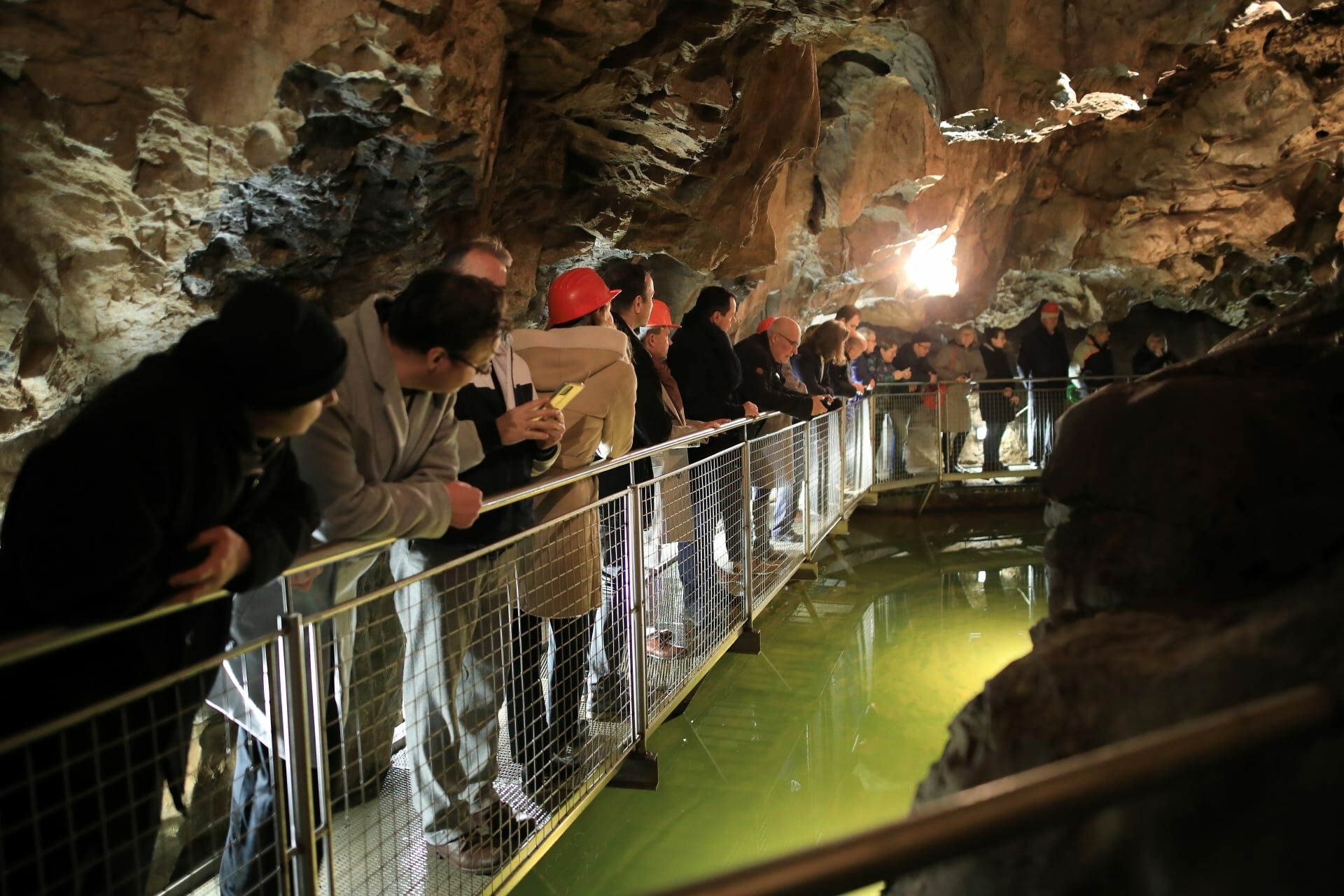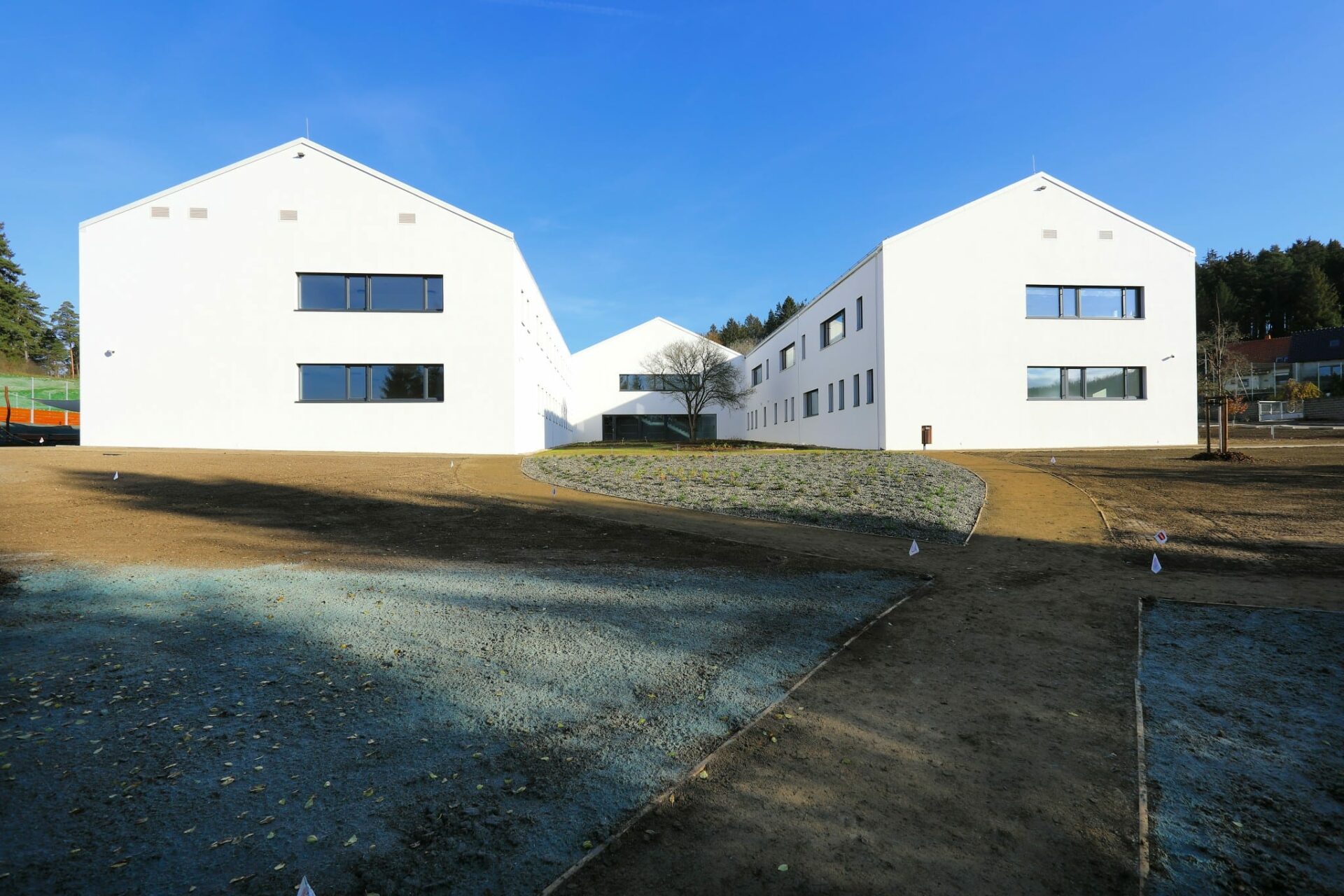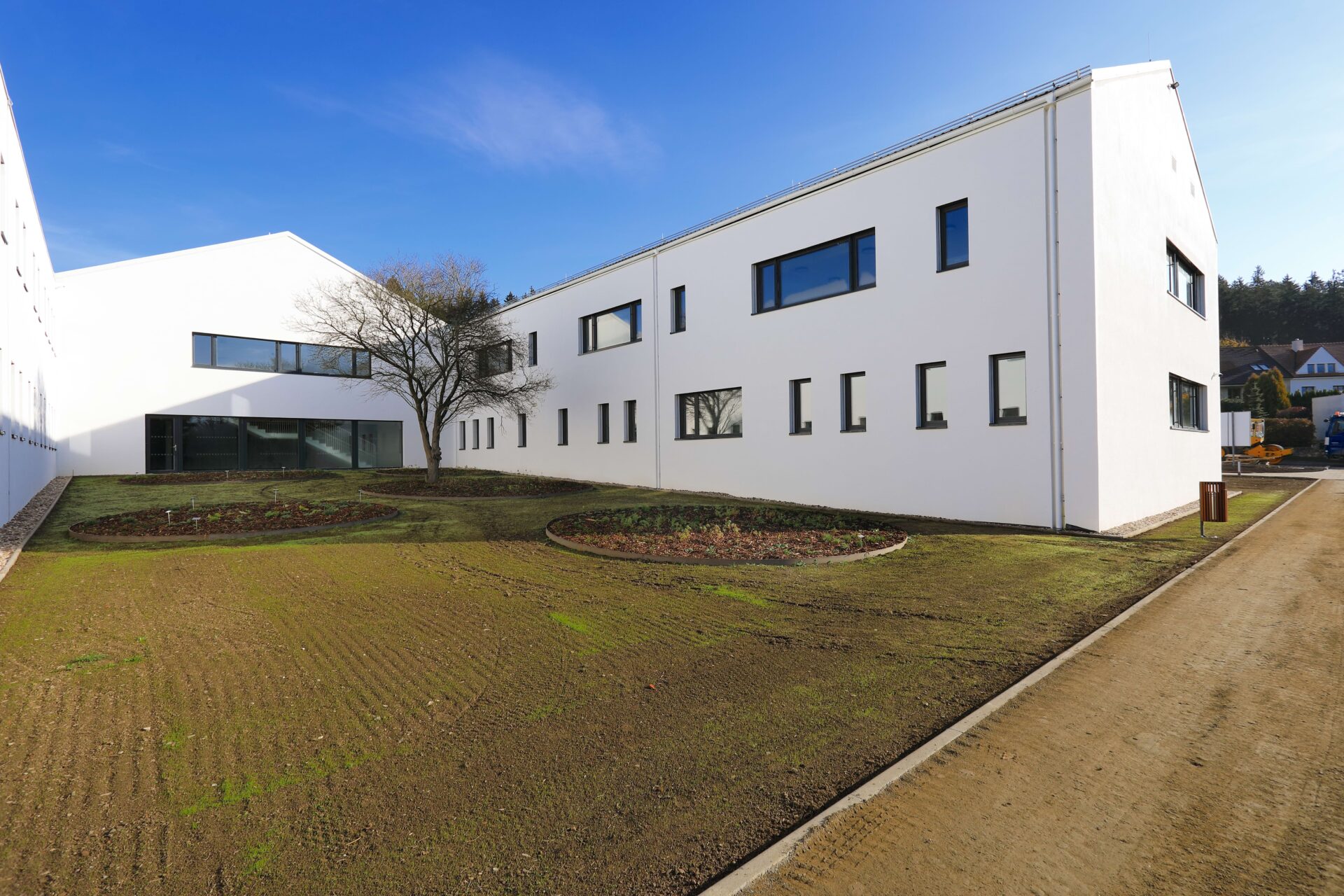 After nearly forty years, a modern multi-building complex on the outskirts of Ostrava u Macochy in the Blansko District has replaced the original building at this location. The new Children's Sanatorium has increased its capacity to offer accommodation for 78 individuals – children plus escorts for the youngest patients. This rehabilitation facility in the Moravian Karst utilizes the favorable climate of Imperial Cave, which provides a unique hypoallergenic environment. Pediatric patients will spend 2 to 3 hours a day here (in active training and rest); during the rest of the time, the environment "cleanses" itself.
"The karst cave, which is helping children, is a gift we've received from nature. We have augmented it with the new facilities that we're opening today. Here stands a modern building with new equipment, a school, a pool with both french windows and a view of the landscape, and a relaxation area around the sanatorium including a children's playground. I would like to thank all of those who have been involved in this," said Jan Grolich, Governor of the South Moravian Region.
"As part of month-long stays, children will also be getting an education. There's an independent school with 4 classrooms directly in the sanatorium, and this is new, because previously the children needed to cross over to the local elementary school in Ostrava u Macochy for their studies," stated Jiří Nantl, Deputy Governor for Education, Healthcare, and Smart Region Strategy.
"Currently, we've seen evidence of an increase in allergic diseases; another constant problem is the treatment of atopic eczema. A four-day stay in the Sanatorium and Speleotherapy Centre provides positive support for ailing children's immune systems; it results in improving chronic illness and reducing medicines. Ideally, stays should be repeated. We're happy that on March 1, the sanatorium will be filled with both self-reliant children as well as young children age 6 and under, who will be coming with a parent," stated Kateřina Bednaříková, Director of the South Moravian Children's Sanatorium, describing the facility's benefits.
Under the jurisdiction of the Moravian Karst Protected Landscape Area, the sanatorium is an architecturally interesting building that uses renewable energy sources and has low operational costs. Its construction, including the project design, was undertaken by a contractor's association led by the company VCES a.s. "I'm very happy that together with our partners – Adam Rujbra's architecture studio and the company ENESA – we have been able to participate in realizing one of the first Design-Build projects for an investor from the public sphere," stated Pavel Chalupa, Production Director and Member of the VCES Board of Directors, adding "With the architects' ingenuity, the knowledge of buildings that integrate sustainable energy provided by our colleagues from the company ENESA, and our experience with realizing Design-Build projects in the private sector, it was possible to recast our collective strengths to forge a complex that fits in with the local landscape and provides young patients and their escorts with a modern environment for therapeutic visits."
Moreover, the sanatorium building encompasses a dining section (a complete catering operation with two cafeterias), a physical therapy section (with a pool, sauna, Podhájský aerosol facility, gym, and inhalation therapy), a healthcare section (an outpatient clinic, examining room, isolation ward, and nurse's station), and utilitarian areas – a locker room for speleotherapy, a drying room for sleeping bags, facilities for employees, storage and technical areas, an outdoor athletics field, an arboretum, and parking areas.
"The Children's Sanatorium with Speleotherapy Centre won second place in the category Best Achievement for Public Projects, as judged by Neplejtvák 2021. It also had great success when it received a gold medal in the Smart City 2021 contest for the category that included government projects. It was also selected by the judges of the OECD and European Commission to be one of the three best contracts awarded in 2021 in the category of Sustainable Procurement as part of the PROCURA+ contest," stated Vladimír Šmerda, Councilman for Investment.
Design-Build methods, which the South Moravian Region used to construct this important project, made it possible to fabricate all of the technological aspects using the most modern methods. Thanks to its unique resolution, the entire project embodies maximum consideration not only to the environment, but also most importantly to the children who will be treated here for respiratory ailments. For example, there's even innovative ceiling heating, which limits the accumulation of dust. Temperature management has been resolved on an individual basis for separate rooms, and the system also controls the humidity levels.