New Load-Bearing Construction is Being Erected at the Logistics Park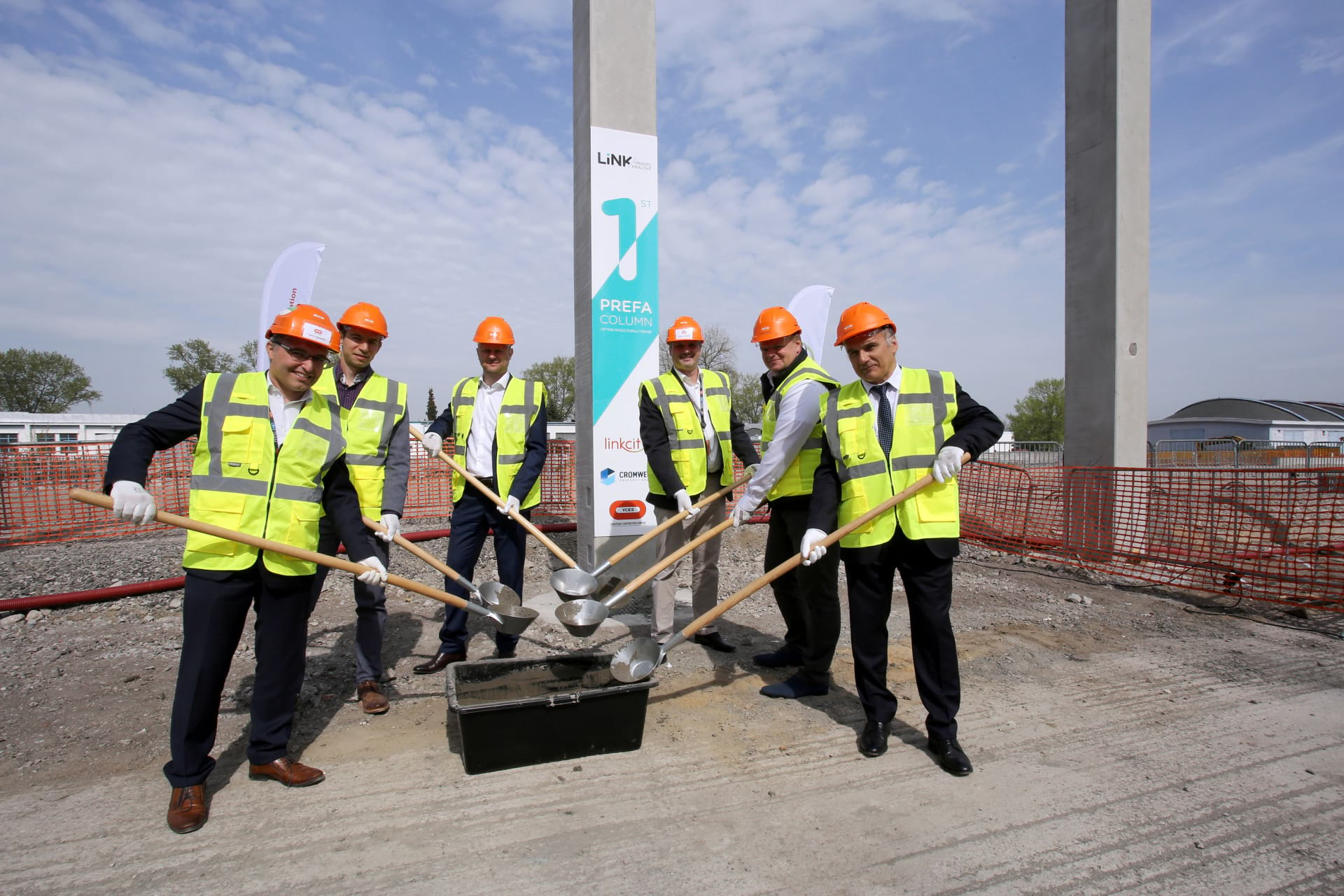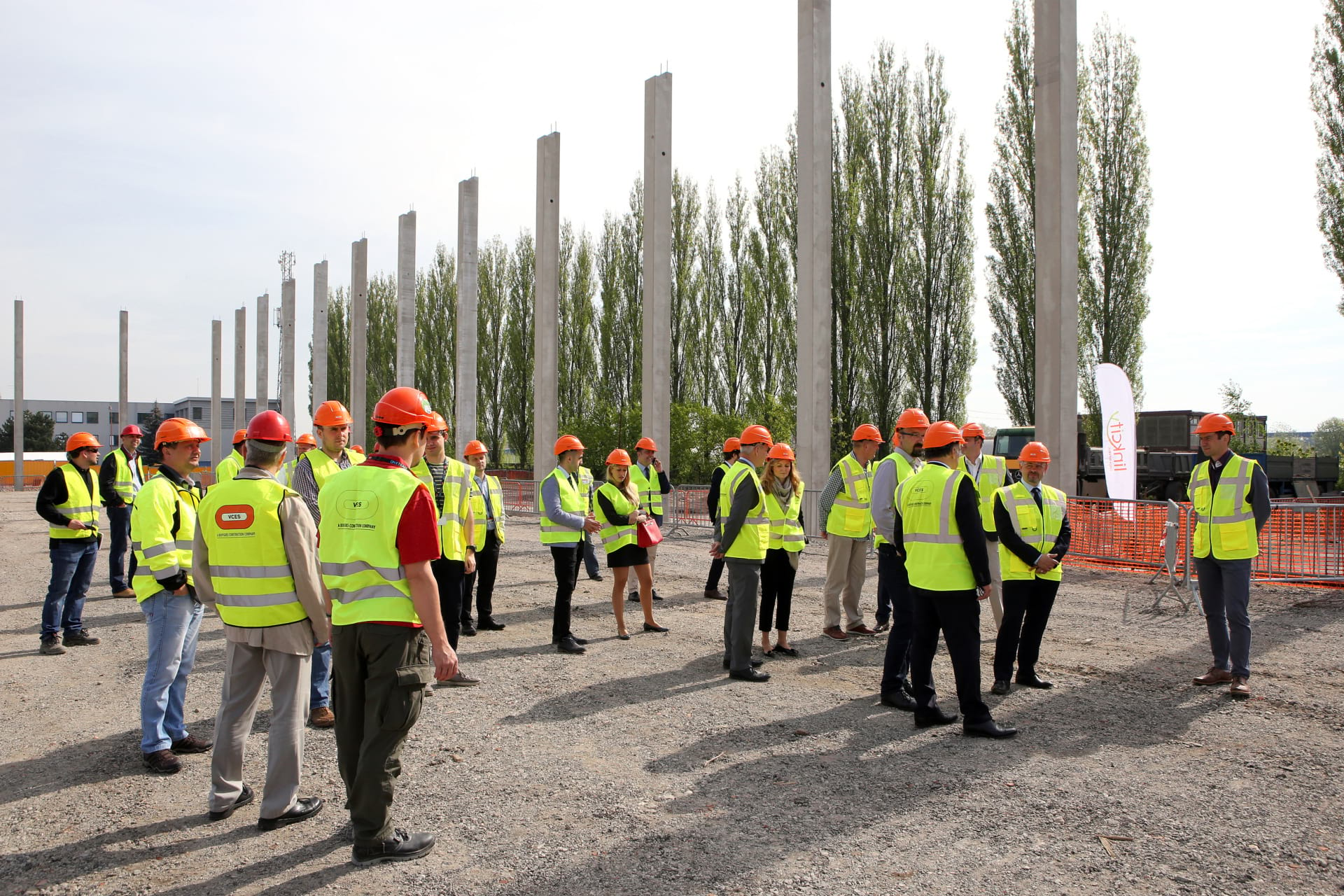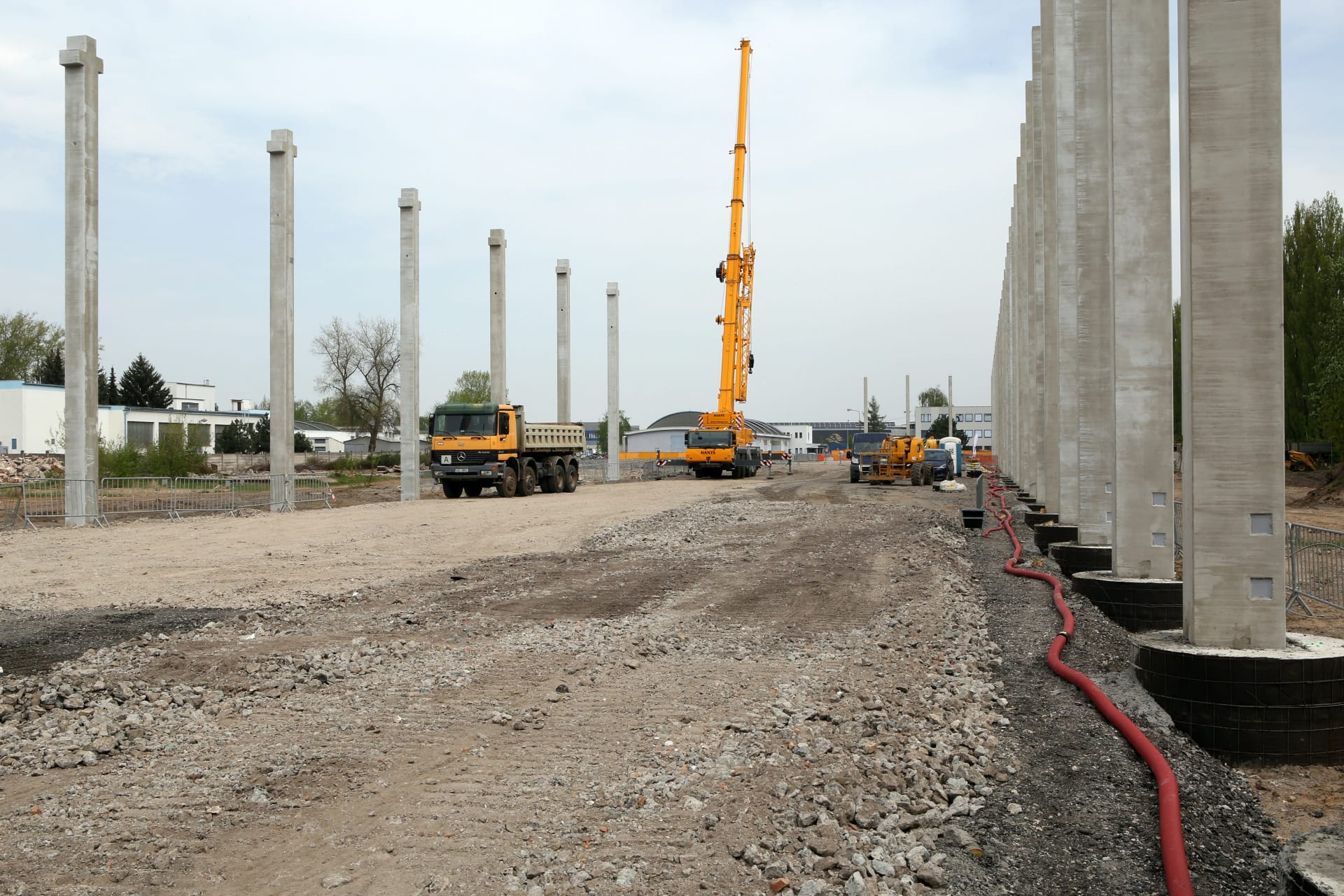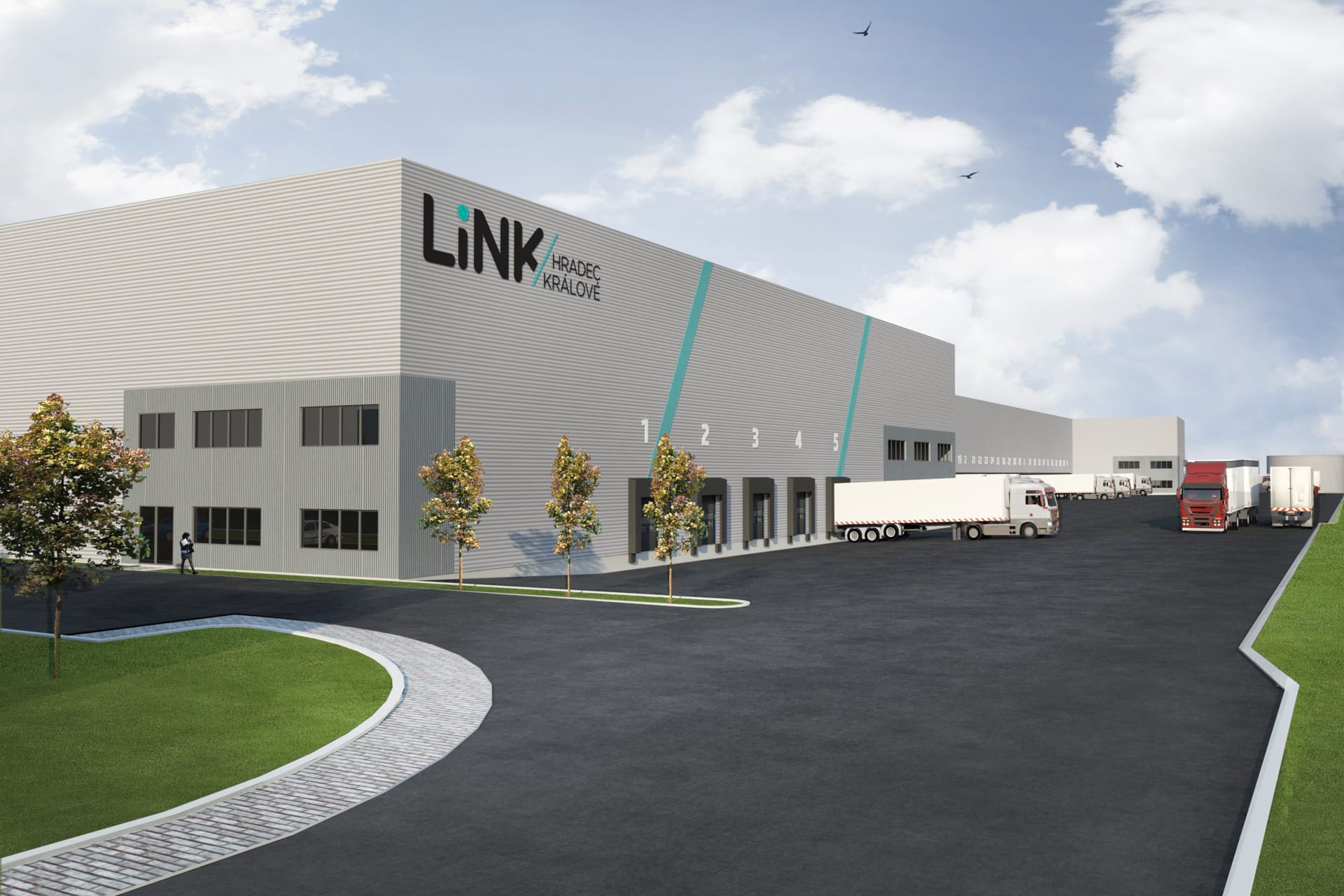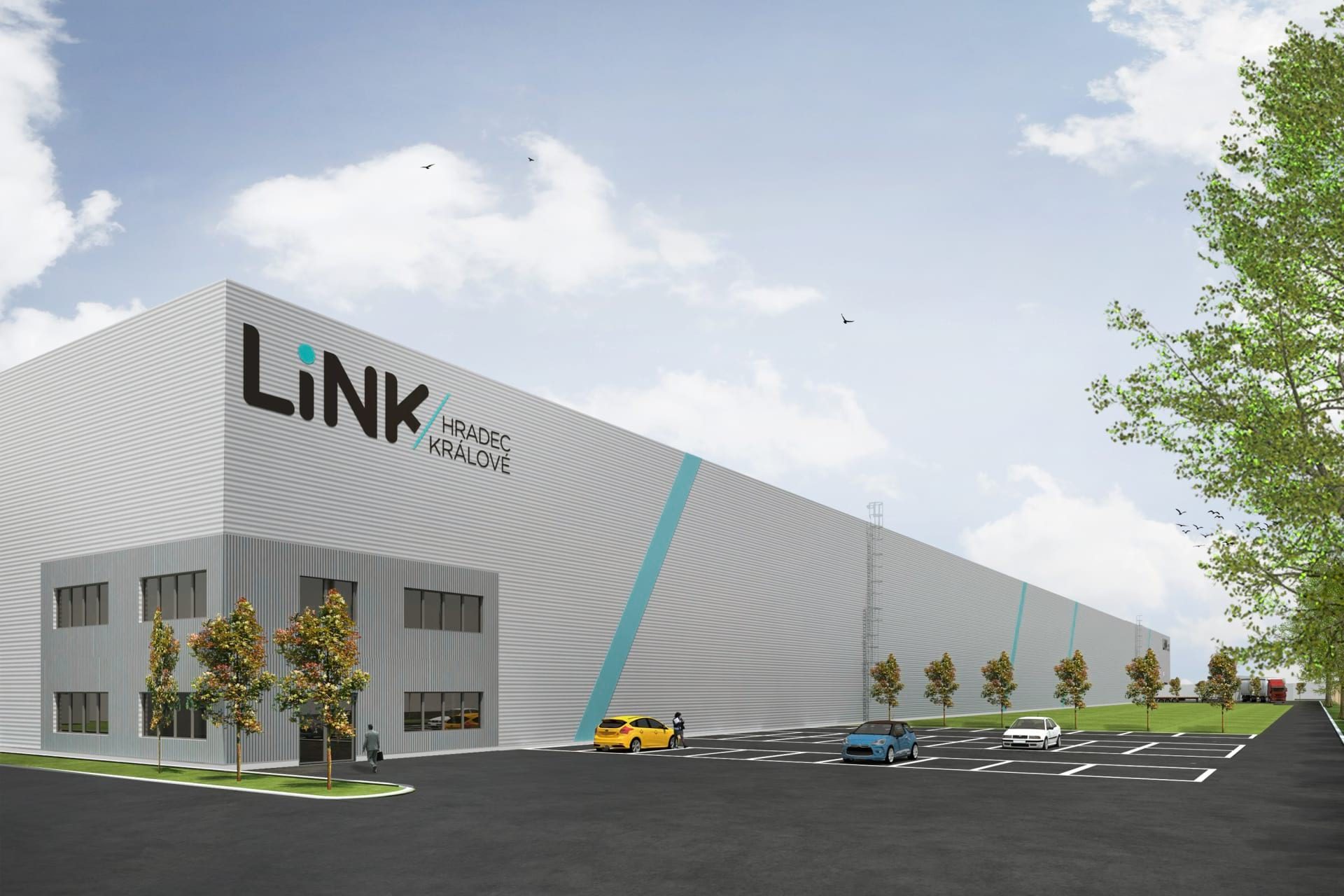 Construction work on the first industrial project under the Linkcity umbrella is at full tilt, and the VCES complex in Hradec Králové is being definitively transformed into a new transport and logistics park. The important event for propelling the construction into its next phase is the ceremonial raising of the prefabricated construction's symbolic first column. This event took place on Monday, April 23, 2018 with the participation of construction teams from the developer – the company Linkcity Czech Republic, the building contractor – the company VCES a.s., and representatives of the companies DACHSER and GEBRÜDER WEISS, the future tenants.
The logistics park offers more than 8,000 m2 of Class A surface area for lease. Two decisive tenants are sharing the majority of the space. Designed according to their needs, the solution appealed to German DACHSER and Austrian GEBRÜDER WEISS, Europe's premier providers of logistics services.
LiNK Hradec Králové has been designed with BREEAM's high level of green certification and using modern BIM technology. The technology used for the solution made it possible not only to lower operational costs for the property's maintenance and management, but also to improve the quality of the employees' working environment in the warehouses and administrative areas. Among other things, it has sufficient daylight, views of greenery, LED lighting, etc. There is even a bus stop for employees right in front of the complex.
The completion of the logistics park is planned for September of this year, and it will be the first of three currently planned logistics projects. Together with projects in Olomouc and Slovakia's Nitra, Linkcity is offering more than 180,000 square meters of leasable surface area under the name of LiNK Logistic Industry.