Cybernetics center completed for CZK 1.4 billion
VCES continues its successful partnership with CTU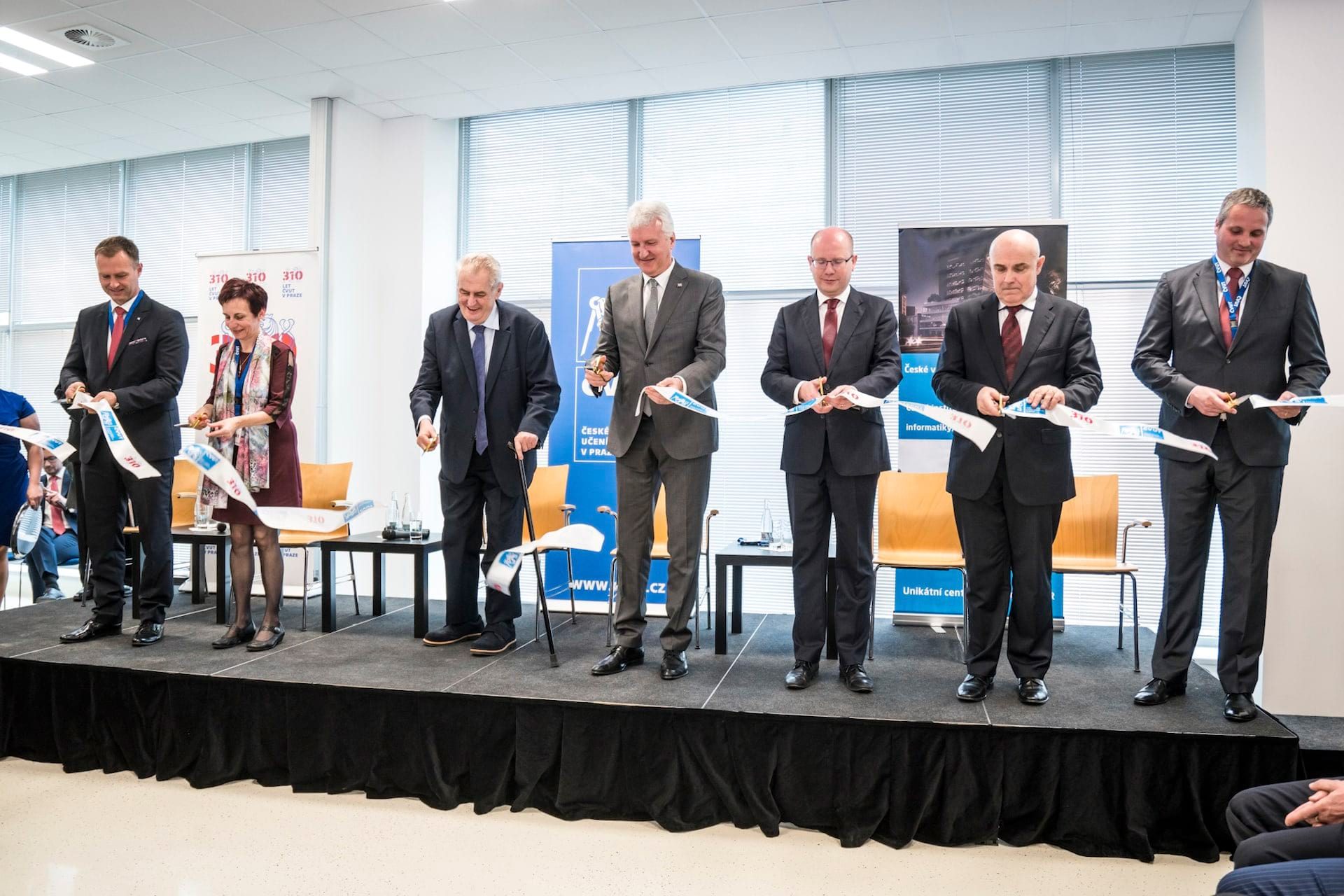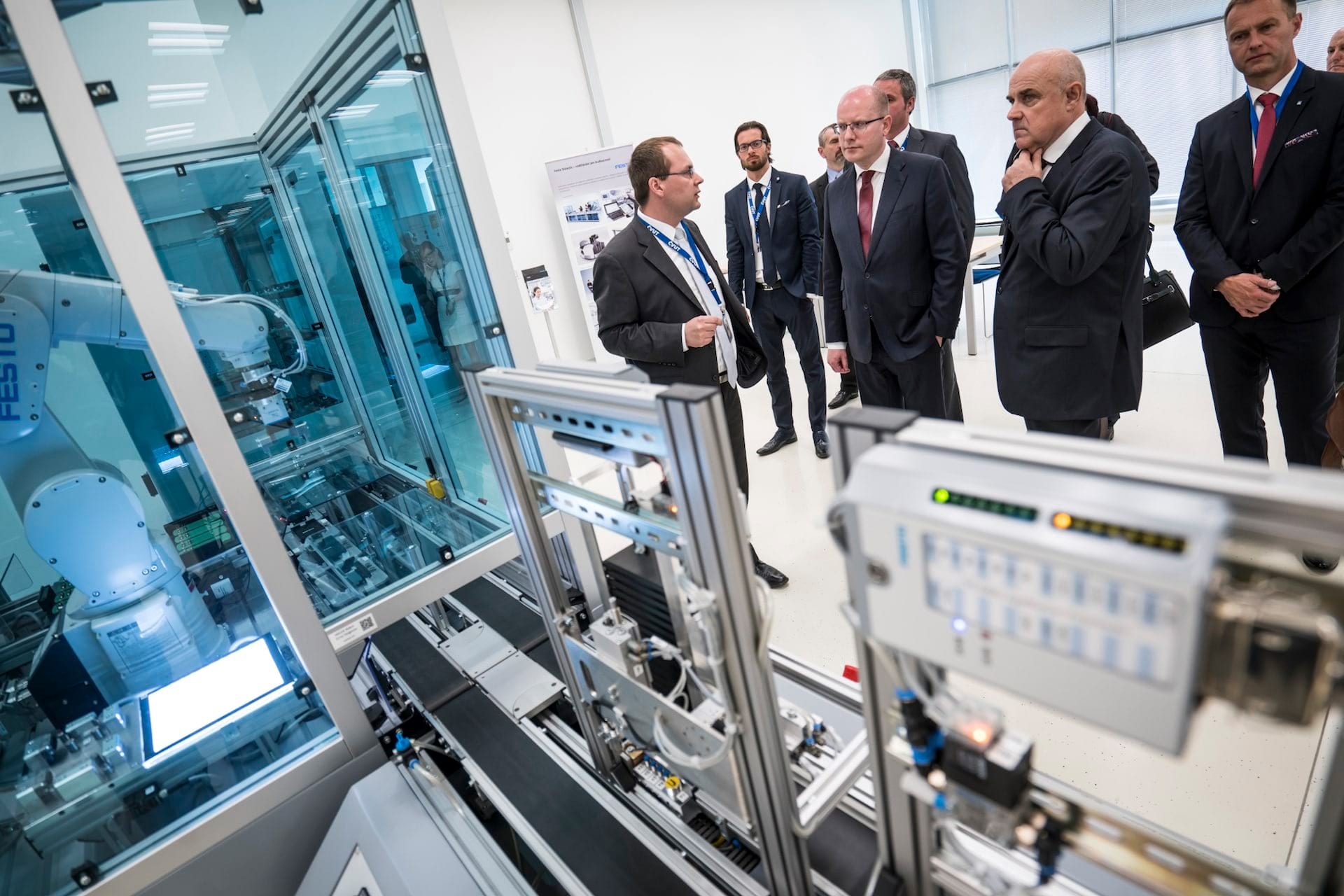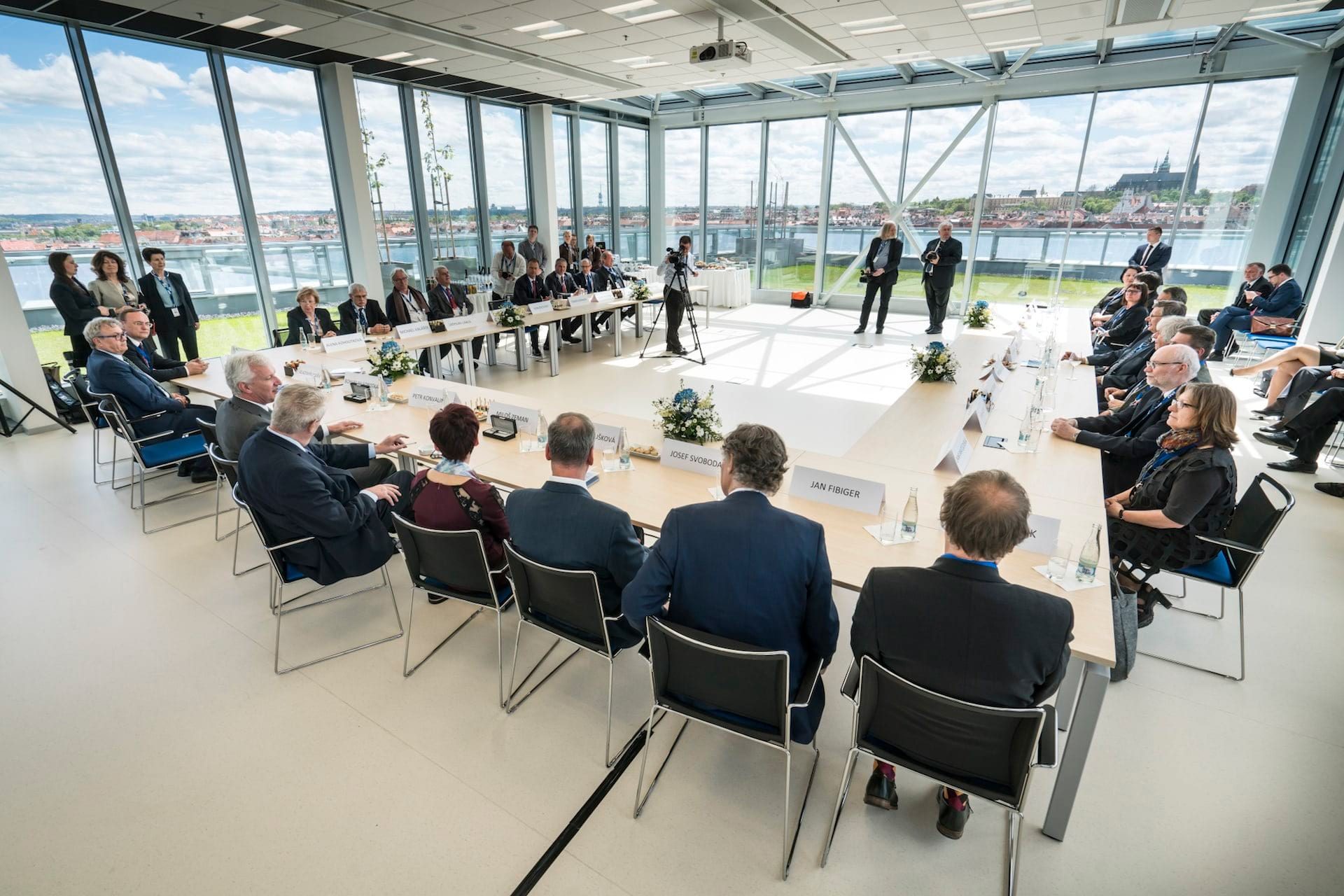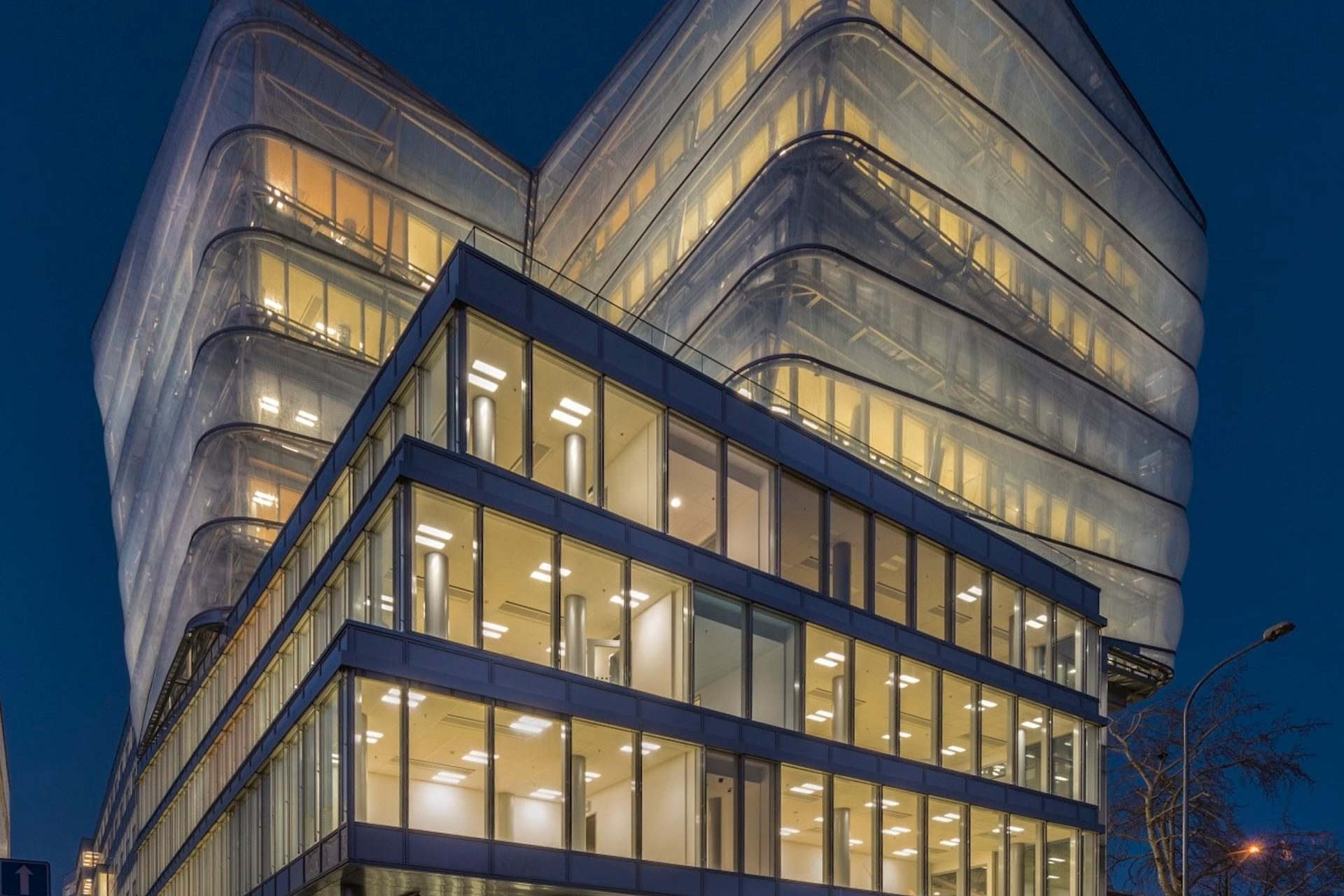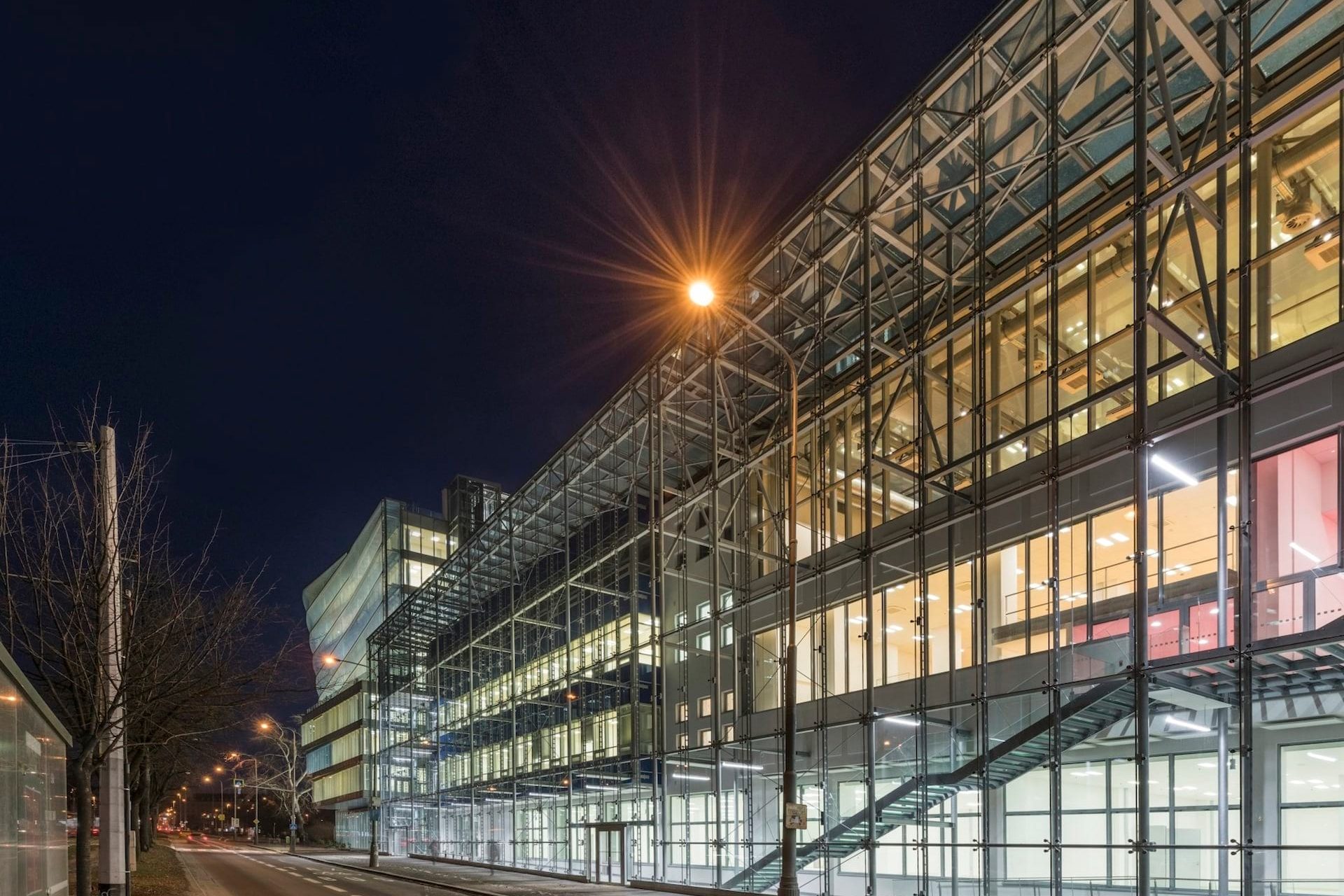 On Tuesday, May 2, the new building at the Czech Technical University in Prague (CTU) – the Czech Institute of Informatics, Robotics, and Cybernetics (CIIRC) – was ceremoniously handed over to CTU's rector, Petr Konvalinka, and the institute's director, Vladimír Mařík. Other guests were present at the handover ceremony, including the Czech Republic's president, Miloš Zeman, and prime minister, Bohuslav Sobotka.
The company VCES continues its successful partnership with CTU in Prague and, after the Faculty of Architecture, it has now completed another significant academic scientific workplace for CTU, this time as part of a contractor association with the company HOCHTIEF CZ.
CTU will use the new spaces as the main offices of a higher education institution that gathers together exceptional science across the fields relating to informatics – the Czech Institute of Informatics, Robotics, and Cybernetics (CIIRC). It will also hold the Rector's offices, a number of Electrotechnical Faculty's departments, and part of CTU's Computing and Information Center. Overall, the new buildings offer functional floor area by 34,000 m2 and create facilities for 1,600 people.
The project, whose total value was CZK 1.4 billion, is composed of two parts. The first is the new construction, in the form of a ten-story building with three underground floors and automated parking with a capacity of 188 parking spaces intended for CTU teachers and employees. The second part is the original Technical Canteen, which had its ground plan expanded and was converted into seven-story building. Located here are study rooms, laboratories, lecture and presentation spaces, computer classrooms, and a canteen. The buildings are connected in the above-ground sections by two connecting passageways – the first on the ground floor and the second, which has two stories, on the seventh and eighth floors of the new building.
One interesting architectural element is the use of a transparent ETFE (ethylen-tetrafluorethylen) film membrane, anchored to the steel construction of the new building. This is the very first time this type of facade has been used in the Czech Republic.