New Plant Nexen Tire to Grow in Žatec
VCES continues spreading in industry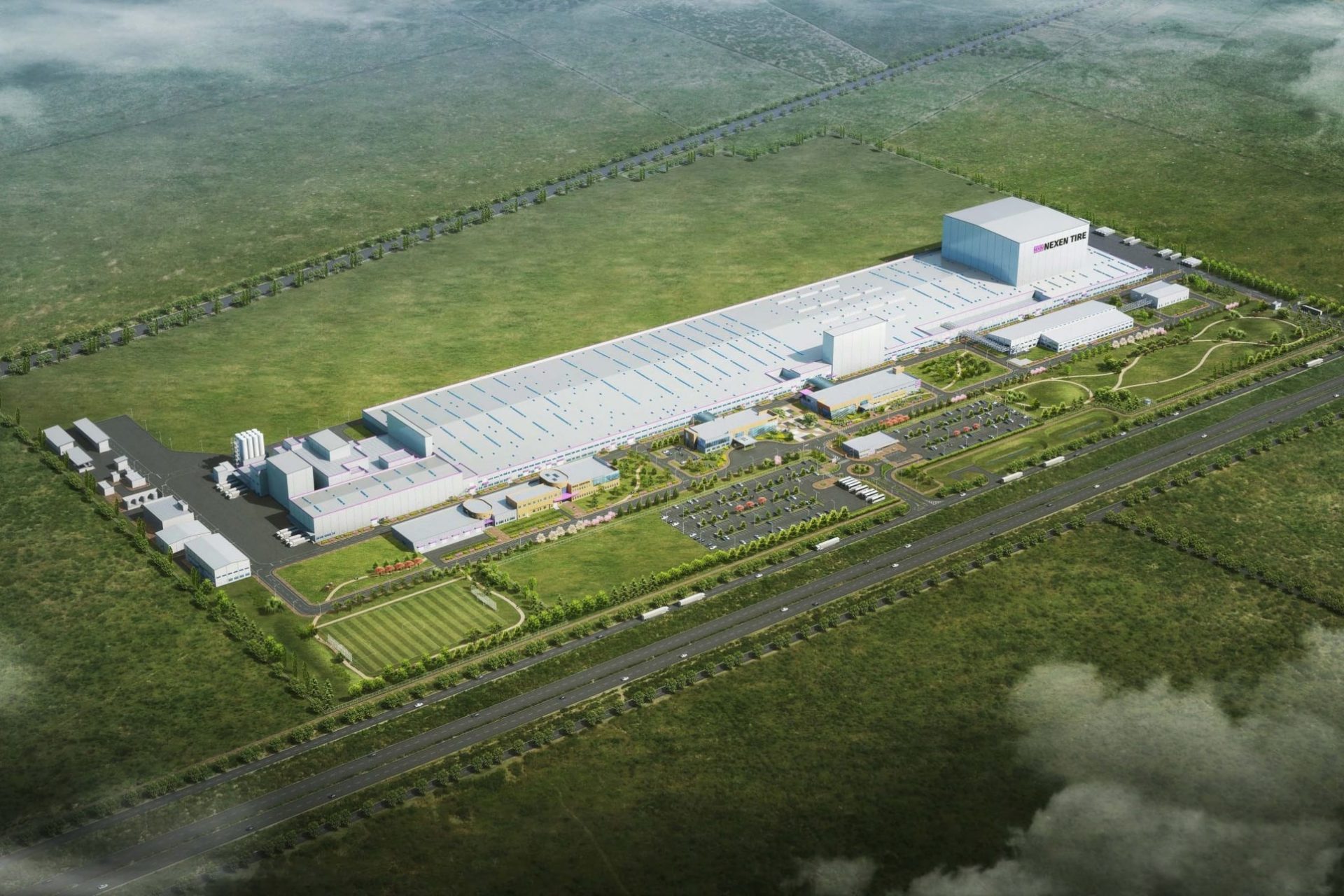 The company VCES is about to start the construction of one of the major present projects in the car industry in the Czech Republic. Construction works on a new plant of the company Nexen Tire, a South Korea tyre manufacturer, have been started in the industrial zone Triangle. It is the first production line of Nexen Tire apart from Asia; its aim will be to supply the European market. The commencement of manufacturing is planned for the second half of 2018.
The large industrial complex shall grow on the area of 64.4 hectares. The plant will focus on the production of tyres for cars and light trucks with expected annual production of 12 million pieces.
VCES has signed the construction contract for the earthworks, the realization of the underground structures, the pile foundations for the production hall and all the adjacent administration and plant buildings, as well as the construction of the structural frame of the production hall of 860 × 90 m and a height of 12.5 m. The frame of the building will combine prefabricated and steel elements; the construction of the part designed for mixing production mixtures will be monolithic. Internal steel construction for technological equipment is a part of the delivery too. The company VCES will have finished the construction works by April 2018. The company Samsung Engineering is going to be the general contractor for the construction.
Nexen Tire is among major world tyre manufacturers. The company operates in 130 countries; the production currently takes place in two industrial plants in Korea and one in China. In the Czech Republic Nexen Tire plans to invest almost 23 billion CZK and employ up to 1 500 people.
The "Project Nexen" is another extraordinary success for the company VCES in industrial buildings. VCES has been currently carrying out another prestigious building work in car industry – a paint shop for Jaguar Land Rover in Nitra, Slovak Republic. For the second time, the company VCES has been recently demonstrating its ability to fulfil high expectations of investors in major projects and to be the best in offering solutions meeting their requirements.