Construction works begin on new production plant of Pepperl+Fuchs Manufacturing
The foundation stone ceremony held on 14 March 2019 marked an official start of construction works on a new plant of Pepperl+Fuchs Manufacturing in Trutnov. By May 2020, VCES is going to complete the new facility, which will manufacture industrial automation sensors. With the site located in Krkonošská Industrial Zone, the new factory will join the ranks of other top manufacturers of electrical and electronic equipment already present in this area.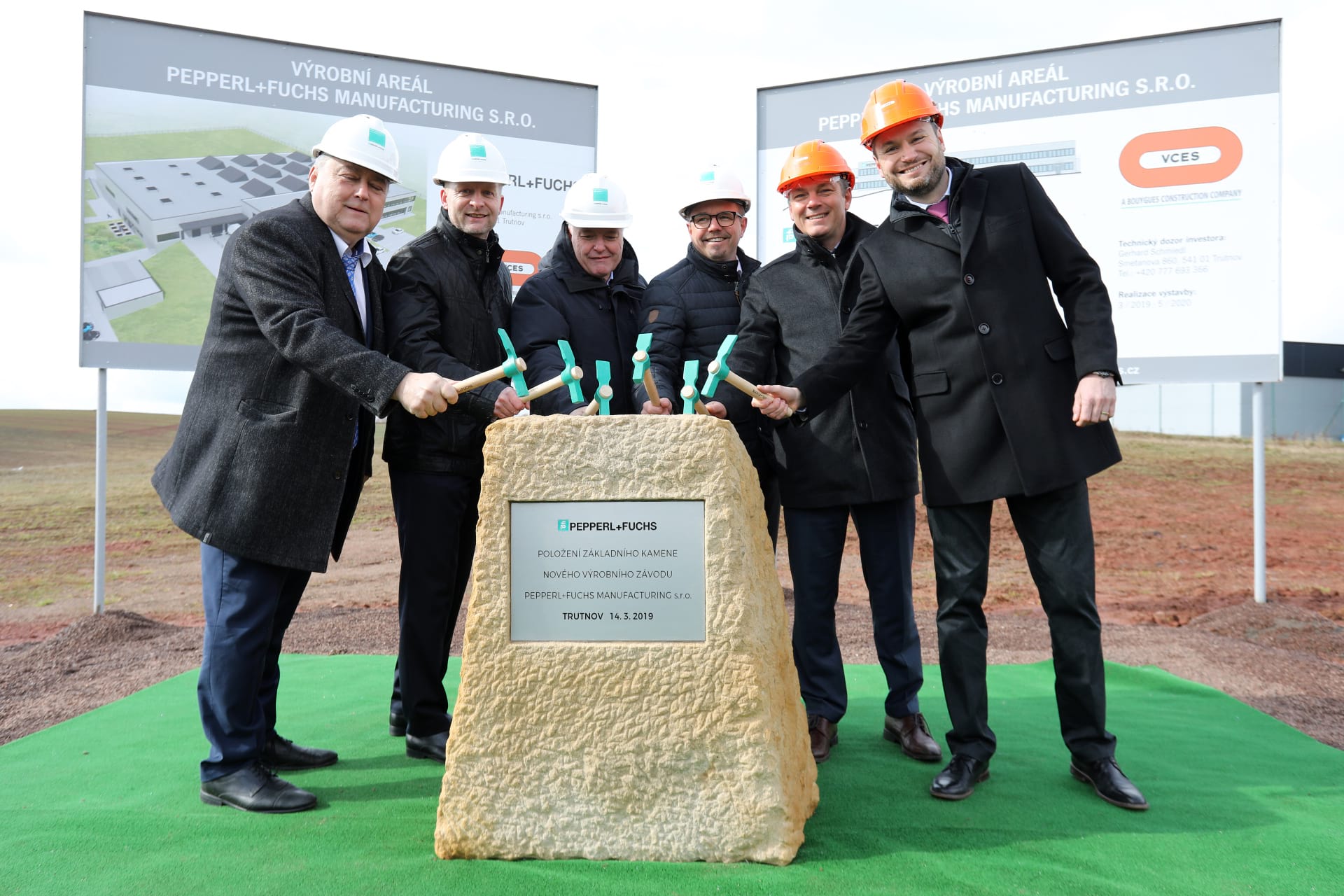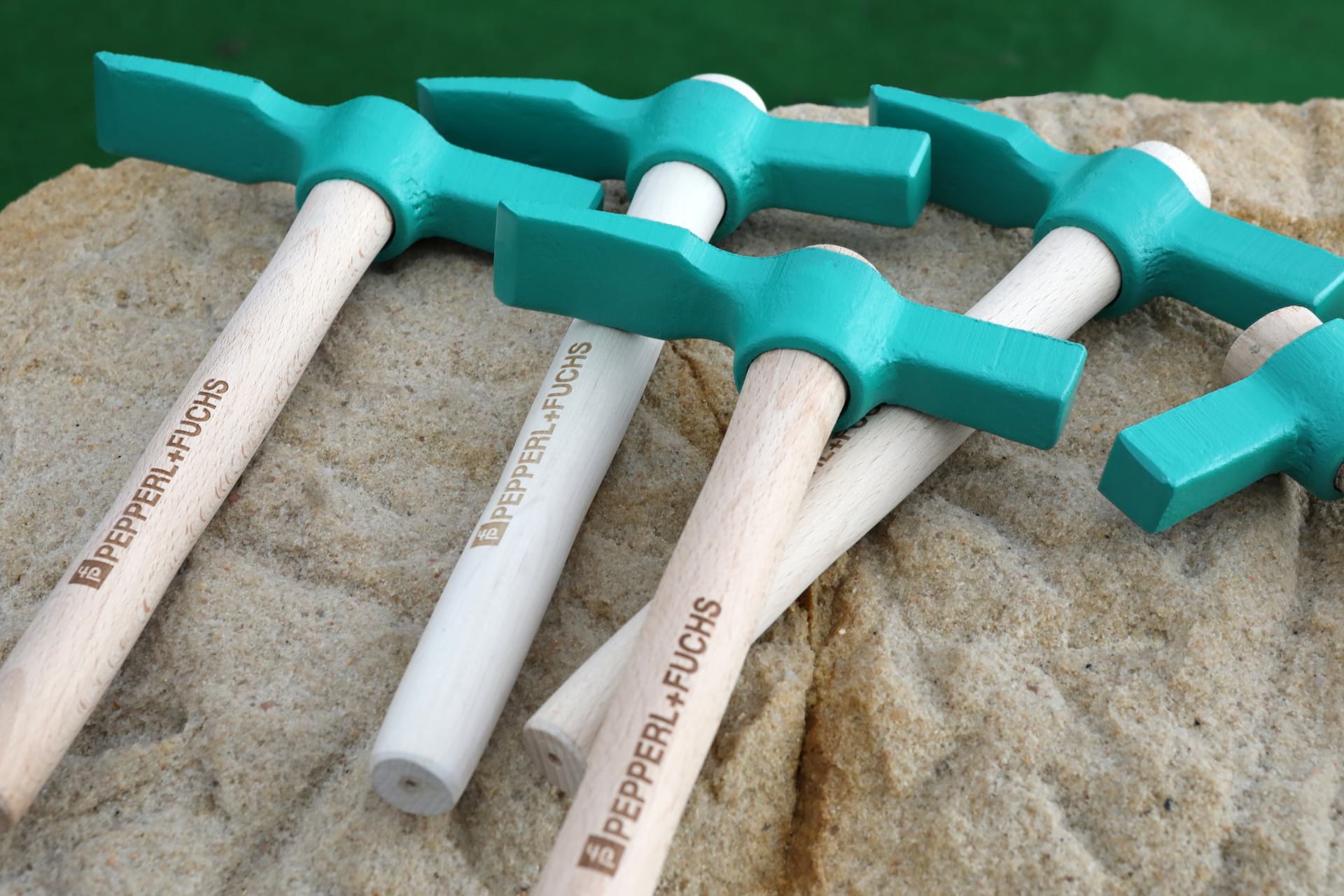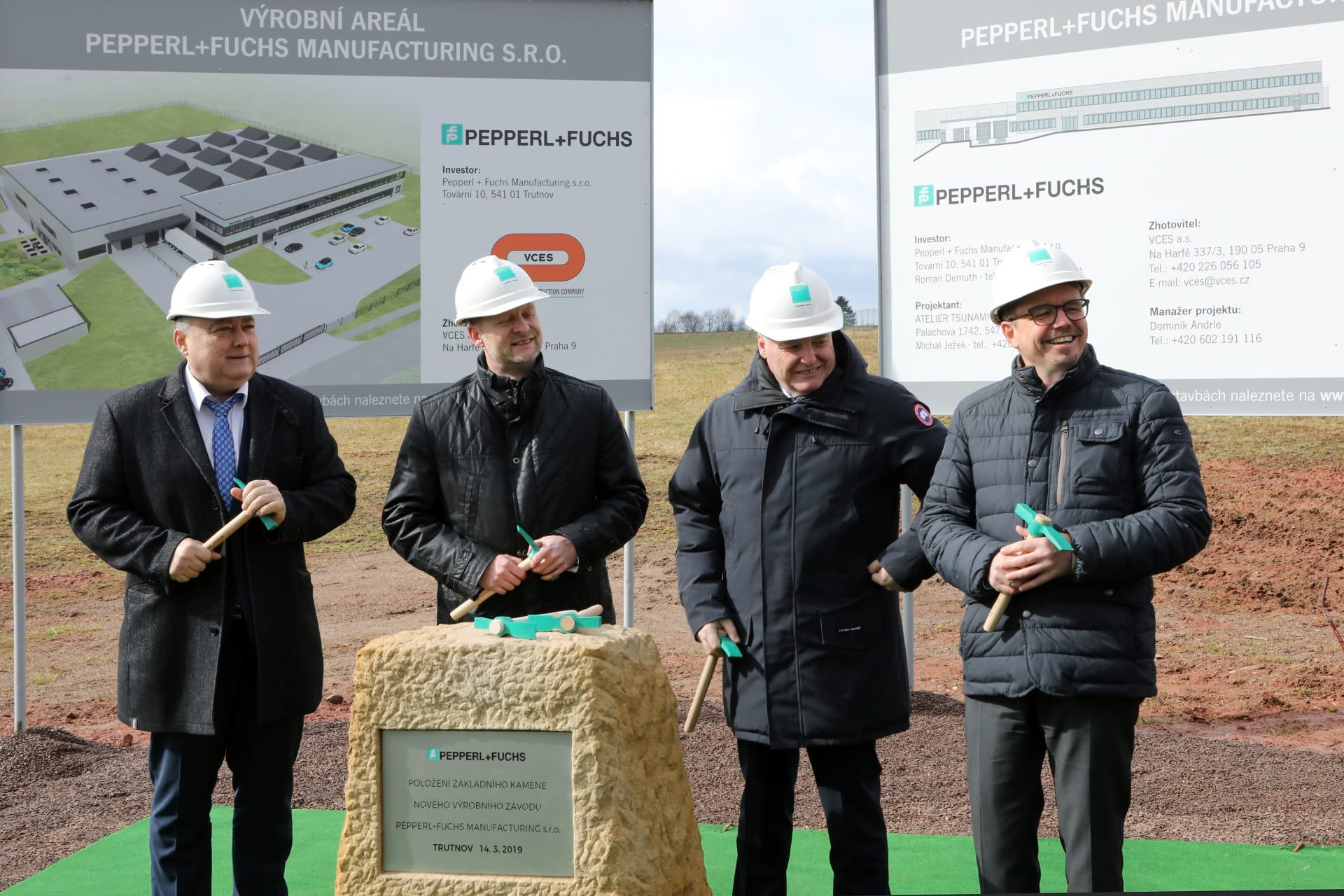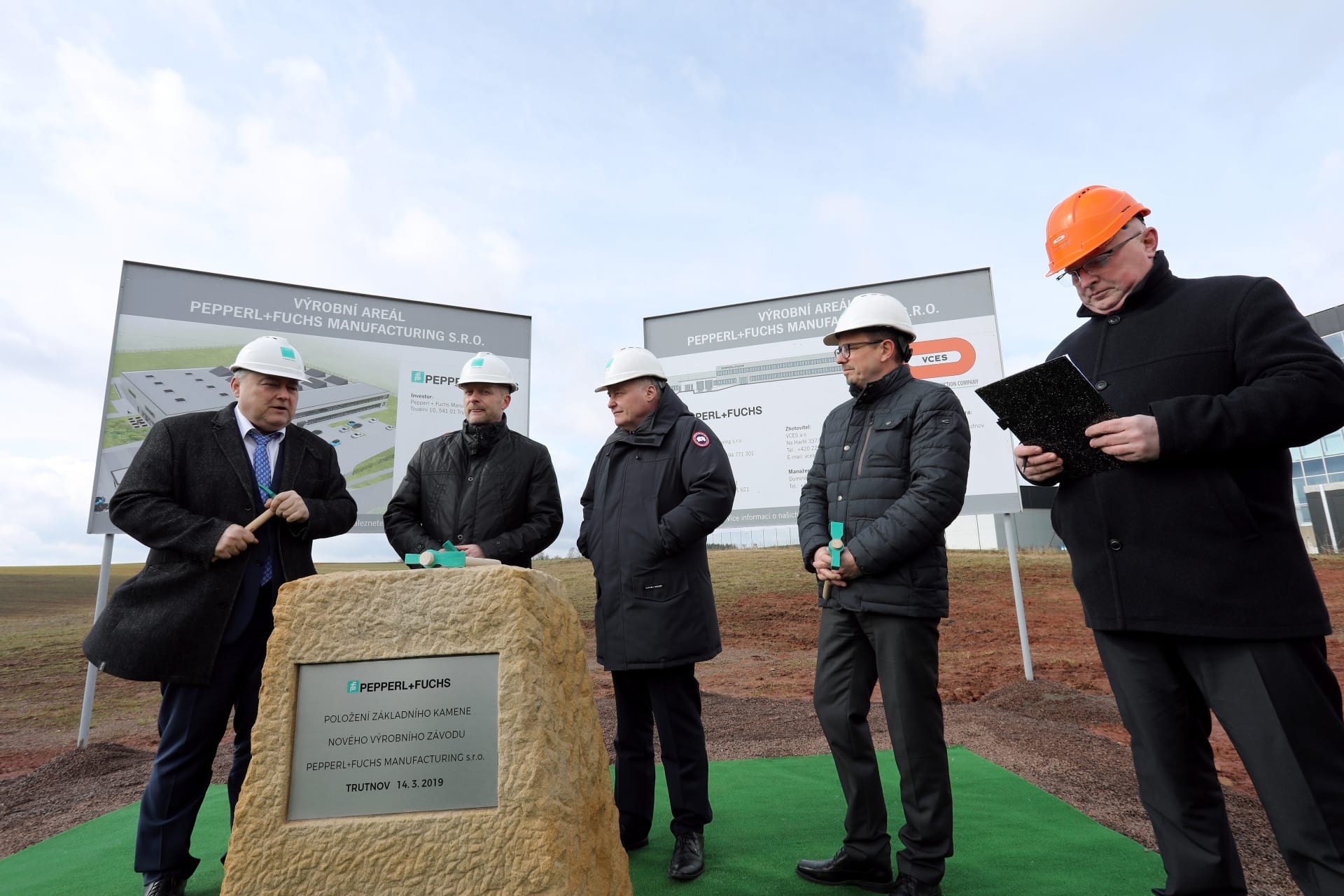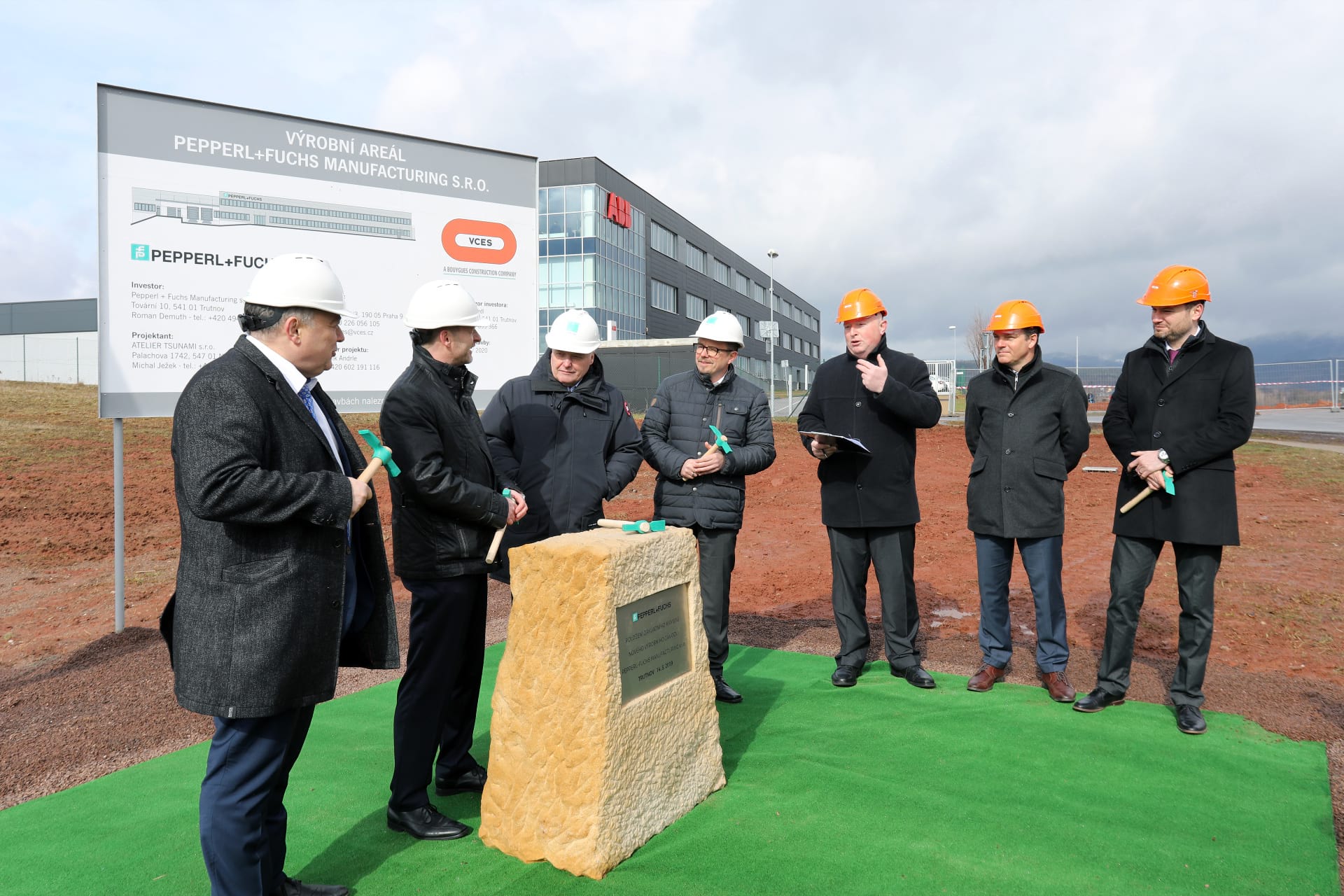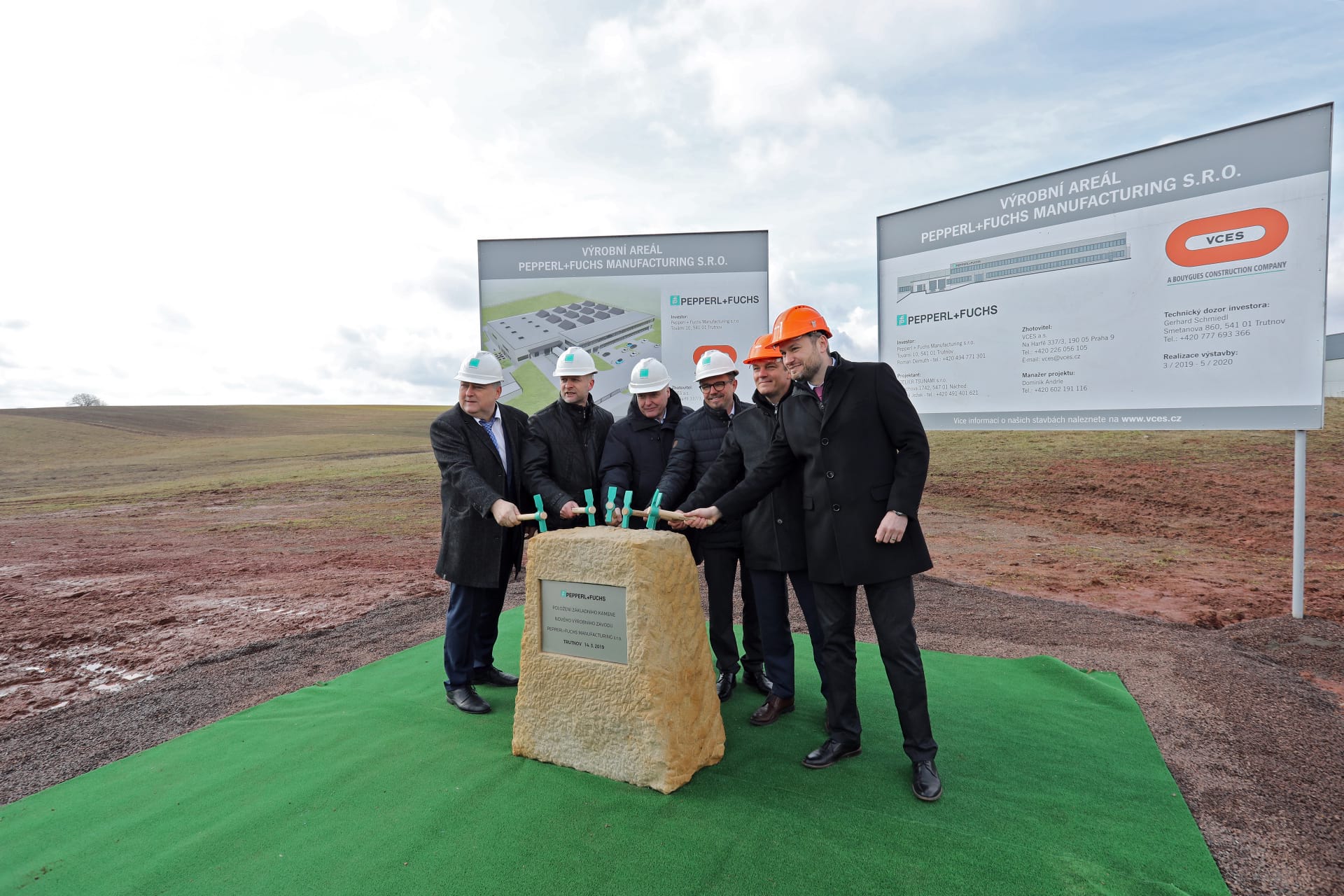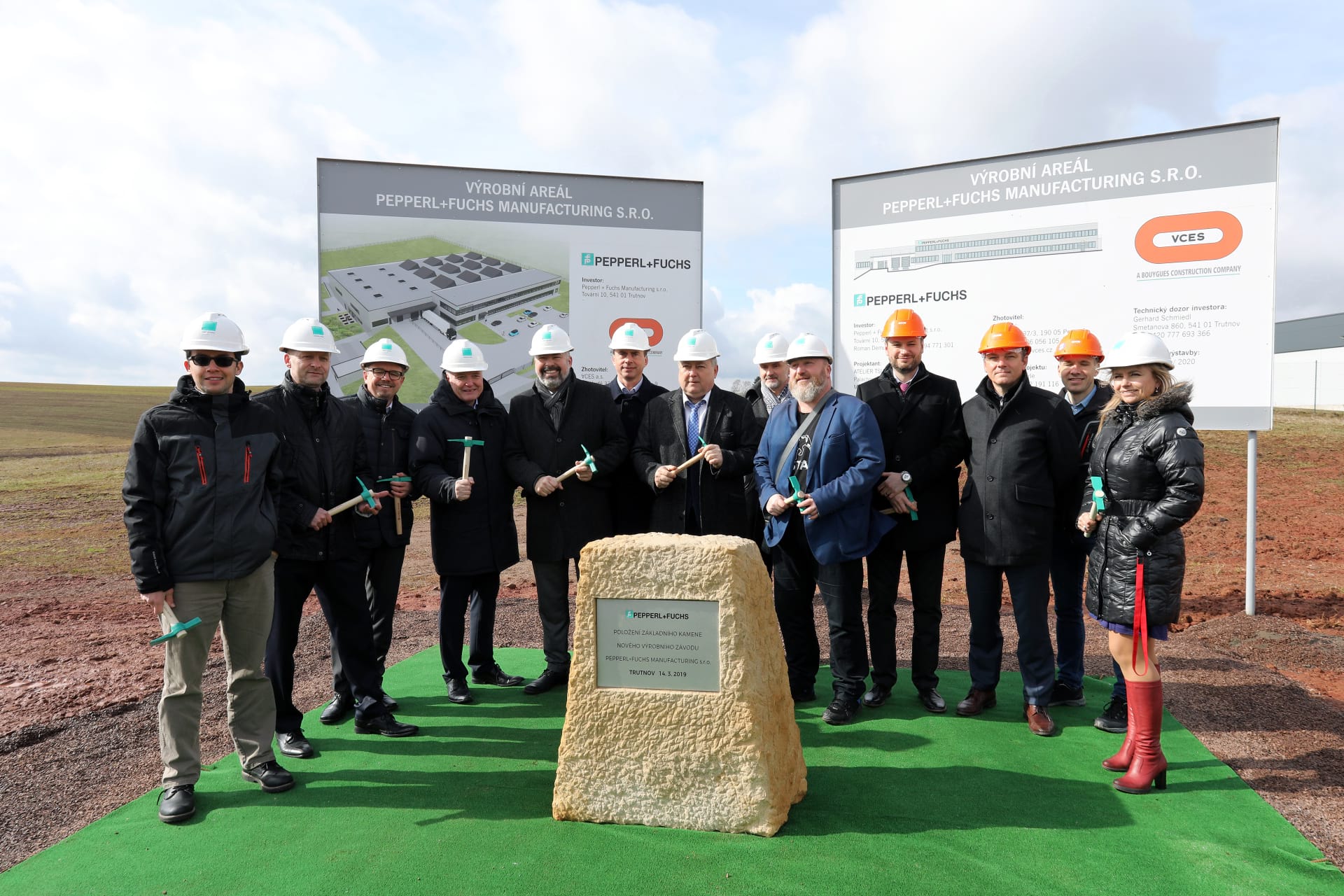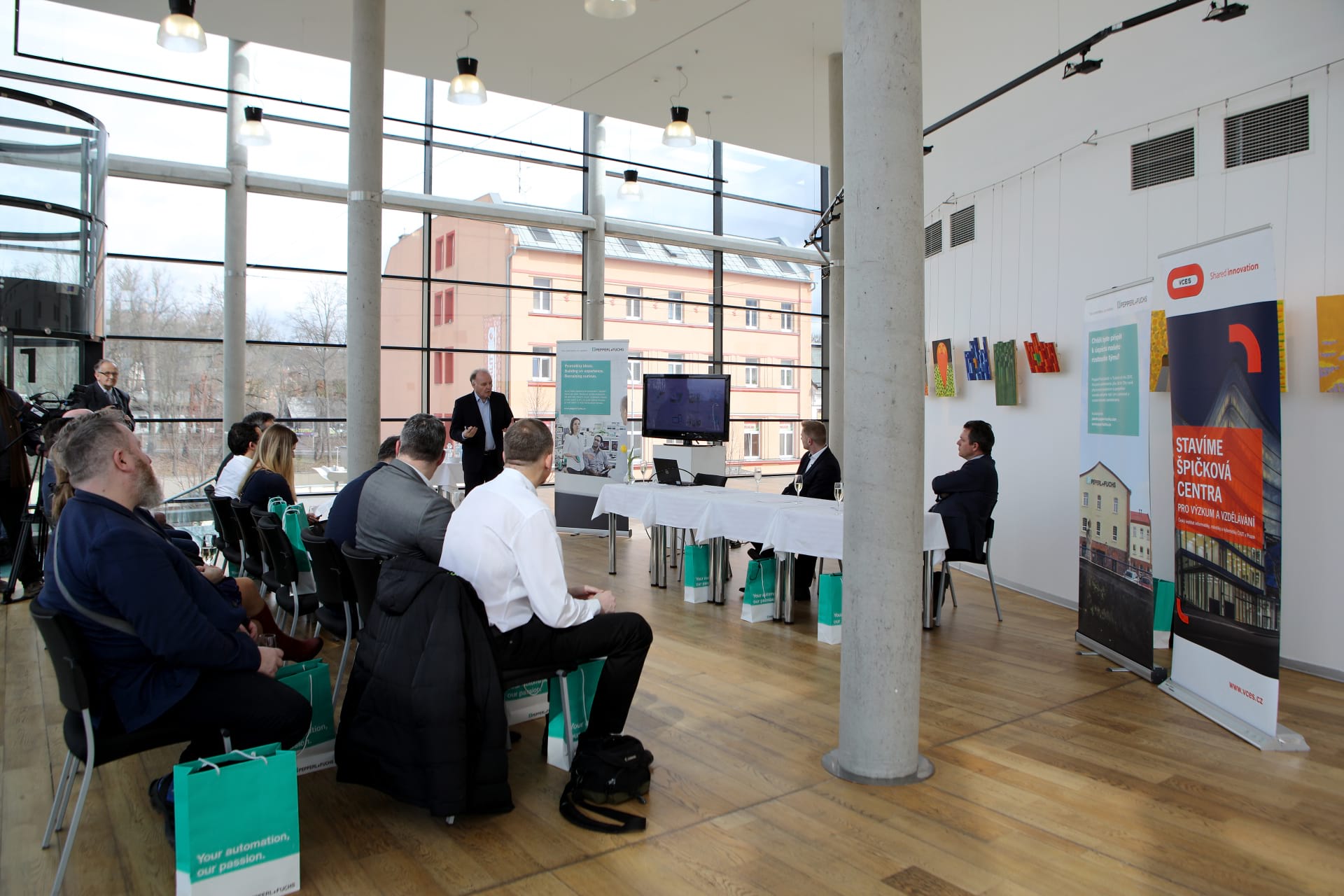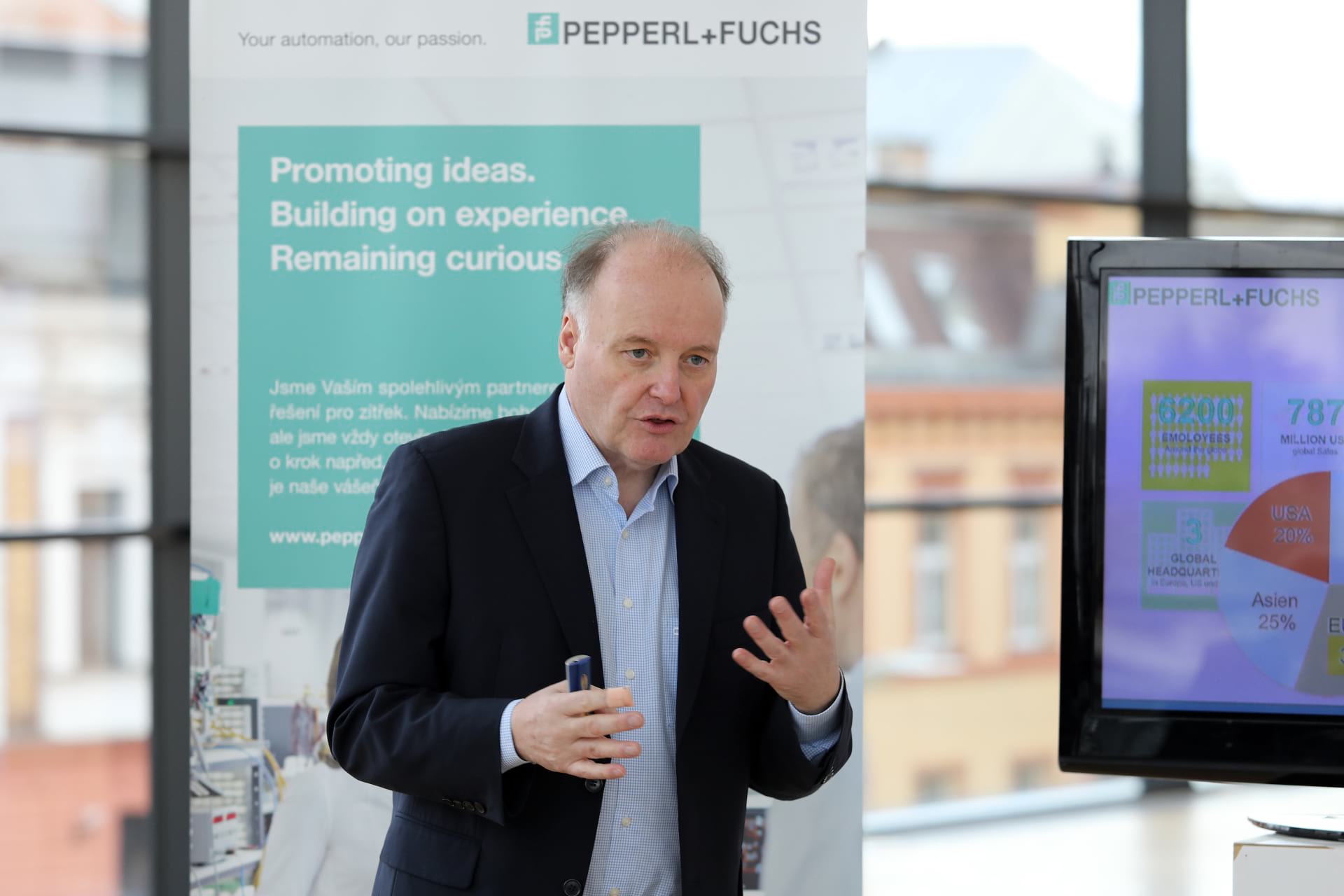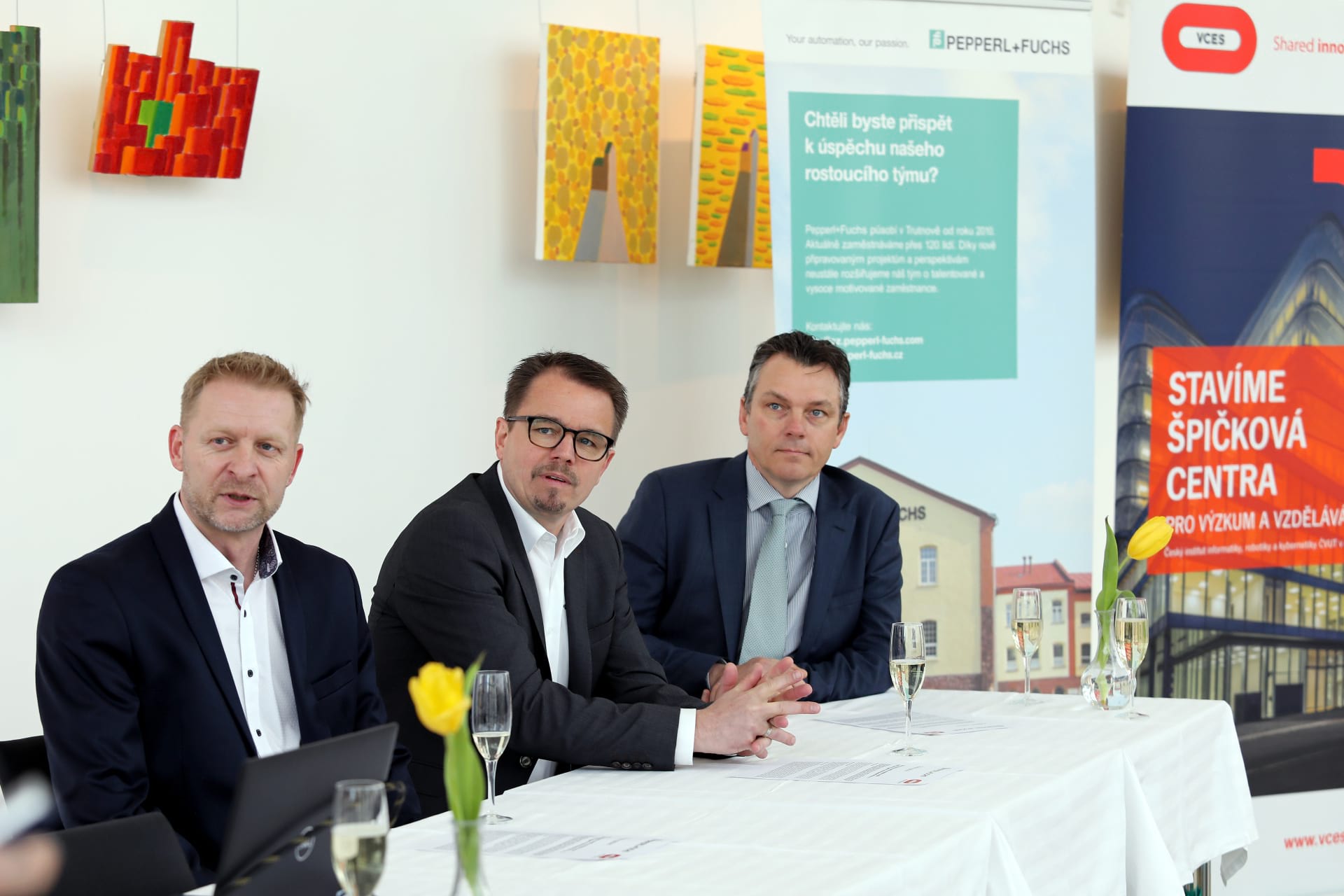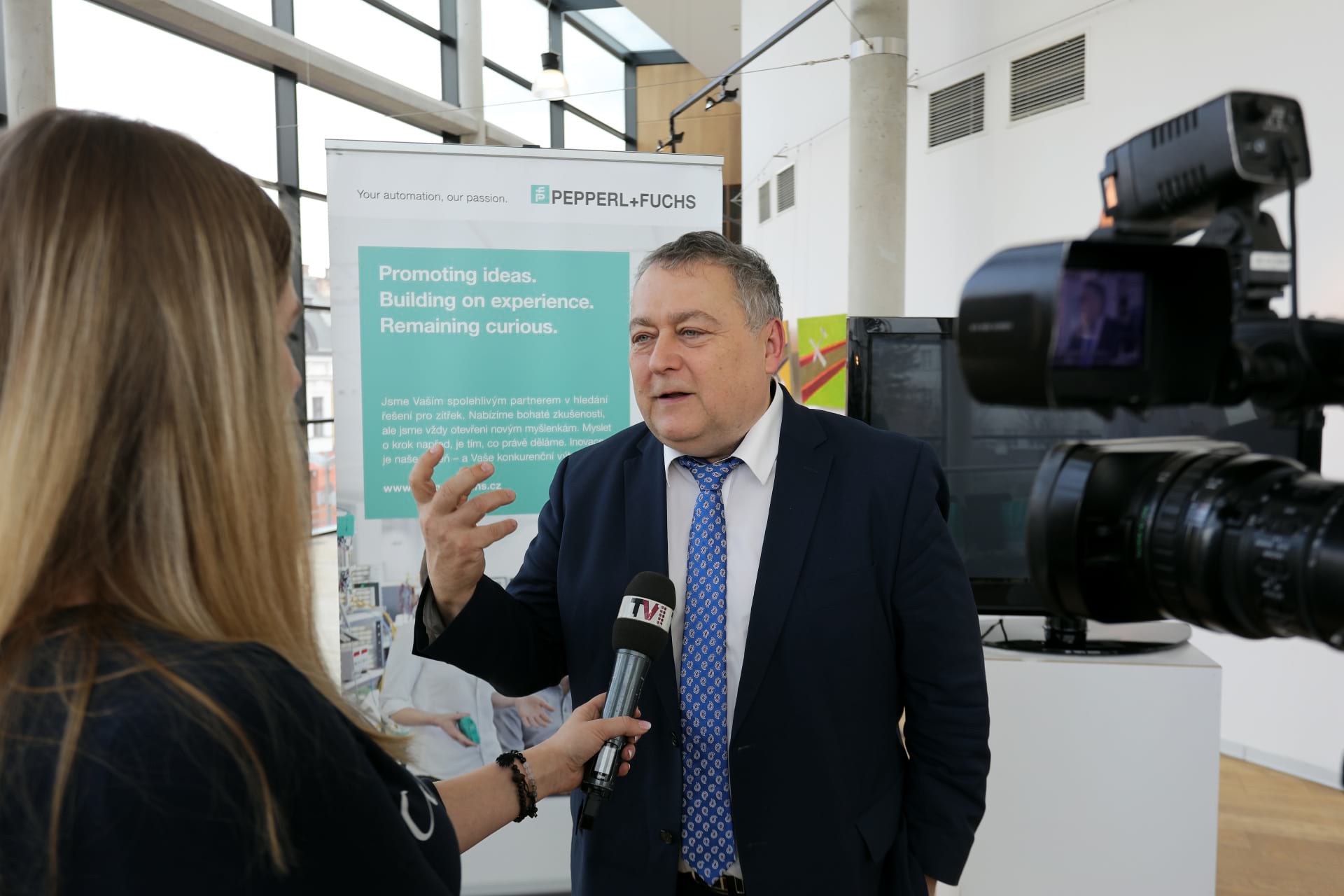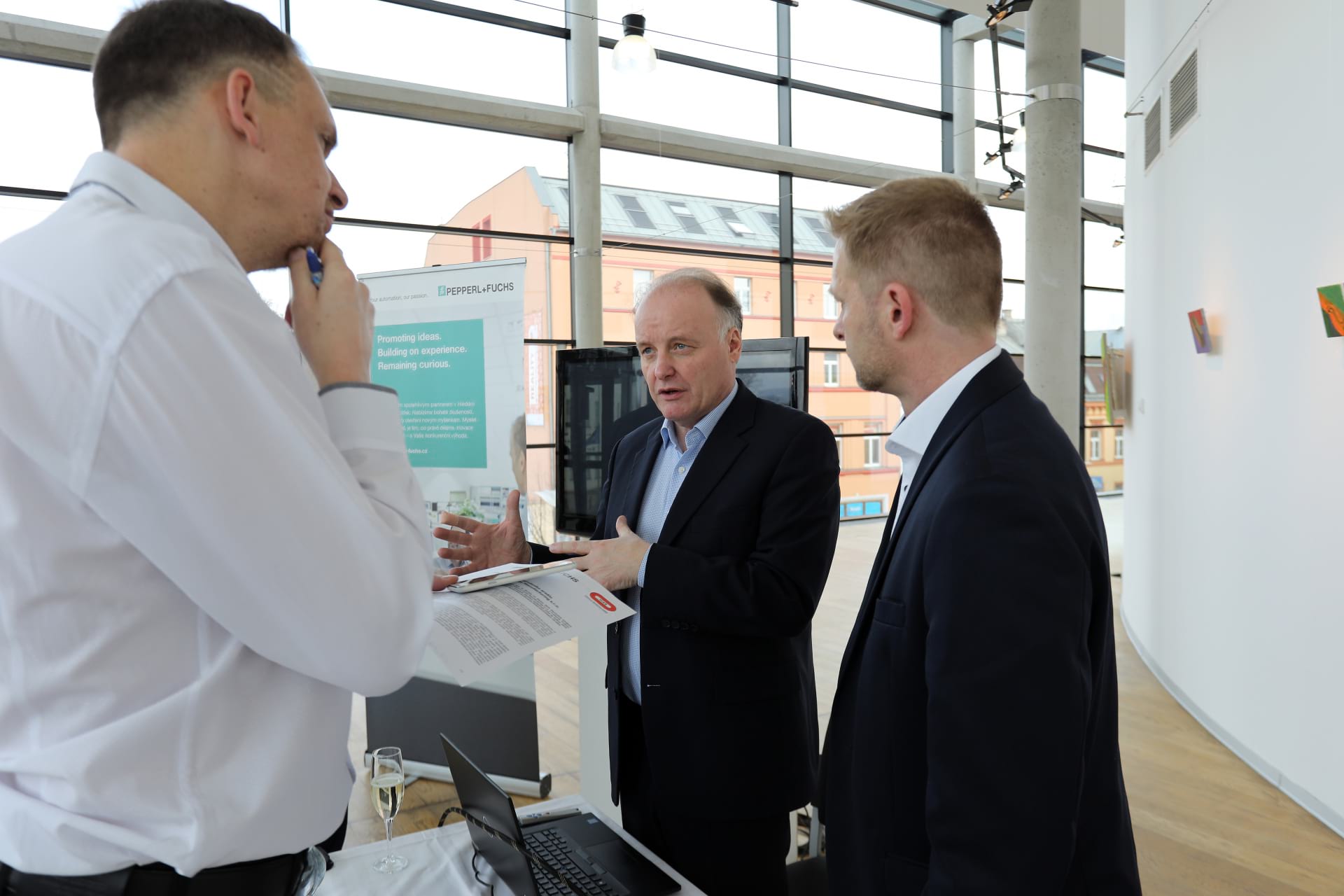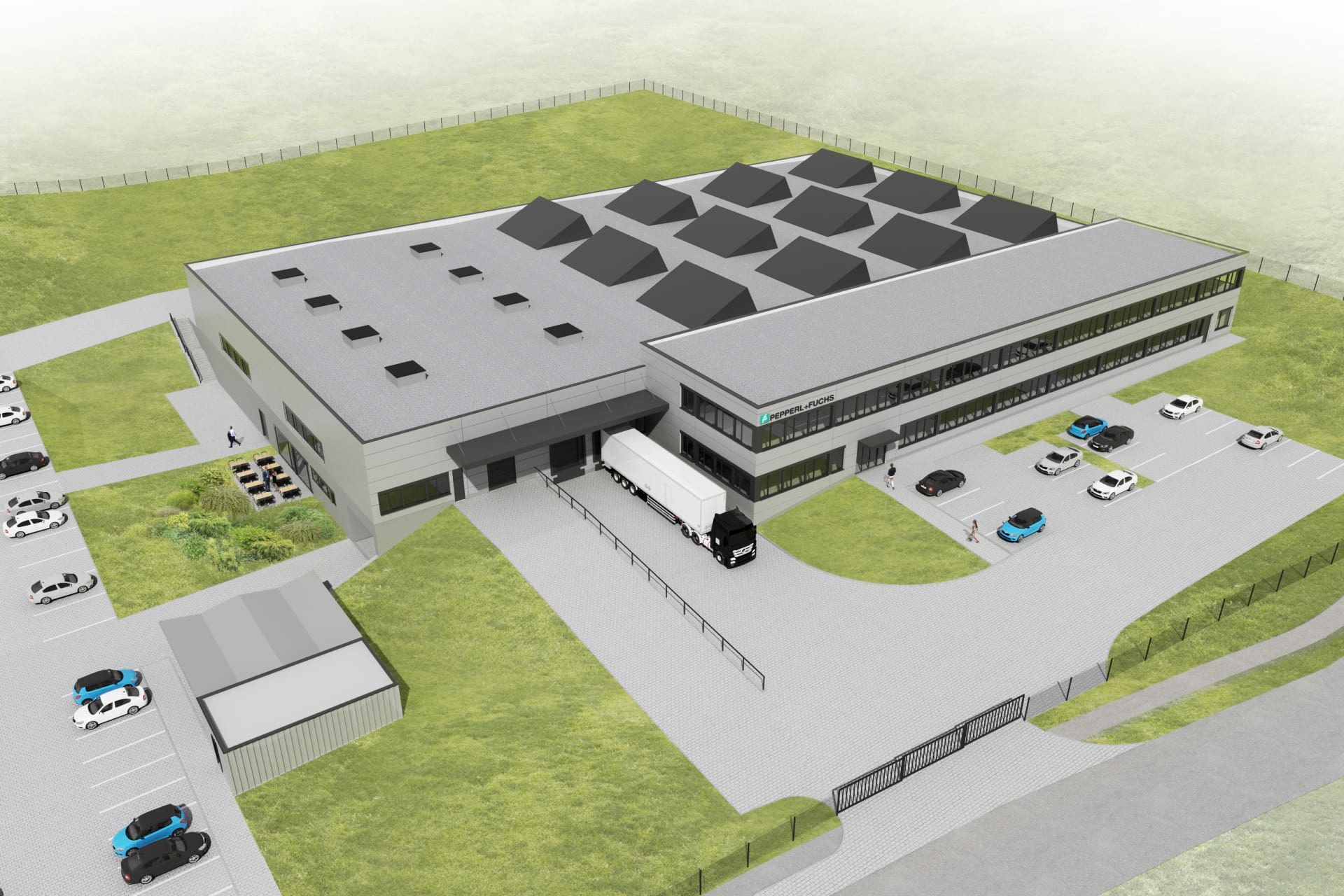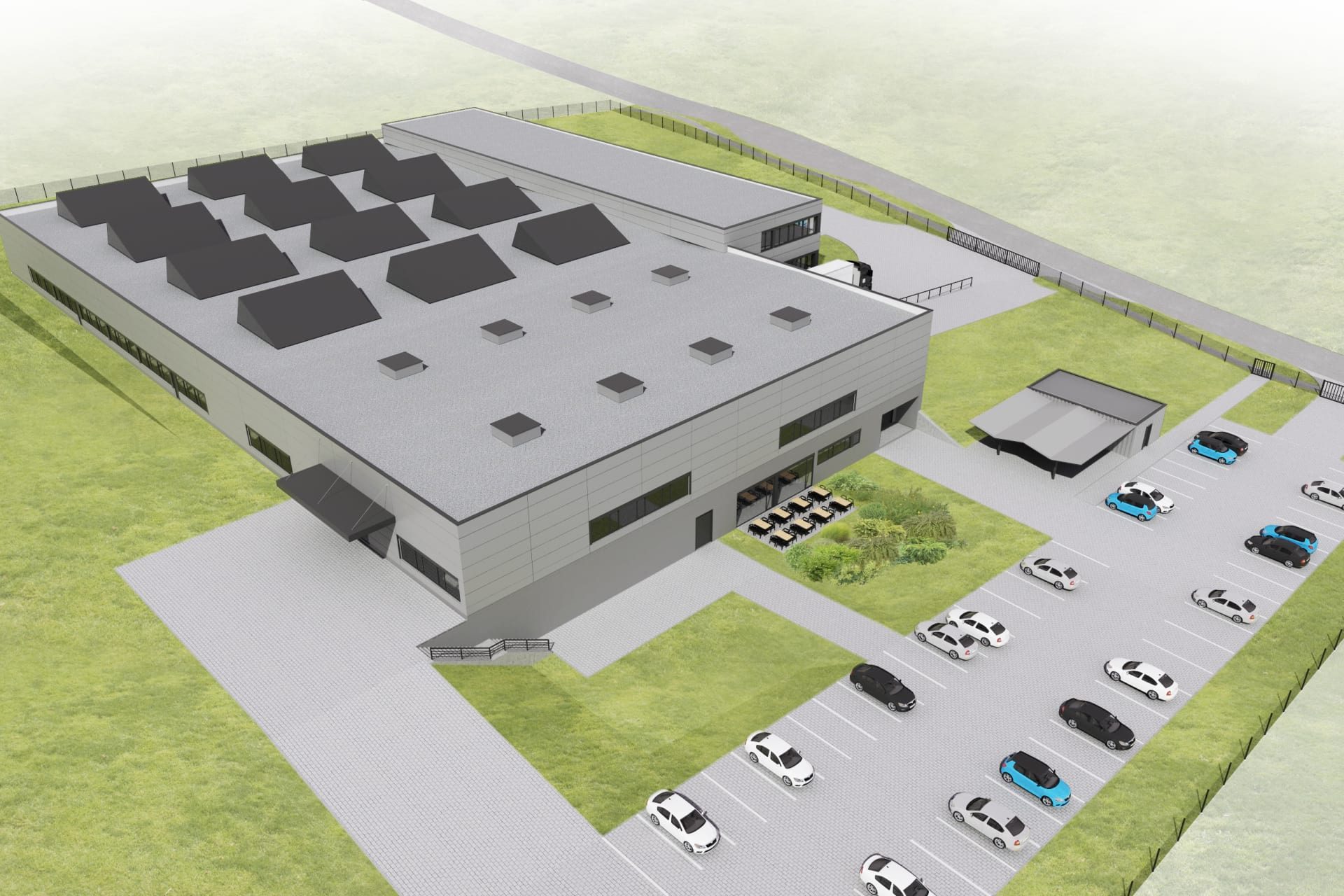 A New Future
"The existing manufacturing facility located on the premises of a former textile factory is no longer satisfactory and does not meet the production and logistics capacity requirements. Unfortunately, there is no possibility for any further expansion," says Roman Demuth, Production Manager of the Trutnov plant. The new plant will not only allow Pepperl+Fuchs to increase production volumes and expand the existing range of inductive sensors, but also to enrich its portfolio with new, innovative and technology-intensive products such as light barriers. Also, Mr Demuth has added that the new facility will offer several important benefits such as quality staff facilities, good logistics connection of the compound and space for further expansion of the R&D Department, which will upsize with increasing production volumes and assume more responsibilities within the Group.
Design & Build Project
The general contract for the execution of this project has been awarded to VCES. As part of the Design & Build contract, it will provide a turnkey delivery of construction works, including project design and engineering services. "Pepperl+Fuchs Manufacturing first approached us about the construction of a new plant in August 2017. Since then, our Technical Department and Business Development Department have been intensively cooperating with the Client," adds Anthony De Busschere, Vice Chairman of the Board of Directors of VCES, further commenting on the pre-construction phase, "we designed suitable technical solutions based on Client's ideas and requirements and successfully created a project bid study, which was subsequently developed into a building permit design."
Production Launch in May 2020
Over the next 12 months, VCES is going to build for Pepperl+Fuchs Manufacturing a new facility, offering 3 000 sqm of manufacturing area, 2 000 sqm of office area, 1 500 sqm of storage area and additional 1 500 sqm of area for technical facilities. Moreover, the execution of the project must meet high technical requirements stemming from the nature of the manufacturing process. As a result, the entire building will feature a high level of protection against electrostatic discharge (ESD), including flooring in the manufacturing and storage areas as well as some offices. Also, special data network requirements will be put in place, with a total of 500 sockets and Category 7 cables. The shop floor will be outfitted with a busbar system for flexible power connection of individual work units and each workstation will have its own exhaust unit.
The Client has also made a special request that the light level (illuminance) of the shop floor be set at 1 000 lux (for comparison: the recommended illuminance level in offices is 300-500 lx), using only LED lighting, and that the offices, the shop floor as well as the basement be fully equipped with air conditioning systems. In addition, motorized exterior blinds will assist in maintaining required levels of humidity and in controlling air temperature. Last but not least, the project design developed by ATELIER TSUNAMI features a supporting structure made of precast concrete elements, which will be supplied by the PREFA Division of VCES.
---
Pepperl+Fuchs is an international group based in Mannheim. It specializes in industrial sensor manufacturing and explosion protection technology. The company operates worldwide and has nearly 6 000 employees. In 2018, the company's turnover reached EUR 675 000 000 worldwide.
Pepperl + Fuchs Manufacturing in Trutnov focuses mainly on the development and small-scale production of inductive and specialized sensors with highly variable use and technology-intensive production. Once implemented into manufacturing process, it transfers the production of simple sensors to Asian subsidiaries of the Group. Its products are mainly used in industrial automation (Industry 4.0) and in extreme environments which require e.g. explosion protection.
VCES Group – We are a construction and development group specialized in delivering major industrial and residential projects as well as civic buildings and water management projects. We implement these projects and, in cooperation with Linkcity, we also handle the complex development of our clients' investment plans. We operate in the Czech Republic and Slovakia and have 460 employees. Also, we are part of Bouygues Construction, an international construction group.
We are an established contractor of industrial projects. In 2018, we completed two prestigious projects for major manufacturers in the automotive industry. In Nitra, Slovakia, we built a technology-intensive paint shop of the new Jaguar Land Rover plant and in Žatec, Czech Republic, we completed a new tire manufacturing plant for the Korean company NEXEN. Thanks to the Pepperl+Fuchs project, we will return to Trutnov, where we have recently built a manufacturing plant for ABB, another major player in power and automation technologies.