VCES at the BIM Day Conference 2016
BIM DAY 2016 - The annual conference of the Czech BIM Council (Building Information Modelling) was held in the first half of November at the National Technical Library. The largest domestic event focused on sharing current trends and experience with the issues of BIM in the construction industry has attracted a number of Czech and foreign specialists, since neither VCES nor BBI could miss such an event.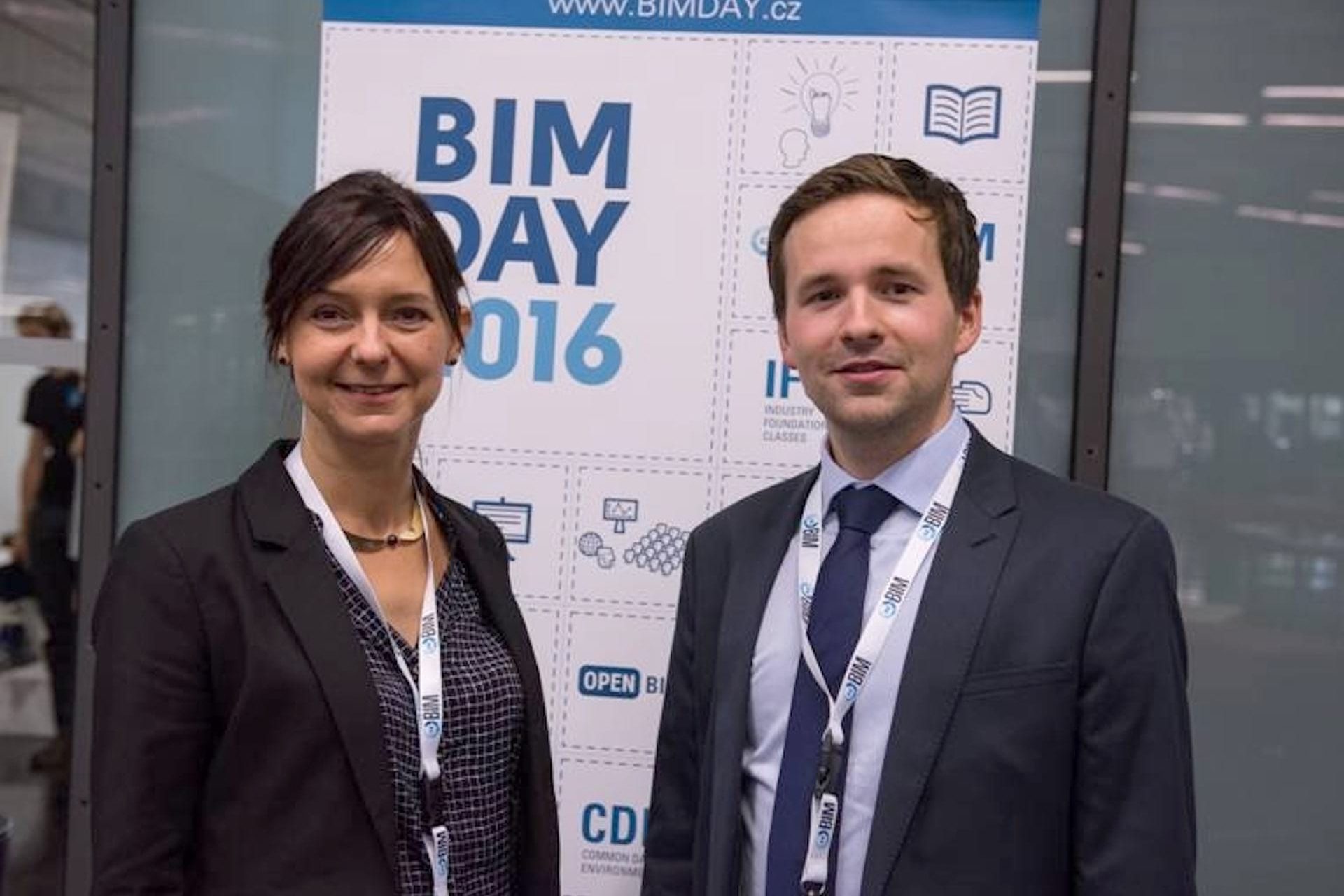 Jakub Škaloud – BIM manager in VCES, presented our knowledge and experience of BIM modelling obtained on our constructions. He focused especially on Residence Chrudimpark – our pilot development project which has been designed and built completely with BIM modelling. In VCES, we believe that this approach is the future of the construction industry, therefore Jakub presented our activity in deployment of BIM modelling within our development projects which are under preparation (Bubeneč Residence in Prague, Nová Sladovna in Olomouc and logistic park – BIA Park Service Bystrovany). An example of a Production hall for Jaguar Land Rover in Nitra also proved the key role of BIM models on challenging projects of our clients, whose deliveries we realize as general contractor. Jakub appeared as a member of the working group PS#03: BIM & Implementation (members: VCES, Metrostav, Skanska, Obermeyer Helika, URS Prague, Callida, and CAD Consulting – more about PS#03 here).
The central theme for this year was the Initiative Industry 4.0, which the first morning block was dedicated to. One of the speakers here was Romain Coiquaud – Deputy Commercial Director of VCES, and Magdalena Pyszkowska, Head of Research & Development and BIM Deployment from Bouygues Bâtiment International. Together they presented the activities of VCES and BBI and especially the involvement of the Bouygues Group in the Initiative Industry 4.0. Magdalena also presented practical examples of the use of BIM in projects carried out by the BBI Group throughout the world and the possibilities of advanced building technologies in the future which the Group is working or in the development of which they are actively involved (use of robotic and self-operating equipment in construction, "3D printing" concrete structures, virtual and augmented reality and others).